ThinkHERthon: A Networking Event for Senior Women Professionals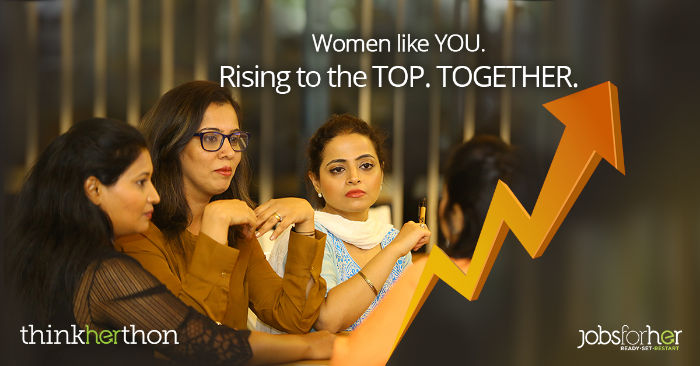 20th March, 2020 to 20th March, 2020

|

09:00am to 10:30am

|

Bangalore / Bengaluru
It is a select group of women who get together at a common place to ideate about a specific theme — a theme that puts into perspective several topics about women in leadership in India today. Are you ready for a high-quality engagement that tests your intellect, makes you challenge stereotypes and get ahead in your career confidently?
ThinkHERthon is a JobsForHer concept that builds on the importance of an offline event in aiding the professional growth of senior women in the working world.


The incentive
Being a part of this exclusive offline event, ThinkHERthon, you get:
An opportunity to network with peers

A chance to exercise the intellectual mind

An access card to connect with game-changers in the industry


What Happens at a ThinkHERthon
ThinkHERthon starts with networking over breakfast before the discussions begin.
The discussions will be held in a closed-door setting in a neutral venue (for e.g., WeWork), to enable women to express themselves in a space free of judgment.
The group discussion generally has a moderator.


An Exclusive Offline Event for Women like YOU
In order to ensure maximum benefits for each of the women who attend this ThinkHERthon, we invite 10-15 women for a coherent and effective discussion.
Agenda:
Breakfast + Network
Roundtable Discussions
Networking
So, it's time to put on your thinking caps and prepare for a ThinkHERthon that will help you change your perspective, gain insights and engage in peer-to-peer networking — all of which will lead to a better career path for each one of you.
Shortlisted candidates will be invited for the ThinkHERthon.