The ReskillHer Roadshow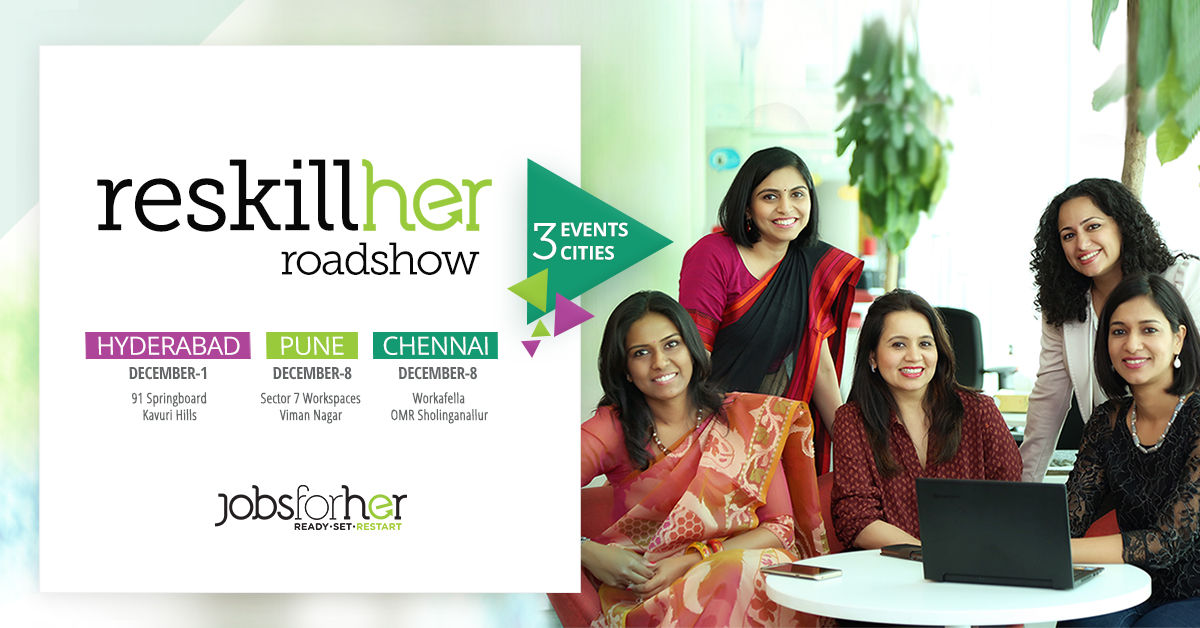 1st December, 2018 to 8th December, 2018

|

09:30am to 01:30pm

|

Pune, Hyderabad / Secunderabad, Chennai
Starting Rs.1000
Registration closed
To all you women out there eager to restart your careers, we want you to know that we are just as eager and excited to welcome you back into the workforce!
All our efforts are directed towards making the transition to your second career, smooth. So, while we have no doubt you will excel at any job, we also want to make sure that you are up to date with the skills and expertise required for your role.
And that's why we're back with the ReskillHer Roadshow in YOUR city!
This year, the ReskillHer Roadshow is coming to 3 Cities:
Hyderabad (Dec. 1st) - 91 Springboard, Kavuri Hills
Pune (Dec. 8th) - Sector 7 Workspaces (Viman Nagar)
Chennai (Dec. 8th) - Workafella, TEK Meadows, OMR
On The Day
Reskilling - Update your skills and gain new ones through reskilling workshops by experts and coaches.
Hyderabad

Learn how to address defeating self-talk, overcome self-doubt and tap the immense potential within YOU. Smriti Goel, who has been through the journey of a 6-year career break to look after her children and relocate to cities around the globe, coaches you in her workshop "Mine For Gold, Within You" about how you can find an EMPOWERED you!
Pune

Synopsis:
- How to reconnect with yourself and create self awareness
- How to create and maintain a positive attitude
- How to build self confidence
Your Take Away
- a healthy work life balance, heightened awareness of oneself, handling fears, limiting beliefs and self doubt as well as preparing you for overcoming life and career challenges.
Chennai

This workshop will focus on finding their individual mojo. It will help the participants in creating a brand for oneself. One of the topics discussed will be reinventing themselves after a break. The workshop will be activity based.
Mentoring

- Get invaluable advice and inspiration from industry experts who can guide your career restart journey by sharing their own experiences.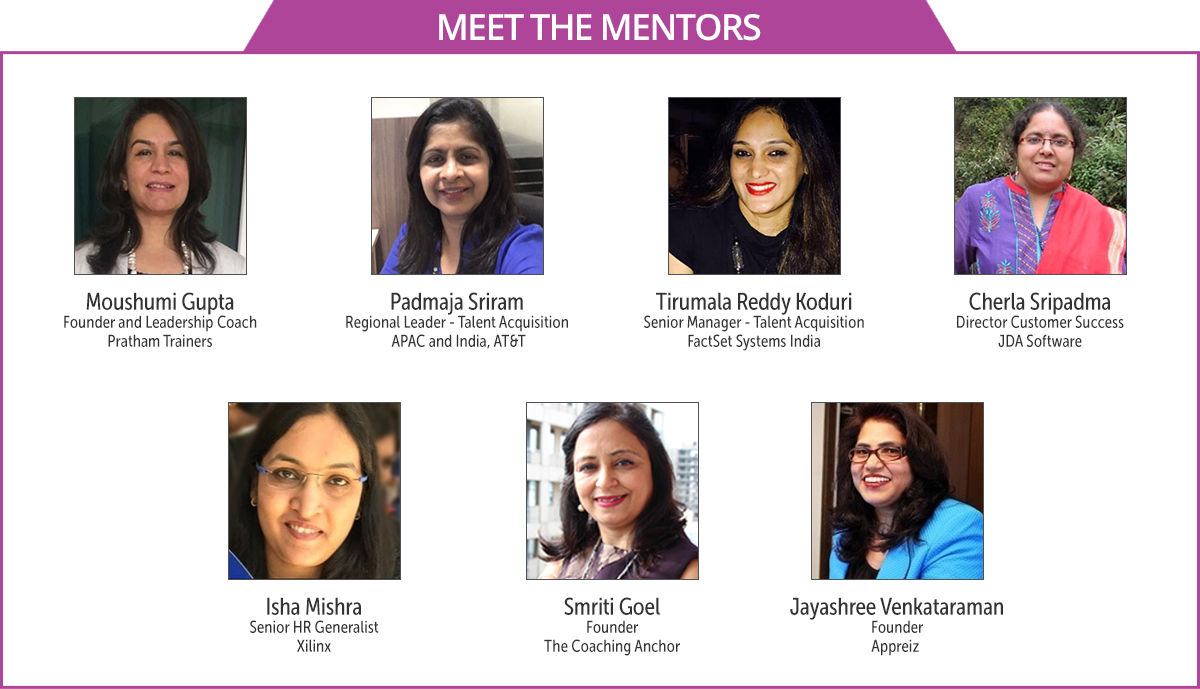 Know more: Moushumi Gupta, Tirumala Reddy Koduri, Cherla Sripadma, Padmaja Sriram, Isha Mishra,Smriti Goel, Jayashree Venkataraman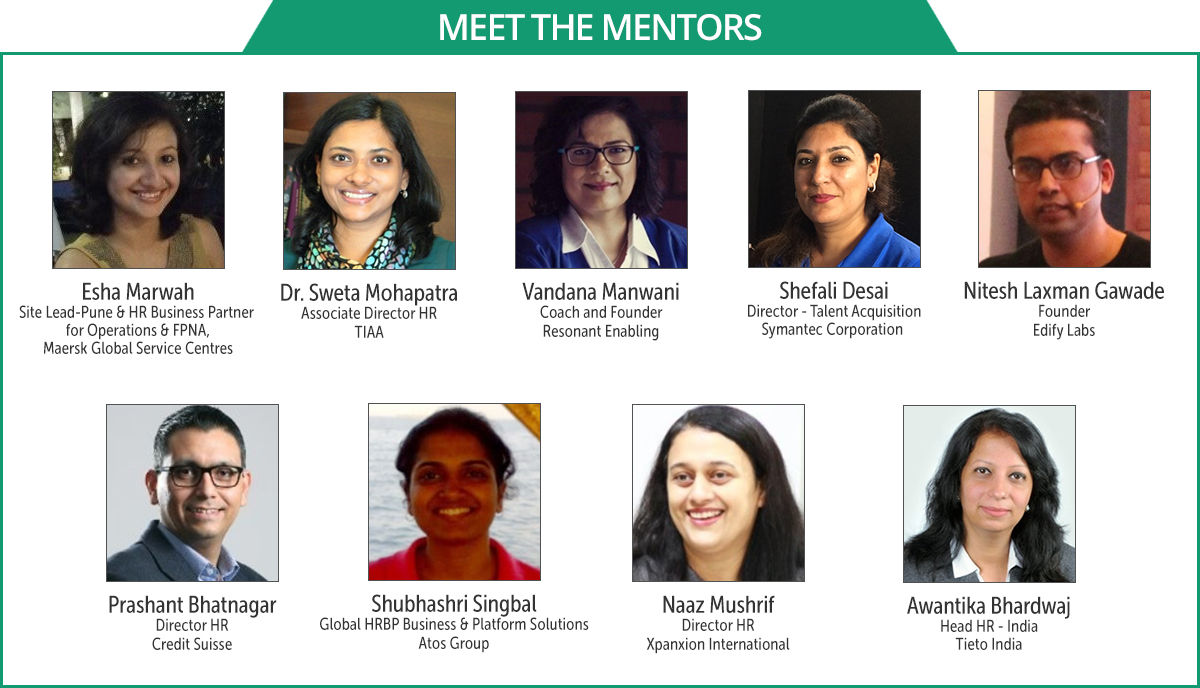 Know more: Vandana Manwani, Awantika Bhardwaj, Shefali Desai, Nitesh Laxman Gawade, Naaz Mushrif, Prashant Bhatnagar, Dr. Sweta Mohapatra, Shubhashri Singbal, Esha Marwah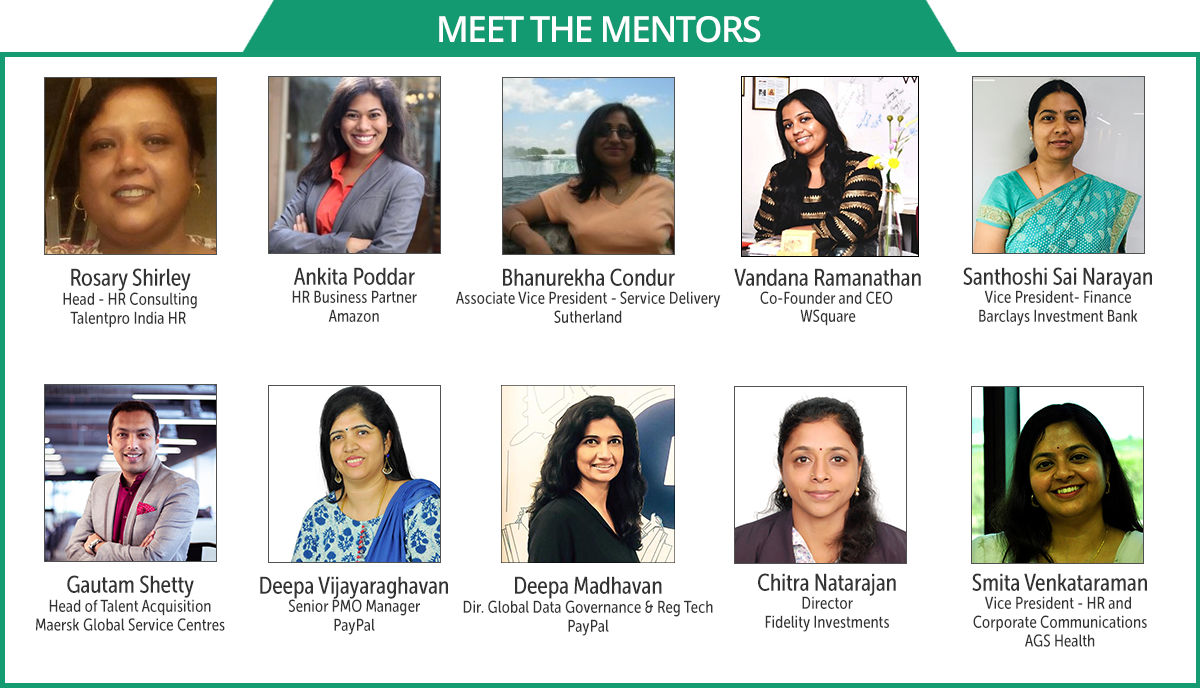 Know more: Rosary Shirley, Ankita Poddar, Bhanurekha Condur, Vandana Ramanathan, Santhoshi Sai Narayan, Gautam Shetty, Deepa Vijayaraghavan, Deepa Madhavan, Chirta Natarajan, Smita Venkataraman
Networking Sessions - Build your network with experts, coaches, and industry leaders, and most importantly, network with other women returnees to build a strong support system.
It's time to Reassess your career, Reskill, and Restart!
For further queries please contact Richa - +91 76196-54174, or email richa@jobsforher.com