STeP-IN SUMMIT 2018, PUNE - 4th International Conference on Software Testing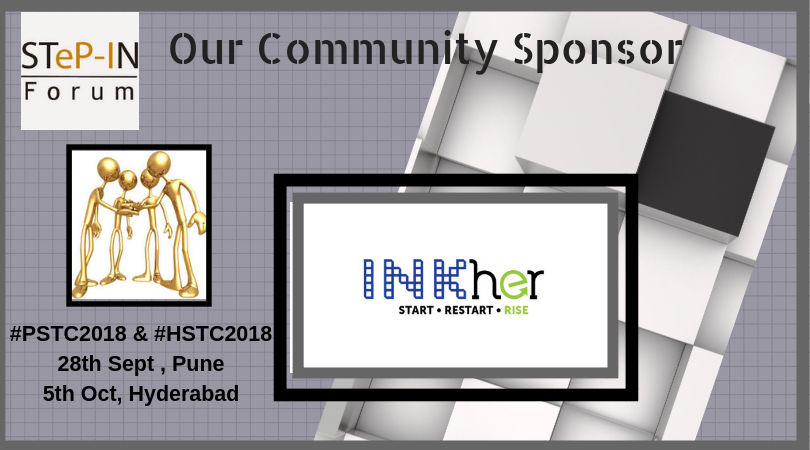 28th September, 2018 to 28th September, 2018

|

09:00am to 06:00pm

|

Pune
Rs. 6000
Registration closed
Theme Of STeP-IN SUMMIT 2018, Pune : Connecting Machine Learning, AI, IoT, Blockchain and Big Data Together
Technology is so disruptive. We are experiencing it all around us.
If you look in detail, we are moving towards an interconnected world. Machine Learning AI make system self-adaptive. It is studying algorithms to learn and make predictions on the data. Data is the big source for AI. All collected information is given to an algorithm to learn and make predictions, control devices around you with various sensors and having looping back the data into the system to make it more real and accurate. Blockchain technology can be used in tracking billions of connected devices, enable the processing of transactions and coordination between devices.
Some of the examples where we are experiencing this today is - Home Automation, Connected/Driverless Cars, Healthcare, Logistics, Entertainment etc
With many interesting sessions on these and related STeP-IN SUMMIT 2018 provides wide coverage in these areas such as Digital transformation,
GNITE Blockchain Testing ,Techniques and Tools for testing the Machine Learning etc.
Book your tickets now !!
One lucky member of the INKher community will be selected to get the pass at INR 2,000 + GST. Others get the pass at INR 3,000 + GST.
Date:28 Sept , 2018 || Time : 9 am to 5.30 pm || Venue: Four Points by Sheraton 5th Mile Stone, Nagar Rd, Pune, Maharashtra 411014
Conference agenda:
https://pstc.stepinforum.org/conference-agenda/