StarUp Summit 2019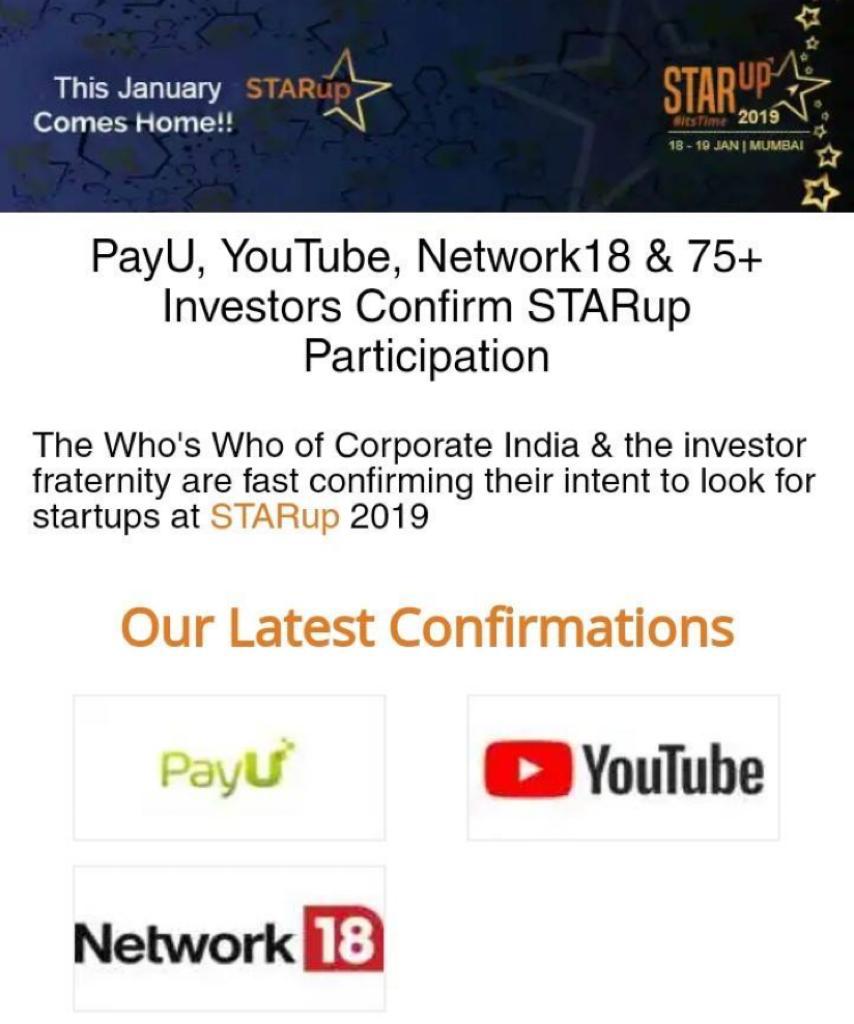 18th January, 2019 to 19th January, 2019

|

09:00am to 06:00pm

|

Mumbai / Navi Mumbai
STARup is a gathering of over 2,000 entrepreneurs, investors, corporate representatives and government officials and influencers from the Indian, Asian and European startup ecosystems. STARup, first launched in 2016, saw 700 leaders in the startup community coming together, the second edition in May 2017 saw more than 1200 participants rock the city of Bengaluru, while the NCR edition in 2018 saw a gathering of more than 1500 stakeholders.
The Stage:
STARup will host the iconic STARx talks as well as key knowledge sessions that will appeal to wider audiences. it will also be the venue for just 10 handpicked startups to pitch their business to our glittering investor pool.
The Fireside:
A cosy setting where aspirational individual achievers from the startup ecosystem will share their stories, their philosophies and their success secrets.
Fireside will range from Fireside Chats, to Ask Me Anything Sessions, Vertical focused discussions and Masterclasses; content that will help drive business to the next level.
Inception:
Inception is the track focused on innovation, disruption, unreasonable growth and game changers.
Achievers, young guns, maestros will all mix and merge perspectives at this venue to give a glimpse of what the future hold for young business.
Spotlight:
Bitcoin, blockchain, IoT, AI, eMobility, Emerging Tech are some of the candidates for topics that will see an intense exchange of views and knowledge at Spotlight.
1-on-1 Track:
STARup's glittering cast of investors allocate their time for intense, pre-slotted, 30 minute meetings with Gold pass startup attendees.