Show Up for the Interview with Confidence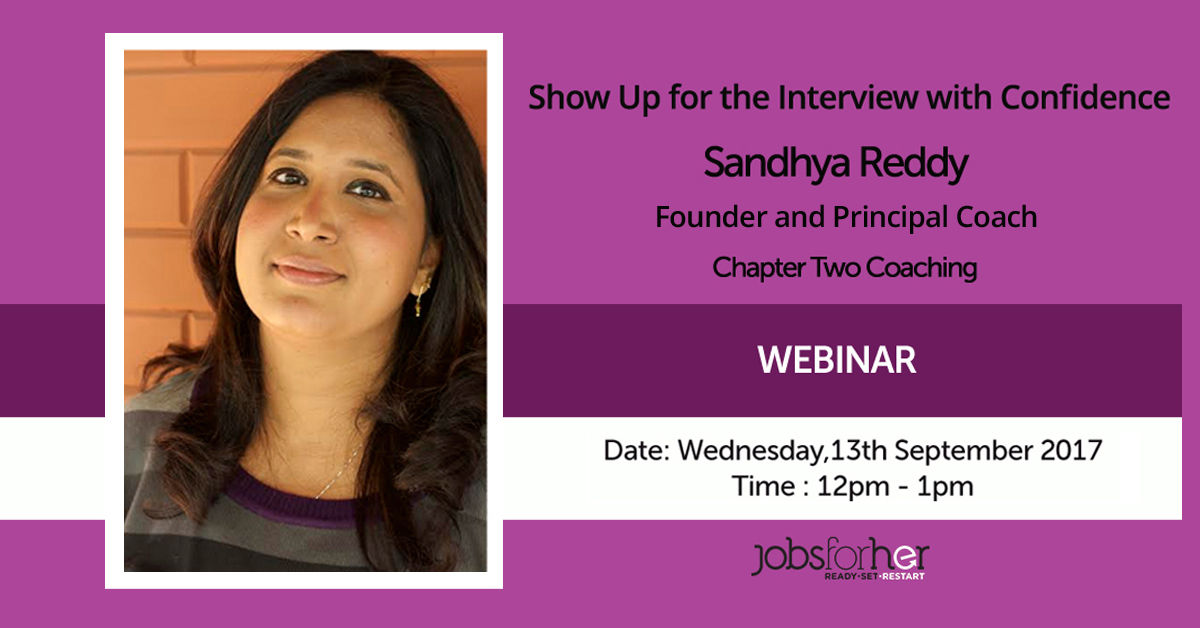 13th September, 2017 to 13th September, 2017

|

12:00pm to 01:00pm

|

Any
Free
Registration closed for this event.
Many of us have to deal with low self-esteem, low self-confidence and a train of negative self-talk when it comes to re-starting career and attending interviews. We wallow in guilt and self-pity.

In this webinar, Leadership and transformation coach Sandhya Reddy explains about how one can deal with negative self-talk and develop confidence and positive self-esteem that is needed to succeed in the job market and in life.

Here is what one will achieve by participating in this webinar.


1) How to deal with negative self-talk

2) Develop confidence, grit and determination

3) Develop a positive self-esteem.