RestartHer - India's Biggest Career Fair for Women Returning to Work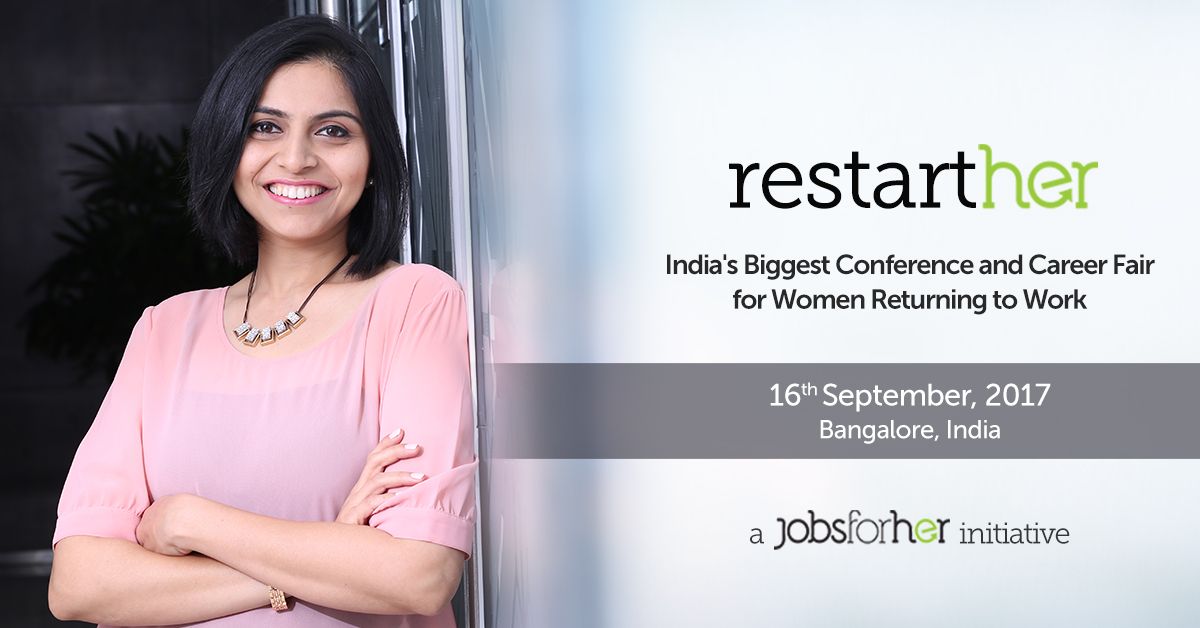 16th September, 2017 to 16th September, 2017

|

9:00am to 5:00pm

|

Bengaluru, Bangalore Urban, India
JobsForHer is bringing you the BIGGEST Career Fair for Women Returning to Work
on

Saturday, September 16th, 2017,

in Bangalore
MLR Convention Centre, Whitefield, Bangalore
8:30am onwards
REGISTER to book your spot, TODAY!
Here's a secret glimpse into what you can expect:
A one-of-its-kind conference and career fair opportunity for women restarters to be inspired, get career advice, get reskilled, network with Human Resources & Talent Acquisition representatives from companies HIRING women on a break, and network with other women just like YOU.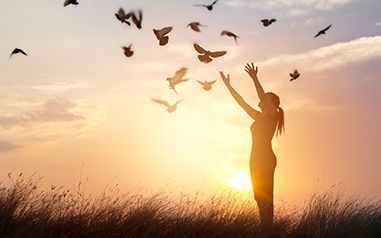 A generous selection of small, medium and large companies' Human Resources and Talent Acquisition departments interested to meet women returners, ready to restart in jobs after their career breaks, and a great place to assess YOUR best choices for your restart!
(Free to attend)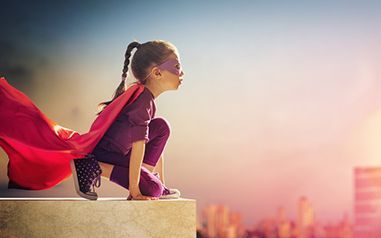 A curated collection of panel discussions with influencers from all walks of life, to open up your vision to the bigger picture and show you the endless possibilities for your second career. A chance to sit at the table with these influencers and chalk out actionable plans for your second career.
(Coming Soon...)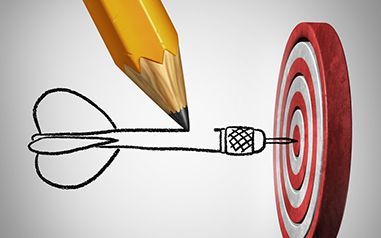 From soft skills to hard skills, you will access experts in these fields in intimate classroom settings, in a selection of workshops designed for women, to give your career restart the professional polish it needs for lift-off!
(Coming Soon...)
Do you know how to impress a headhunter in 30 seconds? Watch the videos below to know how, and then, send us YOURS. Because by doing this now, you'll be SO READY for when you meet them in person. You owe it to yourself.
In 30 seconds, describe YOU, your qualifications & experience, and why you should be hired right now.
Take a video. Whatsapp the video to 9900345897 OR Email it to priyanka@jobsforher.com
GET STARTED!
To book your calendar for the day that is going to BRING YOU BACK TO WORK
Register NOW!