Re-booting Your Career in Data Science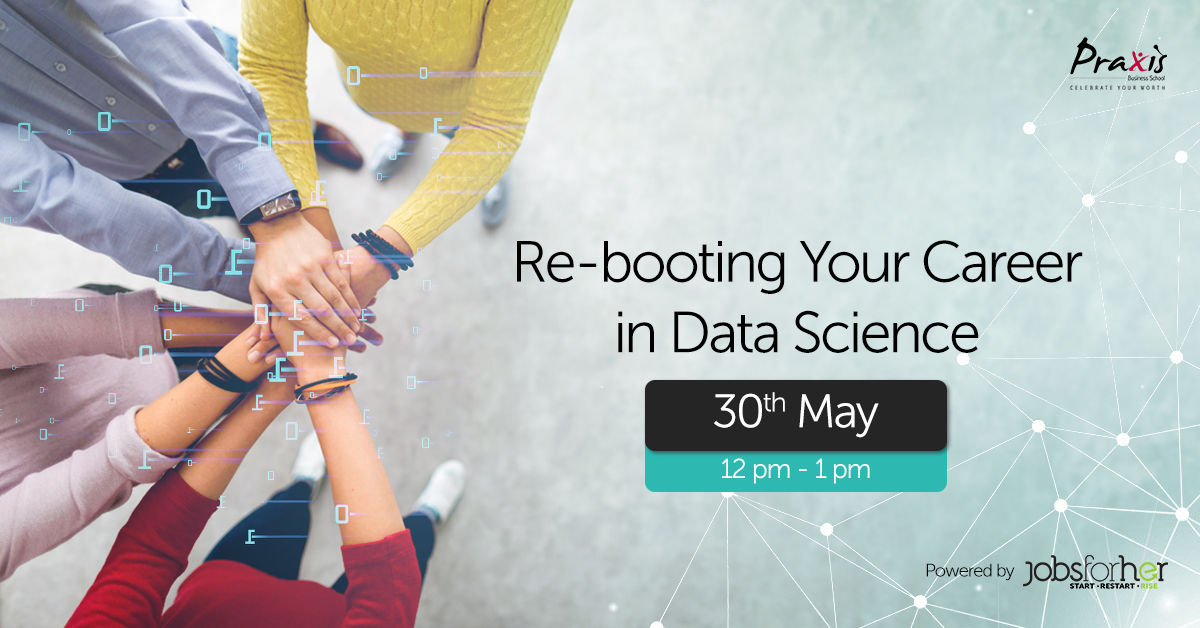 30th May, 2019 to 30th May, 2019

|

12:00pm to 01:00pm

|

Any
Register for this exclusive webinar to discover a career in Data Science. We have invited an esteemed Data Science leader, who will introduce and guide you on what it takes to become a successful Data Scientist and help chart your career path as a woman who is ready to rise in her career.
You'll learn:
The skills you need to apply for a data science job.

How to join companies who are looking to hire data analysts and data scientists.

Steps to build your career in data science.

How to build a data science portfolio.

How to break into data science, no matter what your situation or present career choice is.
Listen to Ratnakar Pandey, an accomplished data science leader, discuss the career path, skills required and his perspective on what makes a successful data scientist. Mr. Ratnakar, or RP as he is popularly known, has over 17 years experience in the fields of analytics and data science. At Kabbage, RP leads the machine and deep learning models development activity across customer life cycle, from acquisition to customer engagement, and fraud prevention to risk-based underwriting policy development. He is a renowned data science mentor and educationist. RP is a visiting professor at Praxis Business School and other premier institutes worldwide.
Event flow
12 pm-12.15 pm: Introduction and Careers in Data Science: Understand what Data Science is, what a Data Scientist does, what are the skills required to be a successful Data Scientist.
12.15 pm-12.30 pm: Skilling Yourself in Data Science: The session will help participants understand the pre-requisites, eligibility criteria, selection process, course coverage and experience of recruiting students from the Praxis Data Science Program.
12.30 pm-12.45 pm: Critical Success Parameters: Understand the kind of people who make it big in Data Science.
12.45 pm-1 pm: Interactive Chat Session: To address queries from webinar participants.
Please click here to join the Webinar.