Praxis Meet & Greet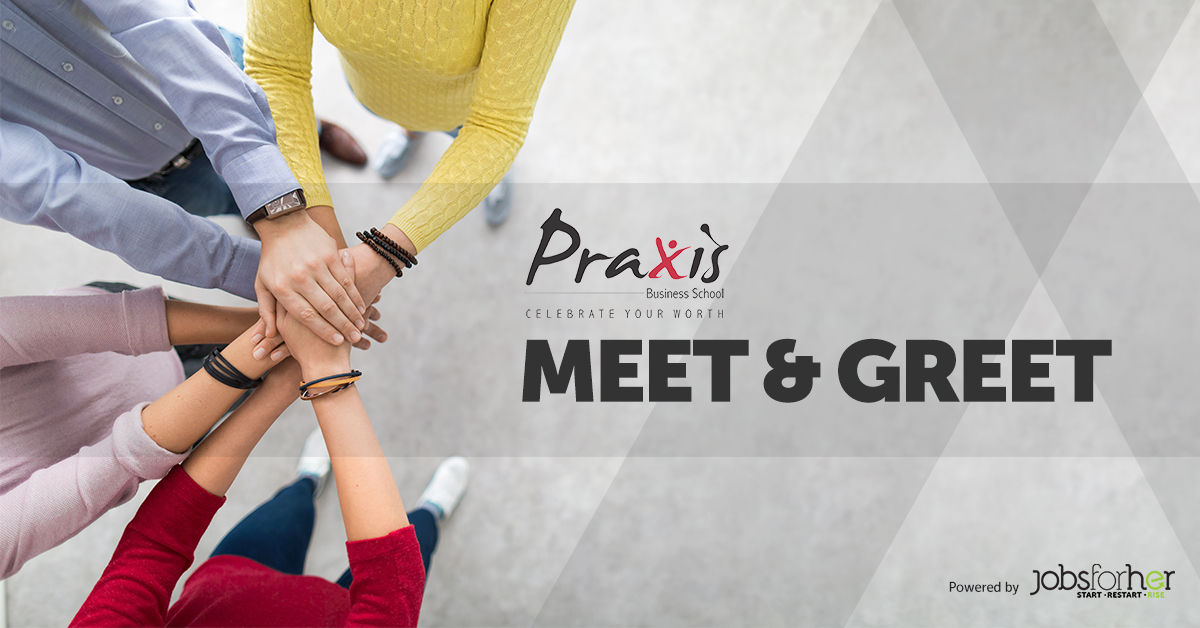 27th April, 2019 to 27th April, 2019

|

10:00am to 01:00pm

|

Bangalore / Bengaluru
Topic: Building a Career in Data Science
Introduction:
If YOU are seeking to Start, Restart or Rise in your career, Praxis welcomes you to explore with us the exciting career opportunities offered in the ever growing domain of Analytics & Data Science.
Topics include (but are not limited to) Machine Learning, AI, data science and how to prepare oneself for these areas through education. Come join and learn with us.
Agenda:
10:00 to 10:10 - Context setting/ welcome note by Praxis
Praxis Business School is a pioneer in data science education and offers a comprehensive full-time Post-Graduate Program in Data Science with ML & AI, aimed at helping participants transition to their first job in data science. The program is widely accepted by the industry is listed consistently among the top 5 courses in analytics in the country.
Praxis brings to you an opportunity to interact with industry leaders from renowned organizations and Praxis alumni members to help you evaluate data science as a career option for you.
10:15 to 10:45 -
Introduction to careers in data science - Mathangi Sri, Head of Data Science – PhonePay
This session would help the participants understand what is data science, what does a data scientist do, what are the skills required to be successful, and what does the recruiter expect from the applicant seeking a job in data science.
10:45 to 11:00 -
A glance at the Data Science Program at Praxis - Harish Dalwaipattan, Brand Manager, Praxis Business School
The session would help participants understand about the pre-requisites, eligibility criteria, selection process, course coverage and placement performance of the Praxis Data Science Program.
11:00 to 13:00 - Speed Mentoring sessions with 3 panels
A Speed Mentoring session consists of short, round-table discussions of 30-minute slots each, facilitated by one mentor and up to five mentees, creating opportunities to seek guidance and direction
Mathangi Sri - Head of Data Science at PhonePay

Debleena Majumadar - Co-founder at Kahaniyah and Research & Growth Director at Grey Matter Capital

Harish Dalwaipattan & Gourab Nath - Praxis Team Members
Address:
3rd Floor, Crystal Arcade, No.416,
27th Main, Sector 1 ( Agara), Opposite Pai International,
HSR Layout, Bengaluru, Karnataka 560102