'Power is Within Conference' — an Event by WEFT for Women Entrepreneurs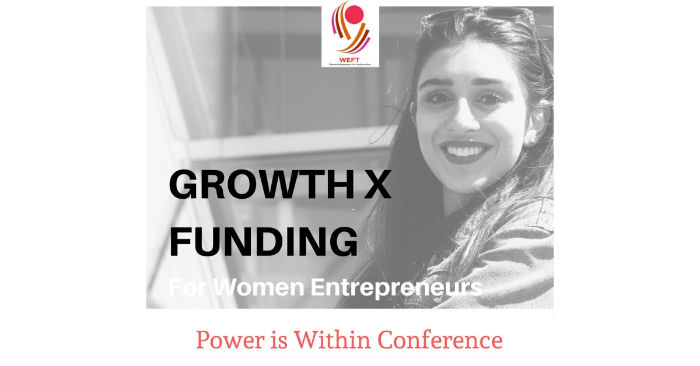 8th March, 2020 to 8th March, 2020

|

10:00am to 05:00pm

|

Bangalore / Bengaluru
Rs. 1499
Registration closed
About WEFT
WEFT Women Entrepreneurs Foundation is a not-for-profit body, aiming to help and support existing women entrepreneurs by providing them a platform to promote their business. They create speak-up events, awards, video blogs etc., to promote more women to take up entrepreneurship. Previous events by WEFT include:
- WEFT 'Women in Business' at IIM Bangalore, on January 23, 2019
and
- WEFT 'The Unstoppable' at Hotel Marriott Whitefield, Bangalore, on August 11, 2019
The niche they provide to women entrepreneurs by giving a voice to their stories has constantly moved WEFT to become a bigger family.
They currently have 1,000+ members in their active chapters — Bengaluru and Delhi.
Who Can Participate
WEFT brings to you a conference that matters. They believe in the power of your ideas and your dreams, and the need for mentorship and support.
All women who are entrepreneurs, who dream to be entrepreneurs or who are on a sabbatical and looking for direction can participate in the event
Event Details-
When: March 8th at 10 am
Where: Bengaluru Marriott Hotel, Whitefield
Ticket Pricing Details:
Delegate entry: Rs 1,499
Pitch entry: Rs 5,000
The Speakers at the event are :
Sonali Bendre, Actress and Celebrity

Ritu Marya, Editor in Chief, Entrepreneurs Magazine

Chinu Kala, Founder, Rubans Accessories

Gunjan Krishna, IAS, Government of India.

Deepshikha Anand, Founder, Speakin

Bhavna Toor, Founder, Shenomics

Deepika Trehan, Founder, HOW

Sudha Murthy, Founder, Infosys Foundation
The partners for the Event are :
ASSOCHAM

Fame Media

Mariott Hotels

NSRCEL, IIMB

Techsamvad

Sheroes

Free Press Journal

HerKey — Women in Leadership partner