Passion for Fashion? This Retail Giant is Rehiring!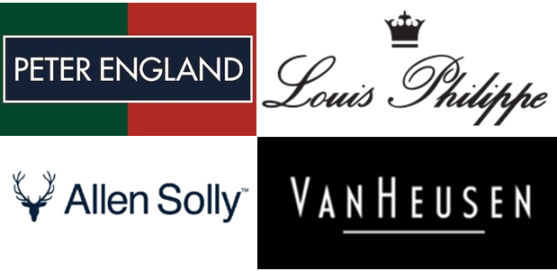 23rd January, 2016 to 23rd January, 2016

|

10:00am to 03:00pm

|

Any
Free
Registration closed
Free
"The Biggest Brands and Best People" - the philosophy that drives Madura Fashion & Lifestyle (the company that owns Allen Solly and 6 other leading Indian retail brands)
A division of Aditya Birla Fashion and Retail Ltd, it is one of India's fastest growing branded apparel companies. The company is considered a benchmark by competition and a Mecca of learning by industry. After consolidating its market leadership with its own brands, it introduced premier international labels, enabling Indian consumers to buy the most prestigious global fashionwear and accessories within the country.
The company's biggest strength lies in its people.
According to Mr Kumar Mangalam Birla, Chairman, Aditya Birla Group: "In my view, organisations grow only where people grow."
Why is Madura the fastest growing branded apparel company in our country?
? Empowered and motivated employees have propelled Madura Fashion & Lifestyle towards achieving quality, customer service, design and brand equity comparable to the best worldwide.
? The Management Trainee scheme helps employees sharpen their latent skills by taking them through a systematic process of learning and development, thus enabling them to deliver their best.
4 Reasons Why FUN at WORK is a WAY OF LIFE at Madura
1. The company firmly believes that a five-day week is essential to balance personal and professional demands.
2. Initiatives like crèches to manage the challenges of working couples and concierge services to help employees in running personal errands are small steps to ease the pressures of work.
3. Regular health check-ups, nutrition counselling by experts, and yoga at work promote the physical, emotional, spiritual, intellectual, social, and occupational well-being of employees.
4. A career at Madura Fashion & Lifestyle is a logical sequence of personal and professional development, leading employees to achieve their career goals.
And now they're looking to rehire women who have been on a career-break and are looking to get back in the game!
They have 15 positions to fill and YOU could be the one they choose!
They are going to hire 14 people for these positions - Exec./Sr. Exec./Asst. Manager, and 1 person for this one - Exec./Sr. Exec./Asst. Manager-Sourcing, so get cracking on that resume and start applying, today!
They are hosting a walk-in interview day on SATURDAY, JANUARY 23rd, from 10:00am to 3:00pm.
If your application is shortlisted, they will call you and inform you about when you should appear for an interview that day.