JobsForHer Tech Recruitment drive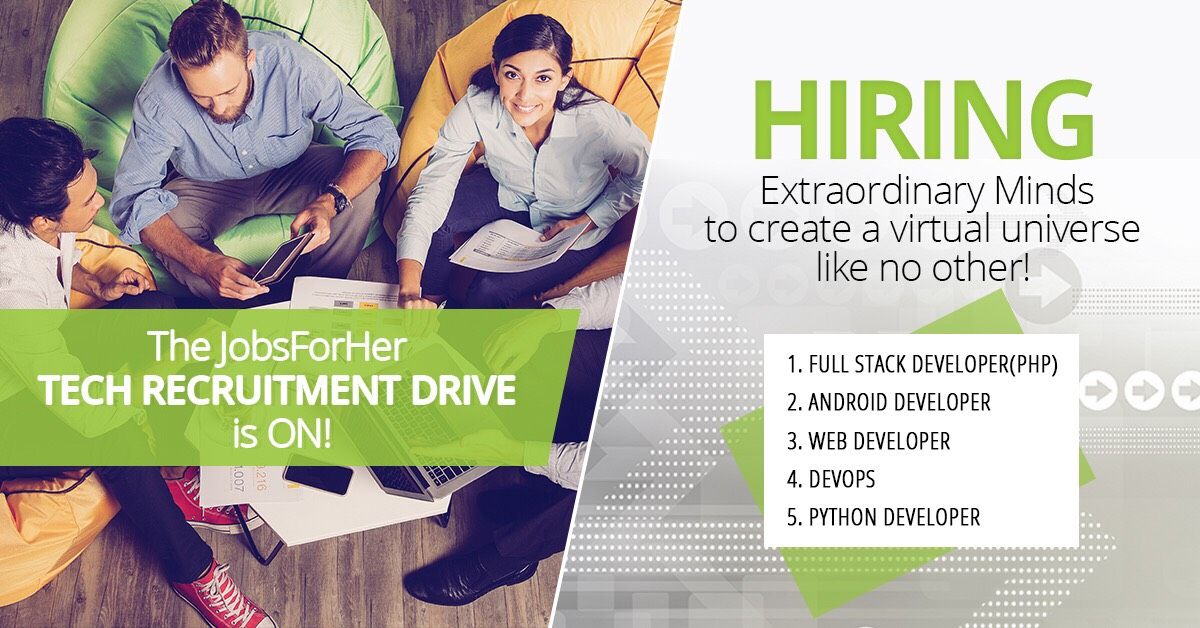 11th May, 2019 to 11th May, 2019

|

10:00am to 05:00pm

|

Bangalore / Bengaluru
The JobsForHer Tech Recruitment Drive is underway, and we want YOU to join forces to start a Tech Revolution in the trailblazing world of women and work!
We are hiring:
If you fit the bill, then Apply HERE Or mail your resume to sonal@jobsforher.com
Shortlisted candidates will be invited to meet the JobsForHer Tech team!
Every day, JobsForHer brings inspiration and hope to millions of women across India, to start, restart, and rise in their careers.
That's what everyone on the outside sees.
On the INSIDE, what we're also doing is building a scalable, kick ass, robust platform across web and mobile using myriad technologies - both proven and emerging - in back-end, front-end, and data science, while using cloud solutions to deploy and deliver a place for millions of women to connect, learn, share, and grow in their careers.
Join our universe of women and men who work together every day to build a platform of hope for the world of women and work!