IT Business Analyst Training Workshop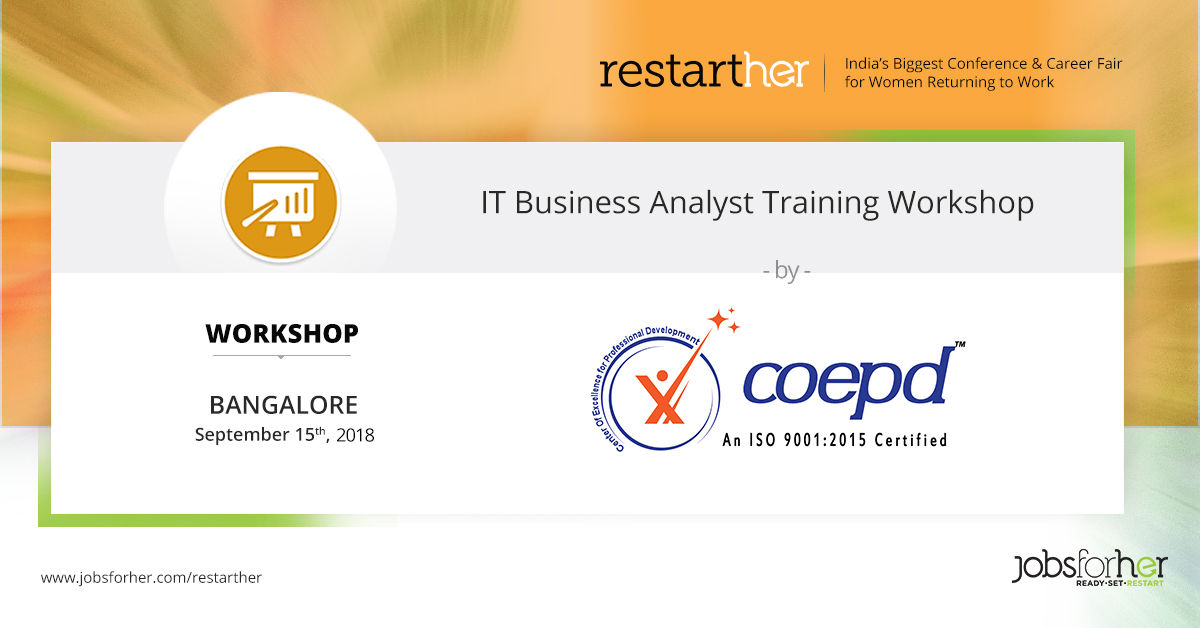 15th September, 2018 to 15th September, 2018

|

11:00am to 12:00pm

|

Bangalore / Bengaluru
Rs. 500
Registration closed
Venkat R.P, Principal - Choose a new career !!!
A Graduate from any background with good communication skills qualifies.
What's the Role of a BA ?Through COEPD, we are striving to bring awareness of a Business Analyst's role in the IT Industry.
COEPD delivers training through various channels: Workshops, Online Trainings, Corporate Trainings, Classroom Trainings and Certificate Trainings.
We have developed a unique and practical-oriented program to enhance your client-serving approach, fine tune your skills and gear up for a head start as Business Analyst.
Takeaways:
Opportunity to do a 4 -day workshop in various locations i.e. Hyderabad, Chennai, Pune, Mumbai, Vizag, Bangalore& Delhi-NCR. The workshops are also conducted on Saturdays and Sundays for the convenience of working professionals
Assistance in Resume preparation, Conduct Mock up interviews,High emphasis on placements during post training and on job support post placement.
Post the training ,40 PD Hours Certificate from IIBA and can write international certifications like ECBA (ETrainerntry Level Certificate Business Analysis), CCBA (Certification of Competency in Business Analysis), CBAP (Certified Business Analysis Professional)