Interview skills in the 21st Century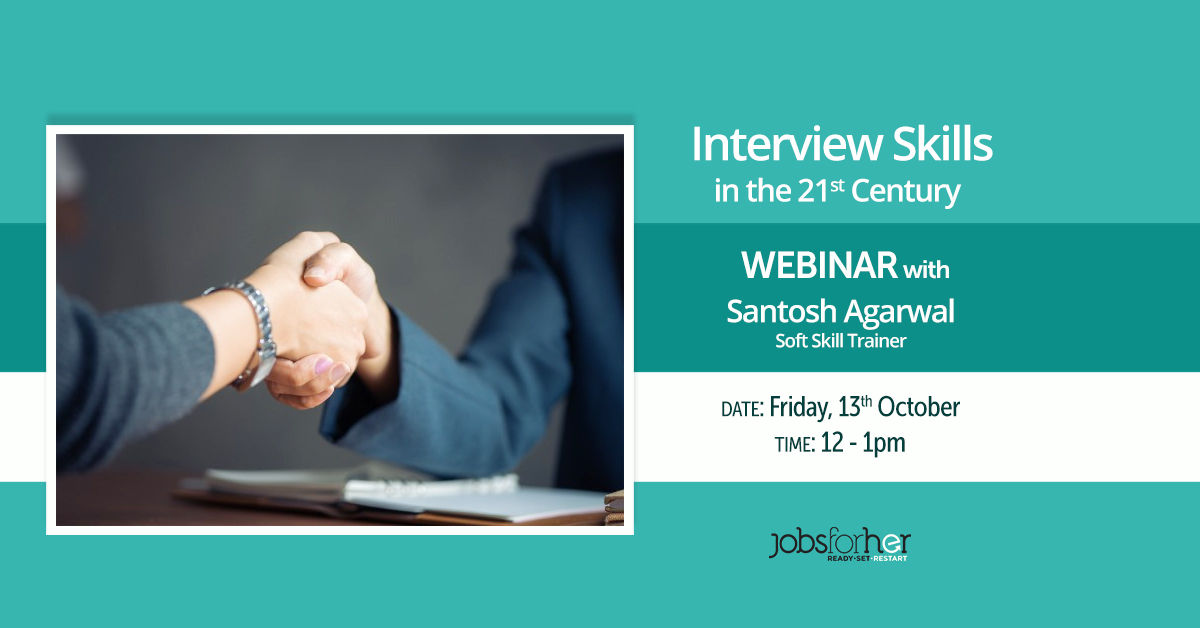 13th October, 2017 to 13th October, 2017

|

12:00pm to 01:00pm

|

Any
Free
Registration closed for this event.
Interview skills in the 21st Century
Webinar Description -
This webinar will help participants review their job interview skills and make their best first impression. It will prepare them for facing interviewers and their questions. At the end of the session, the audience will also be able to ask questions related to interviewing skills, to the expert.
Webinar Takeaways -
1. Positive body language.
2. Different types of interviews: Panel interviews/ Individual interviews/ Interviews on Skype and telephone.
3. Making a positive first impression.
4. A discussion on frequently asked questions in interviews.
5. A list of do's and don'ts