How to Excel in Tech Interviews - Online Workshop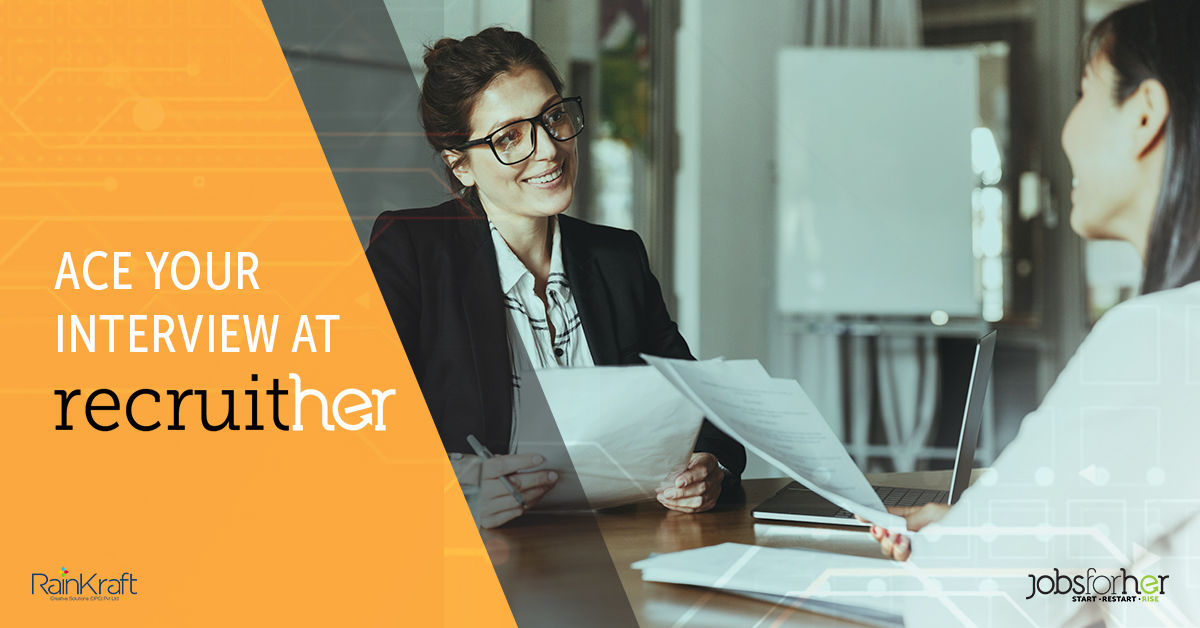 8th September, 2019 to 30th September, 2019

|

09:00am to 12:00am

|

Any
Rs. 1180
Registration closed
Program description
Starting a career after a break? Looking to make a career switch? Are you exploring new opportunities for yourself professionally?
The 'How to Excel in Tech Interviews' online program is designed to help you do just that, with services designed to present the best version of yourself.
Program outline
The one-hour online one on one mentoring session consists of:
Interview training and practice sessions with feedback.
Support to address any concerns you may have.

What you get
Interview training and knowledge on how best to answer most interview questions.
The confidence to tackle any job interview you face.

Terms and conditions
The session will be conducted online via Skype/Zoom/Google Hangout.
The session fee will have to be paid in advance.
Session can be rescheduled only once.
No refunds.

So, wait no longer.
Enroll today to the RainKraft Career Program that is designed specially for women restarters!
For more details on the terms and conditions, visit: https://www.jobsforher.com/courses/rainkraft-creative-solutions-career-kit/rainkraft-how-to-excel-in-tech-interviews