HerTech Hackathon - National Woman led Hackathon in AI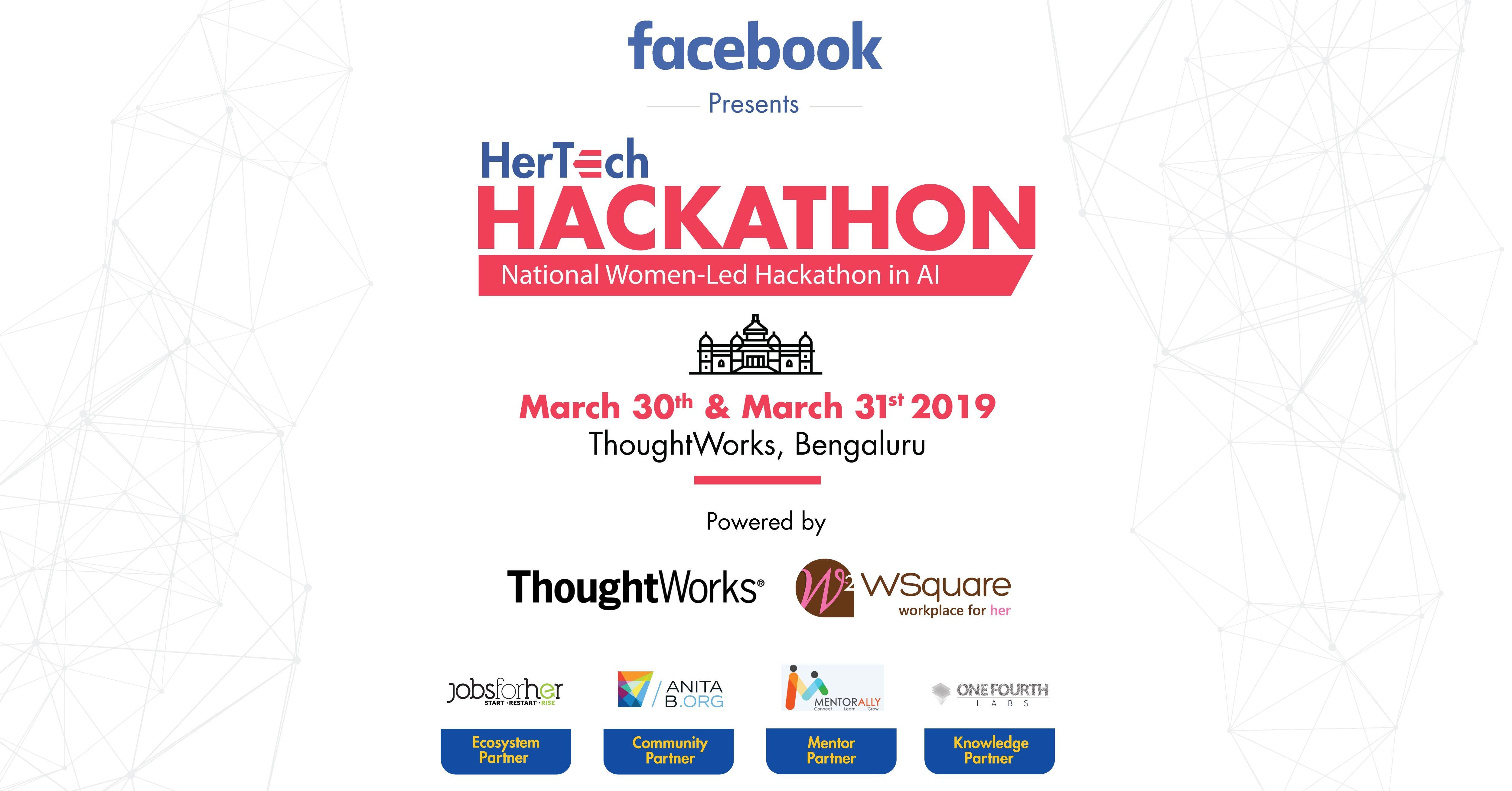 30th March, 2019 to 31st March, 2019

|

09:00am to 05:00pm

|

Bangalore / Bengaluru
The world is changing thanks to revolutionary technologies and we are steadily progressing towards a more digitalized and intelligent world. Yet, there are only 34% women in technology in India, out of which nearly 50% of women quit at the junior and mid-level that results in less than 2% of women leaders in technology.
Building relationships and creating opportunities helps increase representation of women in technology, and WSquare launched India's First Women-Led Hackathon in AI to support women with a career in artificial intelligence and come up with creative solutions for everyday and business problems. Our goal is to educate and empower women to become more involved and upskill themselves in emerging technology – so if you are aspiring to be programmer or data scientists, we are searching for you.
In partnership with Facebook and ThoughtWorks, the Pan India HerTech Hackathon will be launched in 4 cities from March-June 2019 namely Pune, Gurgaon, Hyderabad and Bengaluru focusing on Women in AI - Inclusiveness for Women in Emerging Technology by creating Women Leaders with the right access to mentors, training programs and career opportunities through the hackathon.
This is a Free Hackathon sponsored by Facebook, for women who are interested in a career in AI.
When: March 30th and March 31st, 2019 (Sat & Sun)
Where: ThoughtWorks, ACR Mansion,G+ 3 Floors, 147/F, 8th Main, 3rd, Koramangala 3 Block, Koramangala, Bengaluru, Karnataka 560034.
We invite students and women working or aspiring to be programmers or data scientists and entrepreneurs who are exploring new technologies.