Headstart Startup Saturday - All About Fintech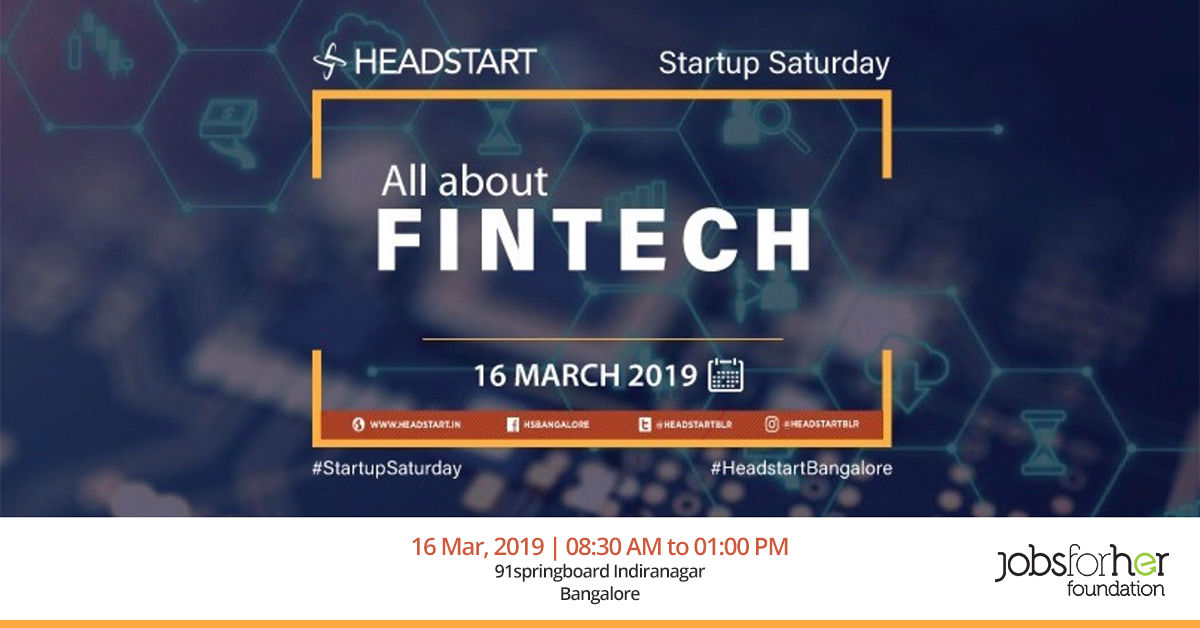 16th March, 2019 to 16th March, 2019

|

08:30am to 01:00pm

|

Bangalore / Bengaluru
Industry is part of our everyday lives. From the way we pay for items, how we get insurance, borrow money, manage our money and a whole lot more.

Mobile wallets, payments processing, wealth management, lending, crowdfunding, insurancetech, digital banking and financial services automation are just a few of the categories that are either being created or disrupted.
This March, Startup Saturday Bangalore tackles the fintech industry with the theme 'All About Fintech' where we explore several areas of this burgeoning industry.