Decision making, Inflection points, and outliers!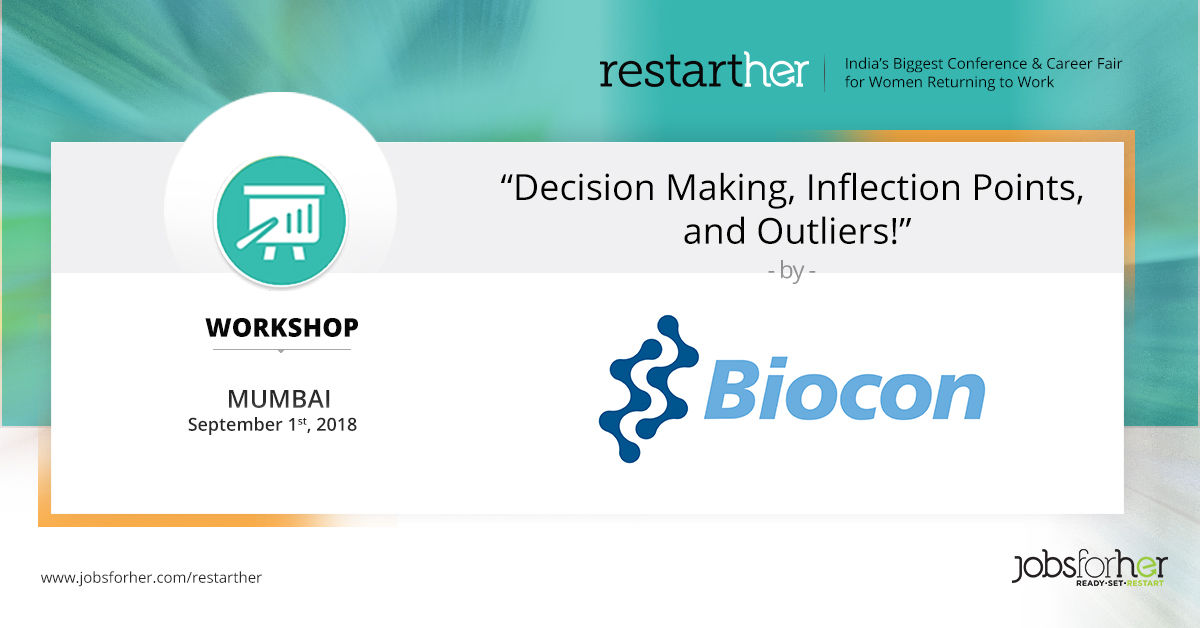 1st September, 2018 to 1st September, 2018

|

03:00pm to 04:00pm

|

Mumbai / Navi Mumbai
Rs. 500
Registration closed
Decision making, Inflection points, and outliers!

Narendra Chirmule, PhD is Senior Vice President, and Head of Research & Development at Biocon Research Labs, Bangalore, India. He has responsibility for the
development of the pipeline of novel biologics and biosimilars. The role includes oversight of early and late translational sciences, regulatory strategies and intellectual
property. He has held senior leadership positions at Amgen (Thousand Oaks, CA) and Merck (Philadelphia, PA). His expertise is in the area of the study of the immune system. Some of the medicines he has worked on include the vaccines for prevention of cervicalcancer, Rotavirus and Chicken Pox. He has published over 100 manuscripts. He has a PhD from the Cancer Research Institute, University of Mumbai, post-doctoral training at Cornell University Medical College, and teaching and research experience as AssistantProfessor in the Human Gene Therapy Group of University of Pennsylvania. He is an advisor to the Ebola Virus consortium and a reviewer of novel HIV vaccine proposals for the National Institutes of Health. In culture, he has a keen interest in Indian Classical music that extends to all genres. In this respect, he has learned the tabla from many gurus, including Debasish Chaudhuri of Lucknow Gharana. He has performed with a wide range of amateur and professional artists ranging from Hindustani and Carnatic classical, Bollywood, Jazz, Latin, and Fusion. He is on the board of Rupak School of World Music, Los Angeles. In Bangalore, he volunteers his time towards the promotion of music to underprivileged children.
: