Creating Safe Workplaces : Employer and Bystander Responsibility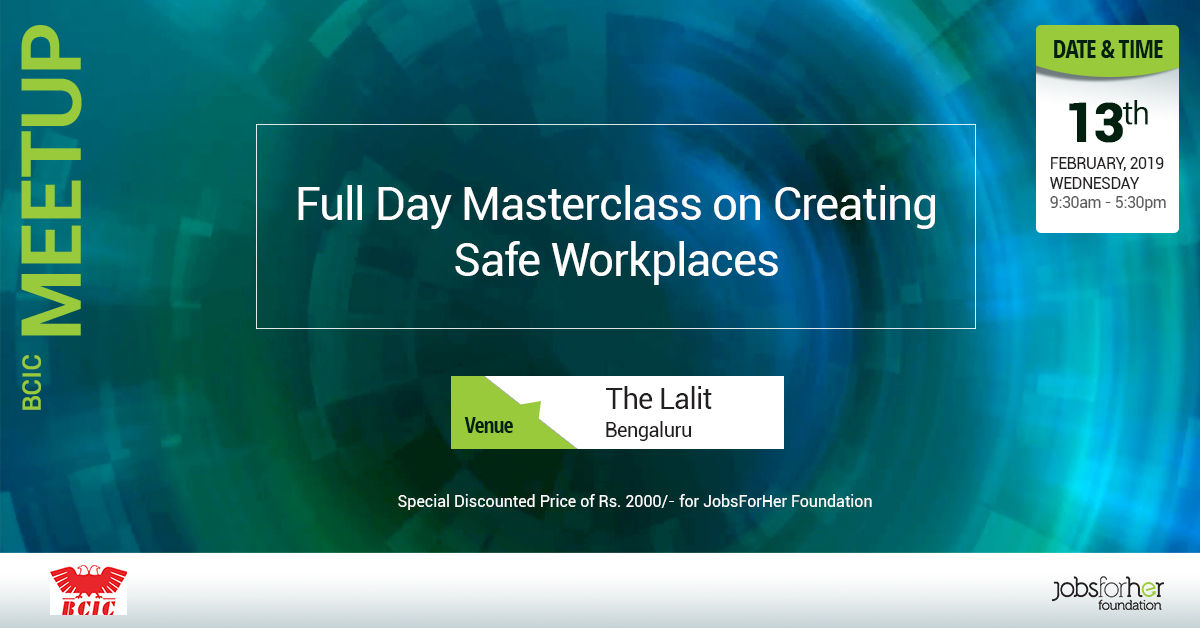 13th February, 2019 to 13th February, 2019

|

09:30am to 05:30pm

|

Bangalore / Bengaluru
Rs. 3500
Registration closed
BCIC (Bangalore Chamber of Industry and Commerce) under the aegis of WomenLeadership and Empowerment Expert Committee is conducting this Full Day Masterclass on Creating Safe Workplaces.
Special Discounted offer of Rs.2000/- for JobsForHer.
The Masterclass will focus on :
1.Understanding legal and social meaning of workplace sexual harassment.
2.Overview of the laws on workplace sexual harassment.
3.Reacting to and redressing complaints - special focus on #metoo movement on social media.
4.Creating safe workplaces - practical and holistic approach.
The masterclass will have a panel discussion with industry leaders and SME's sharing their learnings and best practices.
Facilitators :
Nirmala Menon - Founder and CEO | Interweave Consulting
Veena Gopalakrishnan - Senior Employment Lawyer | AZB & Partners
Date - Feb 13th, 2019.
Venue - The Lalit Bengaluru