Building Agile Mindset and Culture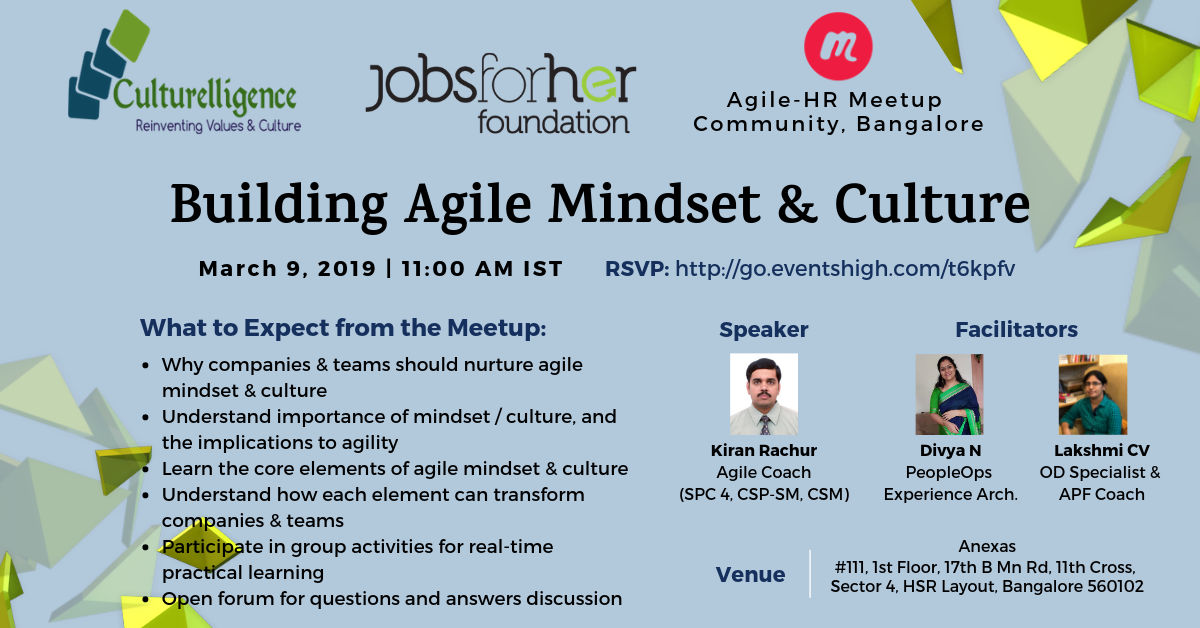 9th March, 2019 to 9th March, 2019

|

11:00am to 01:00pm

|

Bangalore / Bengaluru
Rs. 200
Registration closed
+GST + Convenience Fee
What to expect from this session?
Why should companies & teams nurture agile mindset and culture.
Understand the importance of mindset/culture, the importance of agility
Learn the core elements of agile mindset and culture
Understand how each element can transform companies and teams
Participate in group activities for real-time practical learning
Open forum discussions.
Speaker: - Kiran Rachur, Agile Coach
Facilitators : - Divya N , People operations Architect and Lakshmi CV ,OD Specialist and APF Coach.