Blockchain Series 2019 - Fin-Tech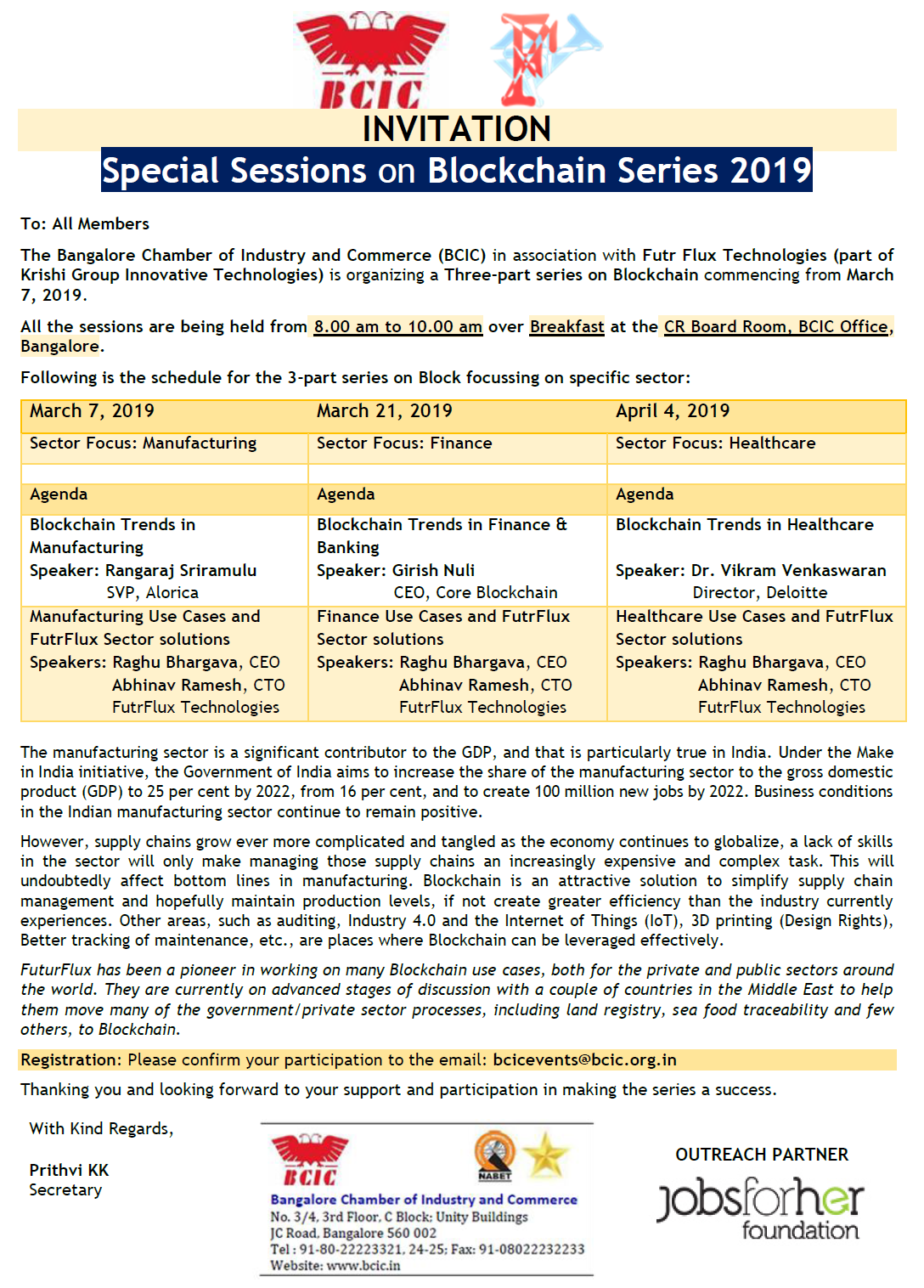 21st March, 2019 to 21st March, 2019

|

08:00am to 10:00am

|

Bangalore / Bengaluru
The Bangalore Chamber of Industry and Commerce (BCIC) in association with Futr Flux Technologies is organising a series on Blockchain in Fin-tech sector.
Fintech industry is disrupting numerous markets. Yet, blockchain remains one of the most buzzed terms for the industry for the past three years in a row.
Governments and governmental institutions worldwide, speakers at World Economic Forum, traders on Wall Street and even diamond miners in South Africa have already expressed their interest in using this technology.
Learn more about this in this session.