Awakening To Self-Realisation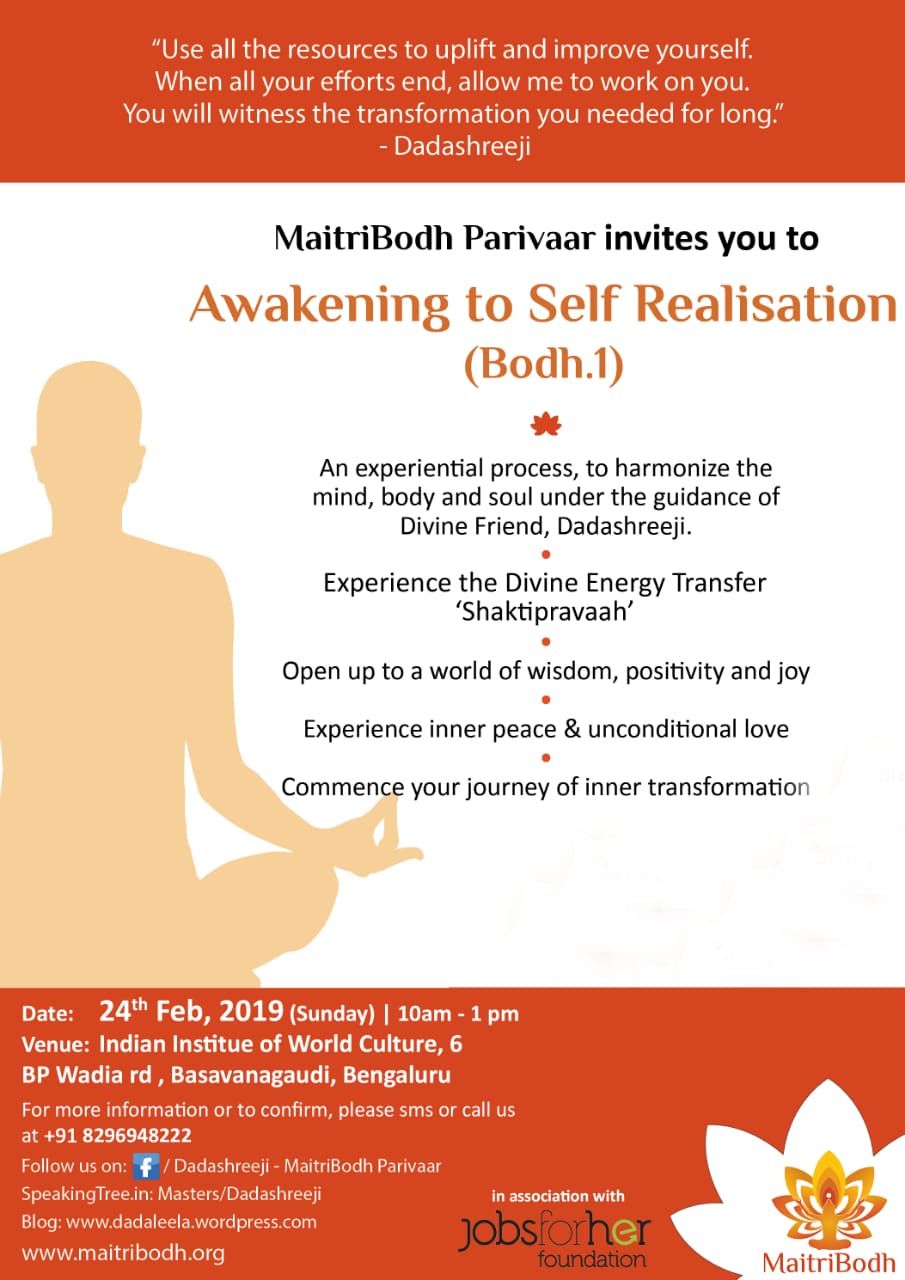 24th February, 2019 to 24th February, 2019

|

10:00am to 01:00pm

|

Bangalore / Bengaluru
Awakening to Self-Realisation (Bodh.1) is
1.An experiential process to harmonise body, mind and soul.
2.Experience the Divine Energy Transfer - "Shaktipravaah"
3.Open up to a world of wisdom, positivity and joy.
4.Experience inner peace and unconditional love.
Commence Your journey of Inner Transformation with Dadashreeji on Feb 24th, 10am -1pm
at Indian Institute of World Culture, Basavanagudi, Bengaluru.