AccelHERate - Unlock Restart Talent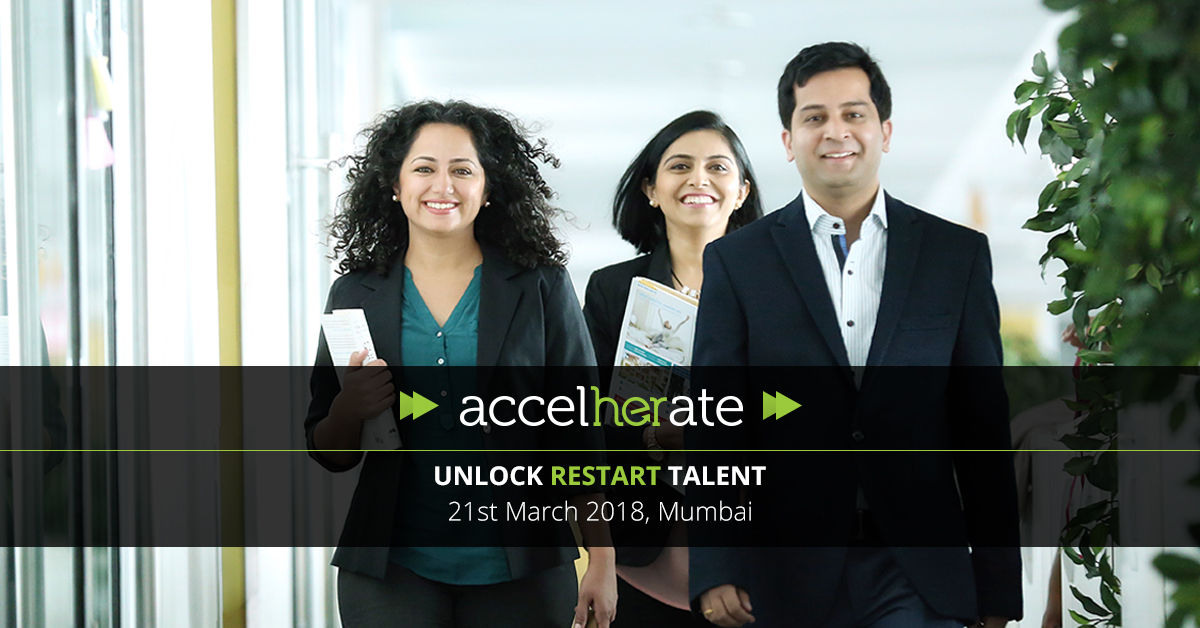 21st March, 2018 to 21st March, 2018

|

09:00am to 05:30pm

|

Mumbai / Navi Mumbai
Other
Registration closed for this event.
It's Time To AccelHERate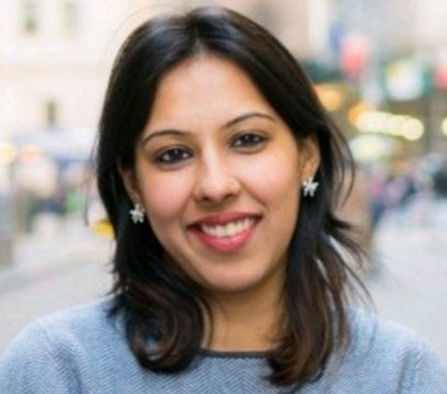 Industry averages in India show that companies employ 30% women at entry level but that this tapers off to 10% at management and a measly 1% in the C-suite. Studies also showcase that diversity leads to India's GDP rising by 27%, if female participation matched male levels.*
Don't you think it's time to AccelHERate?
Then join us as we accelerate the Recruitment, Retention, and Promotion of women in the Indian workplace by registering here
Source: Booz & Co., Empowering the Third Billion, 2012
Lets begin with -

Our Esteemed Speakers -
Pramit Jhaveri - CEO, Citi Group
T. A. Srirang - Head Human Resources ICICI Bank
​Sandeep Kholi - Partner & Leader India Region – Talent EY India
Sarika Naik - Chief Marketing Officer & Chairperson, Diversity India - Capgemini
Dr.Ranjan Baneerjee - Dean - SPJIMR
Shalini Koshy - India Diversity Program Leader Amazon
Pallavi Jha - Chairperson & Managing Director Dale Carnegie of India
Manish Sinha - Managing Director Dun and Bradstreet
Amrita Madiah - Director, Talent Development Adobe Systems India
Girish Sharma - Lead, Talent Supply Chain Accenture Operations India
Rohit Sathe - President – Philips Healthcare, Indian Sub-Continent Philips
Ashok Lodha - Director, Global Market Barclays
Savita Hortikar - Head of Recruitment ThoughtWorks
To know more about the event click - AccelHERate