AccelHERate 2019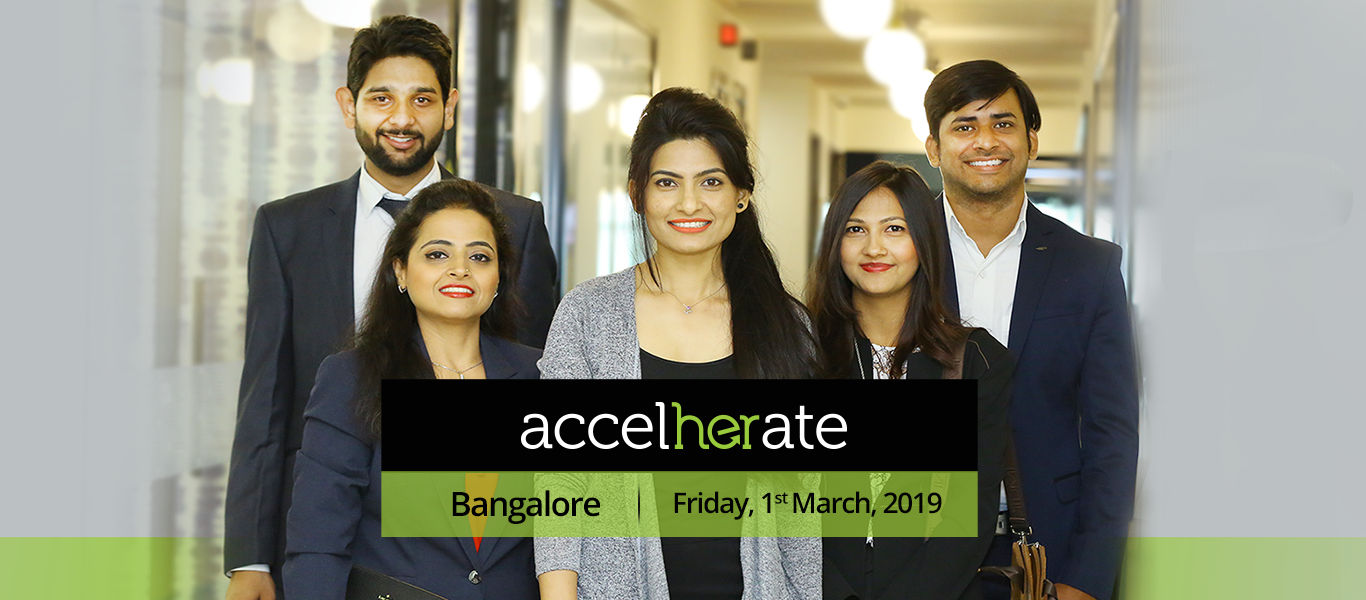 1st March, 2019 to 1st March, 2019

|

09:00am to 05:00pm

|

Bangalore / Bengaluru
Other
Book your spot now and avail the Early Bird offer before Jan 31st! Time is running out, don't miss your chance!
India's Biggest B2B Conference for Companies Committed to Accelerate Women's Careers.
It's Time to AccelHERate
Industry averages in India show that companies employ 30% women at entry level but that this tapers down to 10% at management and a measly 1% in the C-suite.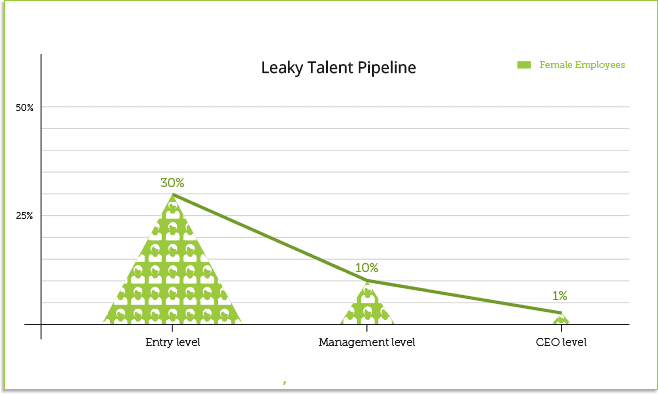 Studies also showcase that diversity leads to India's GDP rising by 27%, if female participation matched male levels.*
Don't you think it's time to AccelHERate?
Join us as we accelerate the Recruitment, Retention, and Promotion of women in the Indian workplace.
Source: Booz & Co., Empowering the Third Billion, 2012
---
JobsForHer is proud to announce DivHERsity Awards 2019 - a celebration of gender diversity in the workplace
This one-of-a-kind gender diversity awards is curated to support and recognise the commitment and excellence of Indian companies in increasing female participation and the performance in workforce.

To Participate in The DivHERsity Awards 2019
(This survey comprises of a mix of close-ended and open-ended questions and should take 30 minutes to complete)
Last date for submissions: 31st Jan, 2019
Save The Date: DivHERsity Awards Gala night on March 1st, 2019 in Bangalore
---
Agenda, March 1st, 2019, Bangalore

What's in it for you to attend
An amazing line-up of speakers: listen to some of the most talented leaders share their inspiring stories.

A compelling agenda: panel discussions, roundtable sessions, and workshops to brainstorm on best practices in diversity.

An engaging exhibitor zone: experience what's new and trending in employee trends, and how to increase female participation in your workforce.

Grow and build your network: this is the perfect opportunity to network and connect with like-minded talent leaders, to overcome challenges that you are facing.
Leaders in
HR

Diversity

Talent Acquisition

Employer Branding
Also
CEOs

Business Heads

Women Leaders
This is for you if you are committed to accelerating female participation in your workforce.