How To Begin Your Career As A Content Writer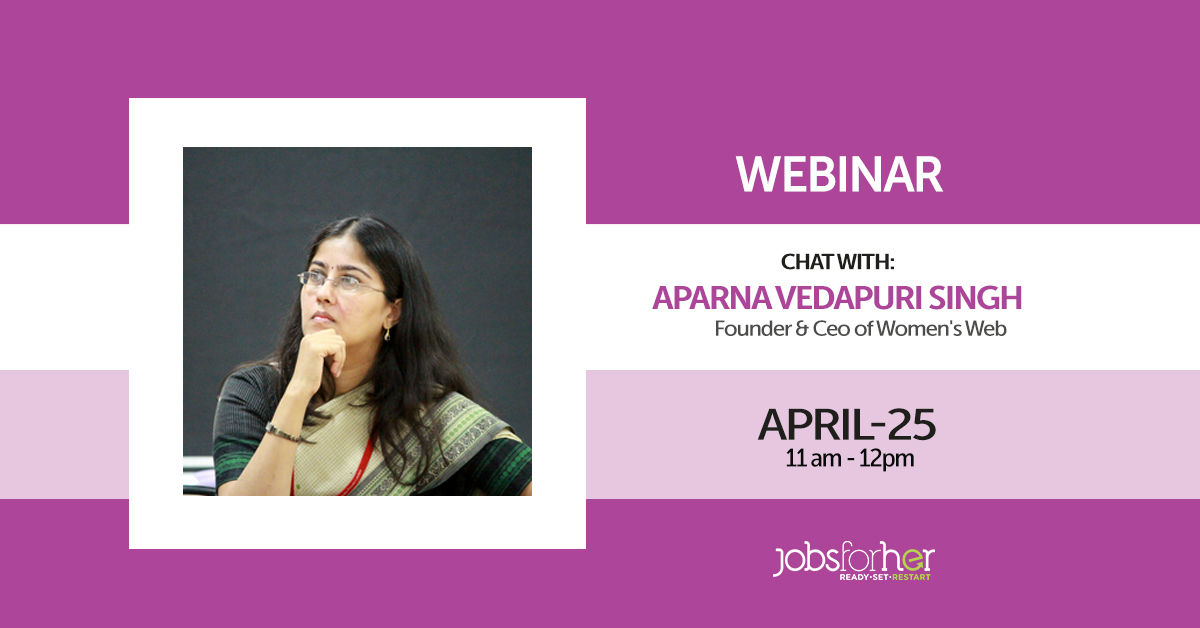 25th April, 2017 to 25th April, 2017

|

11:00am to 12:00pm

|

Any
Free
Registration closed for this event.
How To Begin Your Career As A Content Writer
Aparna Vedapuri Singh started Women's Web in 2010 with a vision for a truly empowering community for Indian women, that would function as a supportive space for women to come together, learn and grow. From a blog with 4 contributing writers, she has bootstrapped Women's Web to become one of the most loved communities for Indian women today, with 350+ authors and thousands of daily readers.
A marketing professional with a background in research and business development, she is truly excited by the wave of women entering the workplace as well as starting businesses. She believes that while working outside the home enlarges the lives of women, at the same time, women at work are also impacting the workplace in positive ways that will lead to fundamental changes in how we work.
This webinar session will focus on enabling participants to understand what opportunities exist in the content writing landscape today, how the landscape is changing, and what such opportunities require of a potential candidate.
Click on link below to join the webinar on 25th April ' 2017 at 11 AM
Download the GoToMeeting app to participate!