1 Day Hands-On Workshop on Machine Learning using TensorFlow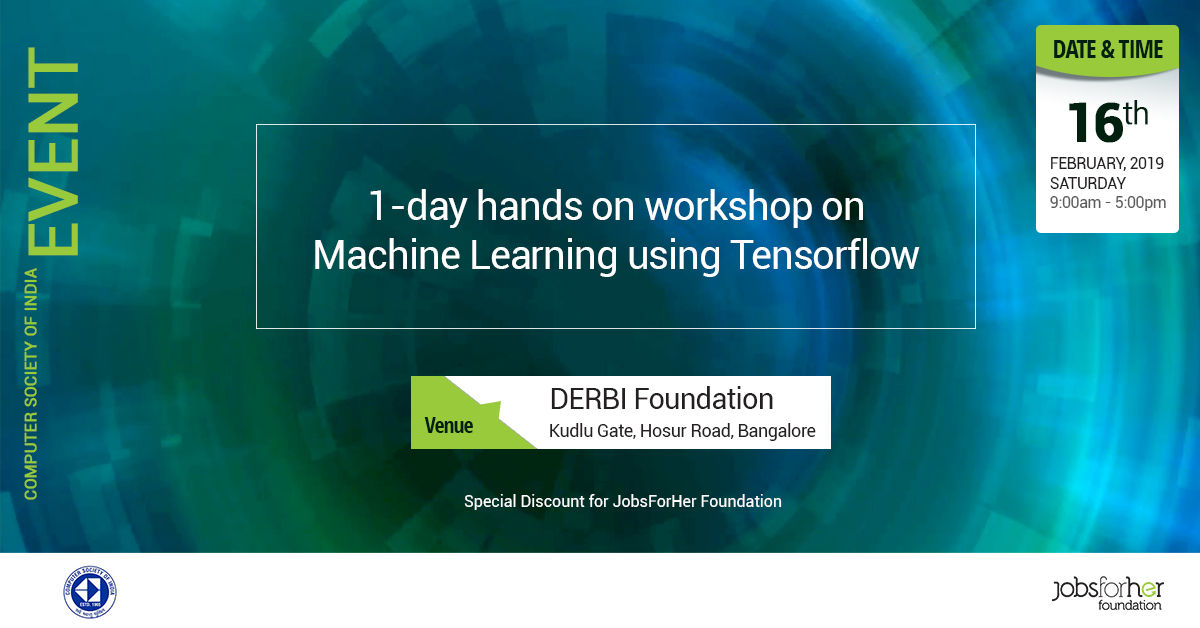 16th February, 2019 to 16th February, 2019

|

09:00am to 05:00pm

|

Bangalore / Bengaluru
Rs. 750
Registration closed
+GST
Machine Learning is the science of getting computers to act without being explicitly programmed.
Join Dr.Anbunathan, in identifying the most effective machine-learning tools and gain practice in implementing them.
Session Details :
Forenoon (Theory):
Introduction, Foundation, Types
Pandas and TensorFlow
Algorithm
Afternoon (Hands-On Session):
Data Pre-processing
Model and Fit
Train and Test
Prediction and Evaluation
Optimisation
Pre-requisites: Basics of Python programming , Statistics and Probability.
Participants are requested to being their Laptop with Windows 7+, 4GB RAM.
Date - Feb 16th , 2019. 9am - 5pm
Venue - DERBI Foundation, Kudlu Gate , Hosur Road, Bengaluru - 68