When Companies Should Consider Hiring Men as a Diversity Strategy
Priya Desai
in
Women-friendly Companies
|
16 Aug 2018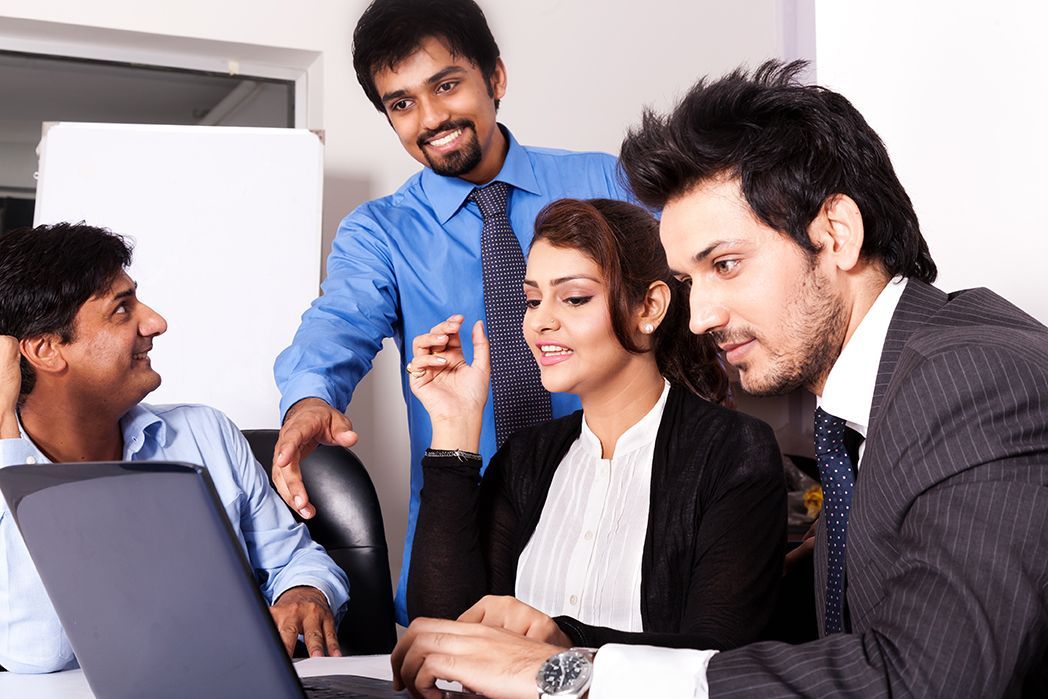 The now iconic Great Place to Work survey conducted annually, covered 700 companies across 20 sectors this year. This annual ranking of the best workplaces in the country, has become something of a benchmark, evaluating companies based on the quality of employees' experiences working at those companies, as well as through the people practices of the organisation throughout the employee's life cycle.1
IT companies accounted for one quarter of the top 100 best workplaces, making this sector a clear preferred choice for job seekers in India. In 2015, Google was replaced by a lesser known IT company called RMSI, but both companies featured strong women-friendly policies as one of the reasons they are on this esteemed list.2
Let's take a moment here, and look at the different industries and sectors represented by the top 10 companies on this list in 2015 - 4 technology companies, 2 from the hospitality industry, one financial services company, one consumer products company, one engineering and energy solutions company, and one retail company.
How many of these companies, lauded as the best places to work in this country, have women as their key target audience? One, perhaps two if you consider Consumer Products and Retail. It is striking that the greatest companies to work for in India, are NOT companies that focus on women as their primary customers.
In the Great Places to Work 2018 list3, "the top positive areas for India Inc. are the pride employees have in the brand they are working for and physical safety at the workplace. Employees also report fair treatment irrespective of race/caste and gender. Fair treatment regardless of gender is great news considering the fact that the gender diversity ratio is extremely skewed, 79 (M):21 (F)."
So basically, there are still less women than men in the workforce in India, but perceptions in the workplace are that everything's pretty much okay. But is it?
In another survey - the top 100 companies for women in India in 2017 included Accenture, Deloitte, EY, IBM, Northern Trust, People Combine, P&G, Schneider Electric, Shell India Markets Pvt Ltd and Tata Consultancy Services (TCS) at the very top4. Of these, only P&G can be classified as a company whose primary target audience is women.

P&G's biggest competitor, Hindustan Unilever Limited, is also a company that promotes products mainly targeting women - personal care and cosmetics are a major chunk of their product lines5. In the FMCG industry as a whole, for that matter, household and personal care accounts for 50% of market share6 - indicating that women are the single largest target audience for FMCG companies.
For these companies, the scales should really be tipped the other way - diversity hiring for such FMCG companies, should be about hiring more men. Women should be the obvious hiring choice to begin with, for such companies.
In reality, as always, the numbers say it all - HUL has one of the highest percentages of women in its workforce in India… at 36%.
It isn't just about female consumers. As gender diversity in the workplace improves, and as women increasingly become decision makers and enterprise buyers on the corporate side, it is imperative for top management to have equal representation8. As much as it is important to understand one's customer, it is also just as important to understand women in the workplace, on both sides of the table.
While technology companies are often at the top of rankings as great places to work, even for women, this does not hold true across the board. The bigger technology companies have gone the extra mile to welcome women employees into their workforces, and rightly so, because these are the companies that have the resources to put their money where their mouths are.
But not always. Only 32% of employees at Apple are female, reflecting the lack of gender diversity in the tech industry. The ratio at Apple is 28% at senior management level, as 23% at its tech division. Since 1997, only 9 women have represented Apple on stage at events, with CEO Tim Cook even acknowledging this problem.9
But there is hope. The tide seems to be turning. "According to Executive Access India MD Ronesh Puri, one-fourth of the searches the firm conducted in the last 3-4 months reveals a strong preference for women candidates for leadership and board level posts. These searches were primarily in FMCG, consumer durables, BFSI (banking, financial services, insurance) and consulting."10 Recruitment firms are actually being mandated to look specifically for female candidates for top management positions.
At JobsForHer, our single minded goal is to get more companies to acknowledge this very gap in India's workforce. We're on a journey to bring women back to work in India, from their career breaks. If your company is ready to join us on this journey, reach out to us today.
Just visit https://www.jobsforher.com/employer
References: