What To Do When Your Employee Announces She's Pregnant
Priya Desai
in
Back to Work, Founder's Blog
|
17 Nov 2017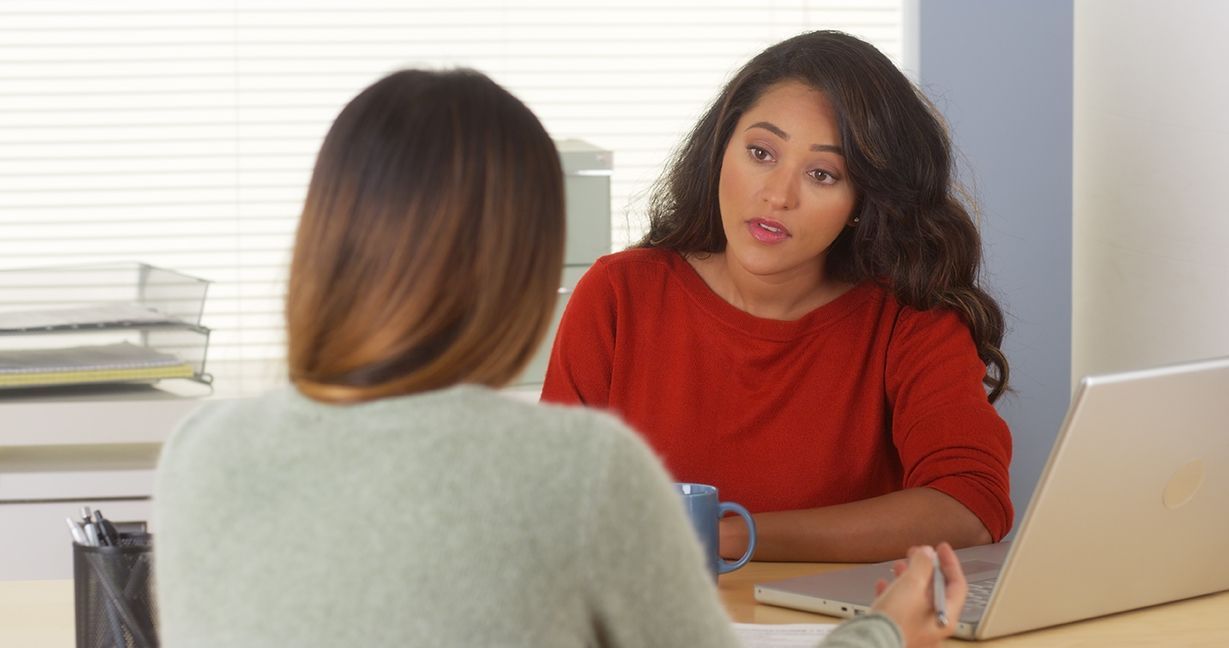 When a working woman gets pregnant, more often than not she feels some trepidation about the future. What will this mean for her career? Will she have to stop working completely? Will she ever work again? Will she lose out while away on maternity leave?
All of these are valid questions and doubts. Women bring many positive traits to the table. The case for diversity in any business, in any country, of any size, is uncontested. It's good for business, it's good for profits, it's a good HR strategy… the list is endless.
But women also come with a biological clock - one that many feel the need to put on hold, to further their careers. In the words of Indra Nooyi, CEO of PepsiCo - "The biological clock and the career clock are in total conflict with each other."
This doesn't have to be the case. The uncertainty that a working woman feels at this stage of her life can be allayed by her employer, when she knows the door is open for an honest conversation. There are several things that companies can do to retain good talent, even after having children. Quitting work because of motherhood does not have to be the status quo any longer.
Many smaller businesses, which make up the bulk of India's workforce, likely perceived the recent amendment to the Maternity Protection Act 1961, which proposed an extension from the previous 12 mandated weeks of paid maternity leave, to 26 weeks, as a burden. Understandably, this sort of rule affects the bottom line of a small or medium sized business, and we had even suggested that companies could distribute the burden by splitting the 26 weeks between male and female employees, in an effort to move more towards family friendly policies. It's time for companies to acknowledge that men are also parents, and must be nudged into sharing the workload at home, so women don't suffer in the workplace.
Being sensitive to what your employee needs is key to being a good employer. How a company responds when an employee announces she's pregnant, defines the relationship and sets the tone for how the company and employee work together to keep the business going, even when he or she takes parental leave. It's an important measure that companies can (and should) take the trouble to put in place, to retain good talent particularly when they need you.
This also extends to when a woman has a miscarriage. Losing a child, no matter how early, can be a traumatic experience for anyone. Companies can show their understanding for this unfortunate situation by providing some paid time off to recover - for both, male and female employees.
It Begins with the Announcement
The first response from a company, when a woman breaks the news that she's pregnant, is generally positive - as most companies don't want to lose good talent. Many companies nowadays recognise that they must meet the employee halfway, particularly when he or she is at this stage of her life, and are generally supportive even during the time the employee is pregnant. Pregnancy is, after all, a physical experience for a woman, and it is generally good practice to allow for things like rest time, or special arrangements at the desk for pregnant employees.
If the organisation is generally a supportive one, the employee should feel comfortable enough to ask for such special arrangements while she is pregnant. Strongly knit teams also rally around the employee, and it becomes an opportunity for the team to show its strength in such situations, and for the manager to show support.
Prepare For When She's Away
It is generally good practice for companies to enforce an open door policy to all employees, male and female, for an honest discussion on parental leave. Discuss their needs while they are going to be away and when they come back - will they be taking on less work, because of the baby at home? In which case, HR needs will change.
Get your employee to list out their daily, weekly and monthly tasks, and see if other team members can absorb some of the work. This effectively eliminates the need for a new hire or a temporary replacement. It also builds team spirit and a sense of family, particularly among smaller teams.
And what's even better, is that when other team members cover for an employee who goes on paid parental leave, work has to be prioritised. Everything that was being done before, cannot possibly be done with less people. This isn't always a bad thing, because it demonstrates what's actually most important for the business to run efficiently, and also highlights what, if at all, can be removed from day to day processes.
Several companies also go the extra mile when an employee is on maternity leave, assigning a "buddy" to her to keep her updated on what's happening while she's away, through video calls, Skype and other tools. When the physical recovery from childbirth is over, the employee can join for weekly team meetings, so she can hit the ground running when she fully returns to work. This also enables companies to retain good talent, particularly in sectors like IT when good talent is hard to find.
It may not always be possible for the existing work to be redistributed among the rest of the team. Particularly with small and medium sized enterprises, where bandwidths of employees are often stretched and an all-hands-on-deck approach keeps the business going, it's understandable when the slack can't be picked up by the rest of the team, when an employee goes on maternity leave. Companies can hire temporary replacements - and what better place to start than JobsForHer! A portal that connects women raring to return to work from career breaks, with companies that need fresh, experienced talent available at no notice period.
All in all, in today's fast paced world of work where good talent is important to retain, even through parenthood, companies are making greater strides every day.
In less than three years, JobsForHer has partnered with 3000+ companies to bring women in India back to work.
There are many ways in which YOUR company can partner with us:
Brand yourself as a women-friendly organisation,
Engage to create a talent pipeline for your business, and
Recruit from this experienced talent pool.
Visit us HERE or write to kirthi@jobsforher.com and let's start talking TODAY!
Special thanks to Shubha Kulkarni, Altissimo Consulting for her inputs for this blog.