What do you SEE?
Schonali
in
Career Development, Working Women, AccelHERate
|
03 Jan 2019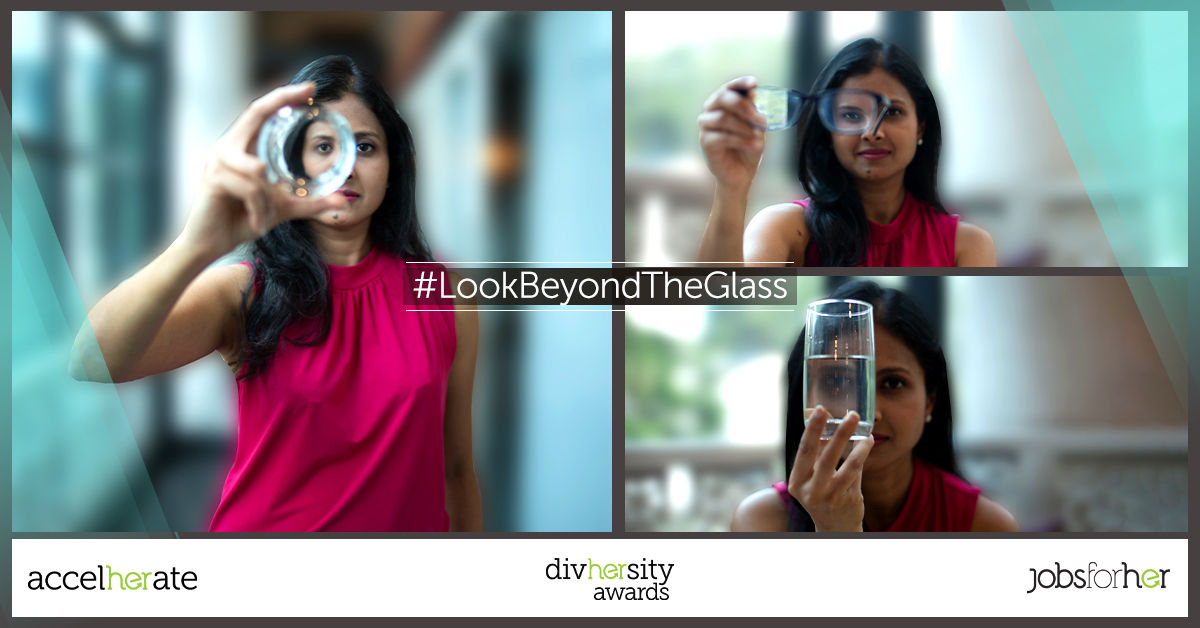 When you see a newly married woman, what do you see?
When you see a woman with little children, what do you see?
When you see a woman caring for her elderly, what do you see?
Based on our life experiences, we often see women differently; through a tinted lens. The tints on these lenses have set in from years of social conditioning, and we don't even realize that our vision is now distorted. The time has come to shatter these biases and look beyond the distorting glass.
To see the woman for the professional she is and the skills that she brings to the table, not for her current life stage.
Join us, and set fire to the revolution.
Take a picture with any glass obstruction in front of your face that represents the distorting lens of gender bias, and tell us what you witnessed, experienced, or warrants change.
Email your picture to simran@jobsforher.com and take the first step to shatter gender bias in the Indian workplace, one story at a time.
Does YOUR company have the DivHERsity it needs to lead India Inc. into a better tomorrow?
#LookBeyondTheGlass #WhatDoYouSee #AccelHERate2019 #DivHERsityAwards2019