What do Jack Ma and Justin Trudeau have in common when it comes to women?
Priya Desai
in
Women-friendly Companies, Events, HeForHer, AccelHERate
|
02 Feb 2018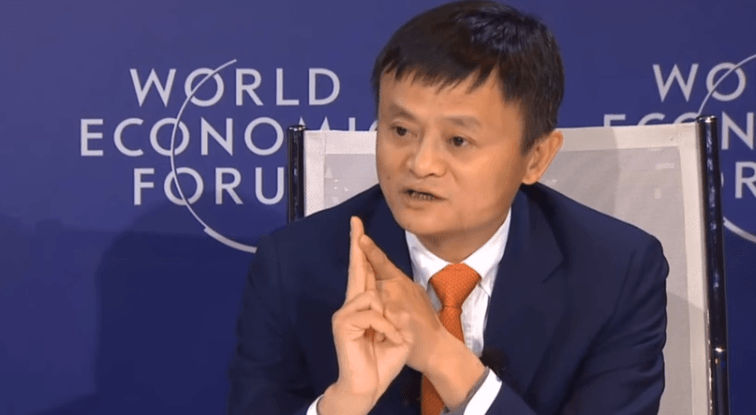 Canadian Prime Minister Justin Trudeau and Jack Ma, Founder and Executive Chairman of Alibaba, led the conversation at the World Economic Forum in Davos on gender diversity1, with a rallying call for companies to step up and hire more women.
Trudeau highlighted how women do more part-time and unpaid work than men, and that none of these issues even begin to touch on things like family planning, or a shared burden of domestic and professional work between husbands and wives.
It's so heartening for us at JobsForHer to see this discourse reach a truly global stage, such as this one at The World Economic Forum at Davos. Trudeau made many practical suggestions on what can be done to bridge the gender gap in the workforce, starting with reviewing parental leave policies to encourage more men to pitch in with childcare and domestic work.
"Human progress is a curious thing. It took less than 40 years to put a man on the moon, but it will take 170 years to put a woman in the boardroom in many places on our planet."2 The pace at which actual change is happening is clearly too slow. It is going to take a huge push, on the parts of governments and corporations, to bring more women back into the workforce.
An important point raised at the World Economic Forum, was that structural organization of companies needs to change3, to adapt to the needs of women who are by default, the primary caregivers of children, parents, and in laws.
These changes can begin with designing specialised returnee programmes, to fix the "Leaky Pipeline". A returnee programme focuses on the largely untapped talent pool of women returning to work from career breaks, who are driven, experienced, and usually available at no notice period.
Perceptions about inclusion towards women in the workplace are also quite skewed, between men and women.
A survey by the Harvard Business Review and Bain & Company found that over two-thirds of men thought that women shared equal opportunity at the workplace. In the same survey, less than one-third of women felt the same way.4
"Furthermore, 80% of women agreed that gender parity needs to become a strategic business imperative in their organization. By contrast, only 48% of men agreed with that statement."5
This indicates a startling gap between perception and reality.
It's no wonder that companies with unequal gender ratios are slower on the uptake, and it's also reflective of the widespread cultural perceptions that exist around the world, of men being "breadwinners" and women being "caregivers".
Jack Ma of Alibaba directly attributed his company's massive success to the number of women that work at Alibaba. 49% of Alibaba's workforce are women, because women are key to helping a company like Alibaba grow.
"Alibaba is an e-commerce company; e-commerce is a service industry. To serve people better, you should have a service heart. We find women doing much better jobs than men."
Listen to what he says, here:
Is your company ready to join the world in improving female participation in the workplace? If so, then you need to be at AccelHERate - India's biggest B2B conference on gender diversity - in Mumbai, on 21st March 2018.
Write to simran@jobsforher.com or call +91 7619654173 TODAY!
References:
1. https://www.weforum.org/agenda/2018/01/justin-trudeau-davos-women-first/
2. https://www.weforum.org/agenda/2017/02/5-things-that-must-change-to-end-gender-inequality-at-work
3. https://www.weforum.org/agenda/2017/02/5-things-that-must-change-to-end-gender-inequality-at-work
4. https://www.weforum.org/agenda/2017/02/5-things-that-must-change-to-end-gender-inequality-at-work
5. https://www.weforum.org/agenda/2017/02/5-things-that-must-change-to-end-gender-inequality-at-work