What Companies Can Do to Make Workplaces Safe for Women
Priya Desai
in
Women-friendly Companies
|
15 Nov 2018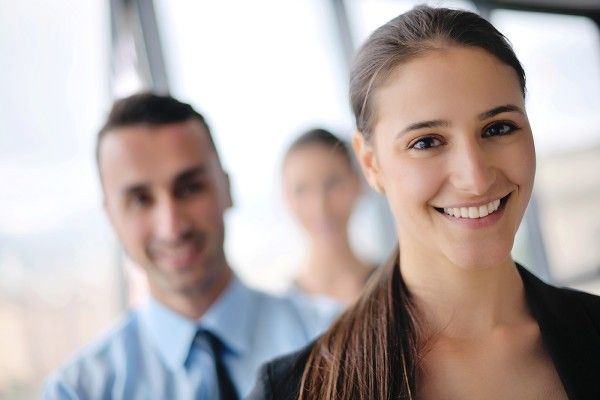 The #MeToo movement has swept India in recent weeks, in the film, media and entertainment industries. Women all over the country are speaking up about harassment that they have been subjected to at the hands of powerful men, and it's only the tip of the iceberg.
Workplace harassment has, in recent years become a contentious issue.
In 2013, the Government of India passed the Sexual Harassment of Women at Workplace (Prevention, Prohibition and Redressal) Act to prevent and deal with incidents of sexual harassment at the workplace.1 This law provides that an organization that has 10 or more employees must constitute an internal committee ("IC") to receive and redress complaints on sexual harassment at the workplace.2
"The Act also applies to all women, across formal and informal employment, including clients, customers, domestic workers, contractual employees, volunteers, probationers, trainees, and interns. It covers all kinds of workplaces, including non-traditional ones (for example those that involve telecommuting), places visited for work, and transport provided for work."3
It is important for organisations of all sizes, and in all sectors, to sit up and take note.
Due process is critical in such situations, and companies must equip themselves with the right systems, processes, and people in place to deal with them. The #MeToo movement has brought up the extremely important question of what companies can and should be doing to ensure that women are safe and able to thrive in the workplace.
Empower employees with the right training
How many people really understand what sexual harassment is, and what it looks like? According to the Prevention of Sexual Harassment Act 2013 in India, there are many concrete examples of behaviours that create a hostile work environment, which management and employees should be made aware of.
Off colour jokes or teasing, for instance or inappropriate touching and comments are just some things that are unacceptable in the workplace. Most companies that have processes in place to address such situations, often treat it first and foremost as a legal requirement, so it isn't taken very seriously. It's also a touchy issue and one that's been swept under the rug for far too long.
So perhaps most important of all, companies need to deal with it sensitively.
"Make sure that your company is engaging in consistent preventive training that is specific to your workplace culture and environment."4
Sometimes training for employees needs to be reiterated and reinforced, and presented in different ways that enable both male and female employees to understand the nuances of the issue and to be empathetic.
Diversity goes beyond female participation in the workforce, and it is imperative to ensure that all employees are sensitised to all aspects of diversity.
Creating a safe space at work
The very act of reporting harassment can be intimidating.
Companies that genuinely care for their employees, must look at ways to create safe spaces for women to come forward, without having to fear that they won't be believed. Such initiatives help to build a culture of diversity and inclusion that goes beyond just hiring more women.
Create safety mechanisms, deterrents and visible processes that enable fairness at all levels. Women should know exactly who to go to, and all members of the Internal Complaints Committee have to be thoroughly sensitised to handle the situation.
Poorly handled harassment complaints can be destructive beyond belief and have been known to affect entire departments and even companies.
Men are part of the solution
It is just as important to put processes in place that respect due process. Men must also be given an equal platform in the workplace, to prevent misuse of the law and to be as impartial as possible. A culture of understanding and trust can go a long way in nurturing safe spaces at the workplace, and healthy interpersonal relationships between employees.
Men also need to be sensitised to the deeper nuances of diversity and inclusion. Boundaries that have traditionally been a bit blurred in Indian workplaces are becoming imperative in the wake of the rising tide of harassment complaints in the corporate sector. Men need to be brought into the fold, beyond just meeting D&I targets.5
At the end of the day, men and women need to work together.
As more women join the workforce in India, and as more women return to work from career breaks, it is absolutely essential that companies keep these things in mind and put some of these processes in place to deal with harassment in the workplace.
For, if we are ever going to achieve true equality, and true diversity and inclusion, it really has to begin here.
Is your company ready to hire women returnees? Click here to learn how we can help you improve your diversity.
References: