The Competitive Advantage of a Gender-Balanced Workforce
Vinutha
in
Talent Management
|
10 May 2019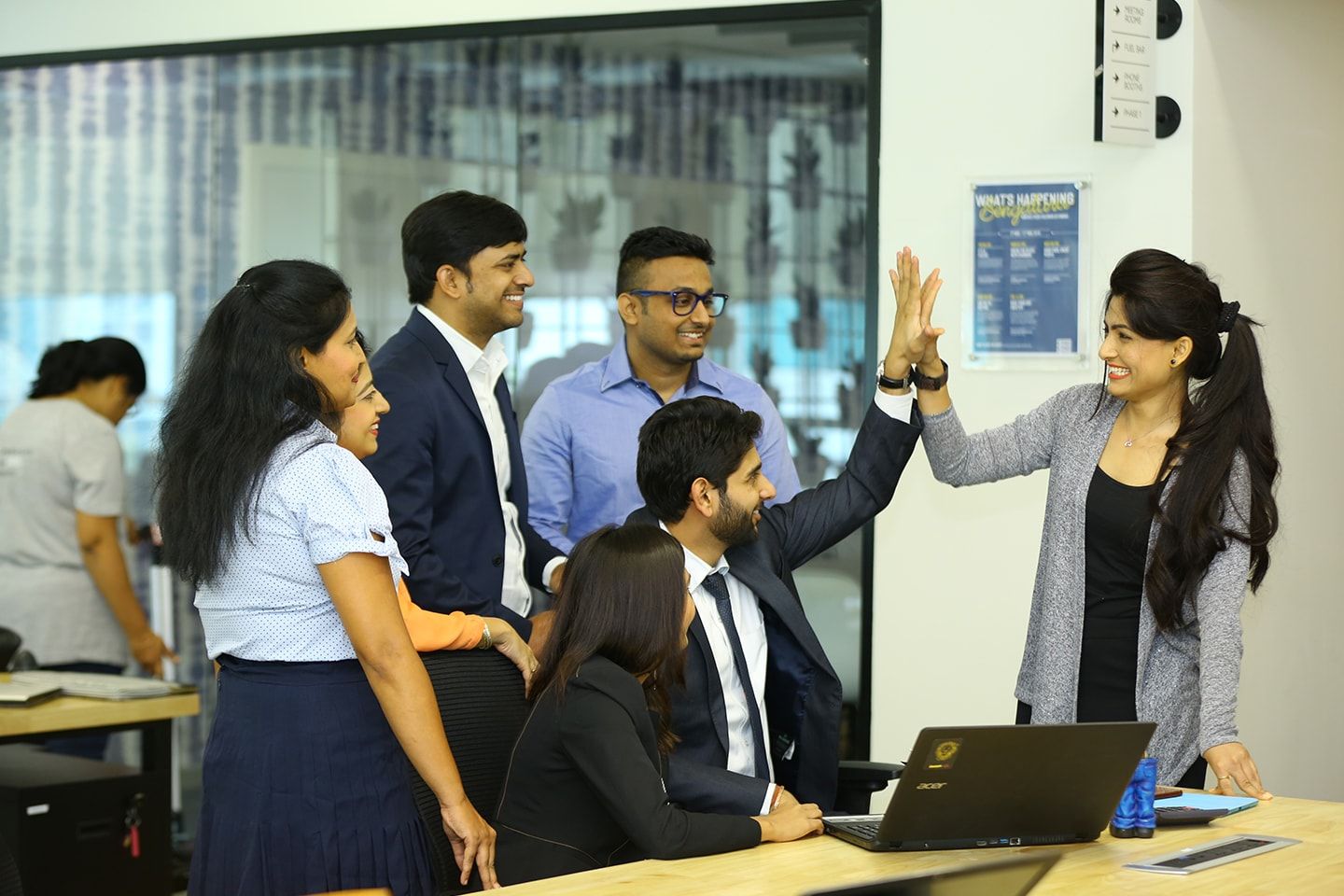 A gender-balanced workforce in an organization with an inclusive culture makes it innovative, agile and attuned to the needs of its customers. Overall productivity and employee satisfaction improve, which in turn improves the bottom line and revenue(1).
Women board directors directly impact the number of women hired in line positions and middle management roles within the company, directly impacting the company's diversity quotient.
Women have proved themselves time and again with their superior levels of loyalty and commitment, their soft skills of punctuality, flexibility and good communication, in how they negotiate better than their male counterparts - naturally seeking affinity, common ground, and consensus(2).
Corporate India can benefit exponentially from hiring women at all levels. Here's why several companies are adding to the mix and hiring more women in key roles:
A diverse and gender-neutral workforce goes a long way in making an organization grow, innovate and progress
A report by McKinsey Global Institute, titled 'The Power of Parity' notes that pushing for women's equality in the workplace can bump up global business growth by a whopping $12 trillion. The report also states that India has a larger relative economic value at stake from advancing gender equality than any of the ten regions analyzed in the study. India could add $700 billion more GDP in 2025, upping the country's annual GDP growth by 1.4 percentage points(3).
A gender-diverse team works better for various reasons. Some of these are:
A gender-balanced workforce enables an organization to serve an increasingly diverse customer base. Women influence almost 85% of purchase decisions

,

so having them represented in the workforce helps companies capitalize on this

(4)

.

Gender diversity improves organizational reputation and allows companies to reap the benefits of having talented women on their payroll.

Fifty percent of the current potential workforce is female. No organization can hope to become globally competitive by ignoring such a sizeable number. As per a report by PWC, 86% of women want to have careers with businesses that demonstrate strong records of diversity and equality

(5).
Evidence abounds of the direct link between gender diversity and better financial performance(6)
A McKinsey Report on Delivering through Diversity, 2017, mentions that companies in the top-quartile for gender diversity on their executive teams were 21% more likely to have above-average profitability than companies in the fourth quartile.
The Anita Borg Institute for Women and Technology recently published a paper called The Case for Investing in Women detailing the huge difference that women make in the workforce. One of their findings is that in Fortune 500 companies with at least three female directors, the return on invested capital jumped over 66%, return on sales went up 42%, and return on equity increased by 53%.
When numbers do the talking
According to a Catalyst study, teams with an equal mix of men and women outperform male-dominated teams in profits and sales. Performance peaks when a team has about 55% women. The study also revealed that women score more than men in the domains of taking initiative, self-development, integrity, honesty, and they are driven by results. India would benefit exponentially from hiring women at all levels.
The bottom line is that it makes financial sense for companies to design and implement various strategies to hire, retain and develop female talent. As Cyrus Mistry, ex-Chairman of the Tata Group noted, "when women are insufficiently represented in the workplace, we loose out on 50 percent of the talent pool. In an environment where human capital makes all the difference between success and failure, this is a massive loss which countries and corporates can ill-afford."


Connect with us TODAY at
simran@jobsforher.com
if you are an employer and would like to
mainstream gender balance at your workplace.

Sources:
1)https://www.linkedin.com/pulse/how-diversity-important-your-bottom-line-neha-jobsforher?trk=mp-reader-card
2)https://www.jobsforher.com/blog/blog_inner/51
3)https://www.mckinsey.com/featured-insights/employment-and-growth/how-advancing-womens-equality-can-add-12-trillion-to-global-growth
4)https://www.pwc.com/sg/en/diversity/assets/female-millennial-a-new-era-of-talent.pdf
5)https://www.pwc.com/sg/en/diversity/assets/female-millennial-a-new-era-of-talent.pdf
6)https://hbswk.hbs.edu/item/why-does-lack-of-gender-diversity-hurt-performance