The 30 Second Pitch: How JobsForHer is Helping Women Get Back to Work
Neha Bagaria - Founder & CEO, JobsForHer
in
Back to Work, Founder's Blog
|
18 Nov 2017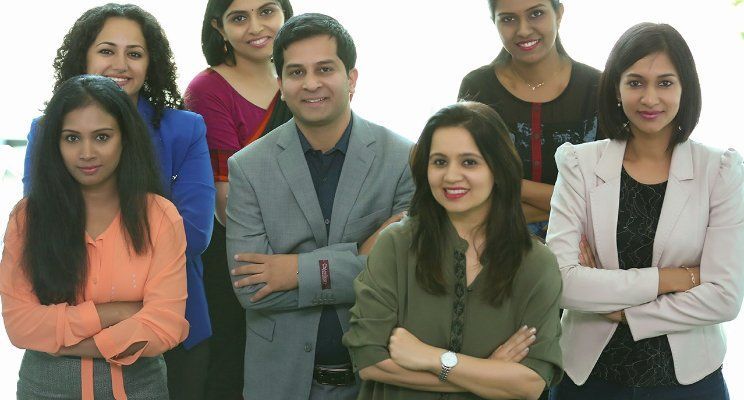 The road to returning to work, for women who take career breaks, is paved with challenges. At JobsForHer, our mission is to reverse female brain drain in India by helping companies access this vast talent pool of women ready to restart their careers.
In our ongoing quest to help women returnees jump back into the working world, we're hosting RestartHer - India's BIGGEST conference and career fair for women returnees in Bangalore this September. RestartHer is a unique opportunity for companies to improve their diversity ratios, because it's exclusively for women returnees.
Our own awesome team at JobsForHer is filled with supercharged women returnees, ready to pave the way for others like them.
Through our journey of 2.5 years of building this team, we came to realise that women returnees are extremely capable, qualified, experienced, recharged and ready to move mountains.
But not at first.
More often than not, when such a woman first starts talking about herself, she hesitates, starts justifying her break, underplays her past experience and presents a perfect picture of confidence crisis.
Take Richa for example. When we met, she first talked about her 4-year break and how she wasn't sure if it was possible for her to get back to work or what she even wanted to do now, which is why she was applying as a Volunteer at JobsForHer. Then she happened to mention that she had worked in technical customer support at Dell for 9 years!
It takes a lot of digging to unearth the true worth and value of women like Richa. Luckily at JobsForHer, we're adept at doing so because we ourselves have been there, and we remember how tough it was for us to even THINK about finding jobs after a career break. So, every day, we put ourselves back in the shoes of women returnees and try to think like they are, right now.
Richa is a perfect example of how much potential women returnees have - they just need to realise it for themselves, and do what it takes to jump back into work. That's where we jump in, helping women to reskill, write their resumes and make their 30 second pitches to companies when they start interviewing after a career break.
JobsForHer's MentorForHer platform provides women returnees access to senior leaders from various industries, where they can learn what companies are looking for, and what they need to do to prepare themselves.
A Call to Companies
More and more companies in India are realising the importance of diversity and inclusion, and are welcoming women returnees back to work with returnee programmes, internships, flexible and work from home job options and so much more. Corporate India is sitting up and taking notice of this latent talent pool, and now, needs to dig deeper, to understand what women returnees really need.
The business case for diversity is clear - a diverse workforce with an inclusive work culture makes an organisation more innovative, agile, and attuned to the needs of customers. Overall productivity and employee satisfaction improve, which in turn improves the bottom line and revenue.
There is also evidence that women can and have led companies to the top, because they are natural leaders, bring social and emotional intelligence to the table and help companies understand female customers.
Today, companies cannot afford to miss out on this fantastic talent pool of women that is simply waiting in the wings to restart. Offering flexi-time, work from home roles and family-friendly policies are just some of the ways in which corporate India can go that extra mile, to bring women returnees back to work.
Is your company ready to diversify? Then look no further! Sign your company up on JobsForHer TODAY and gain access to this incredible talent pool of experienced and qualified women, available at no notice period!