Reskill and Hire More Women In Tech
Vinutha
in
Talent Management
|
24 Apr 2019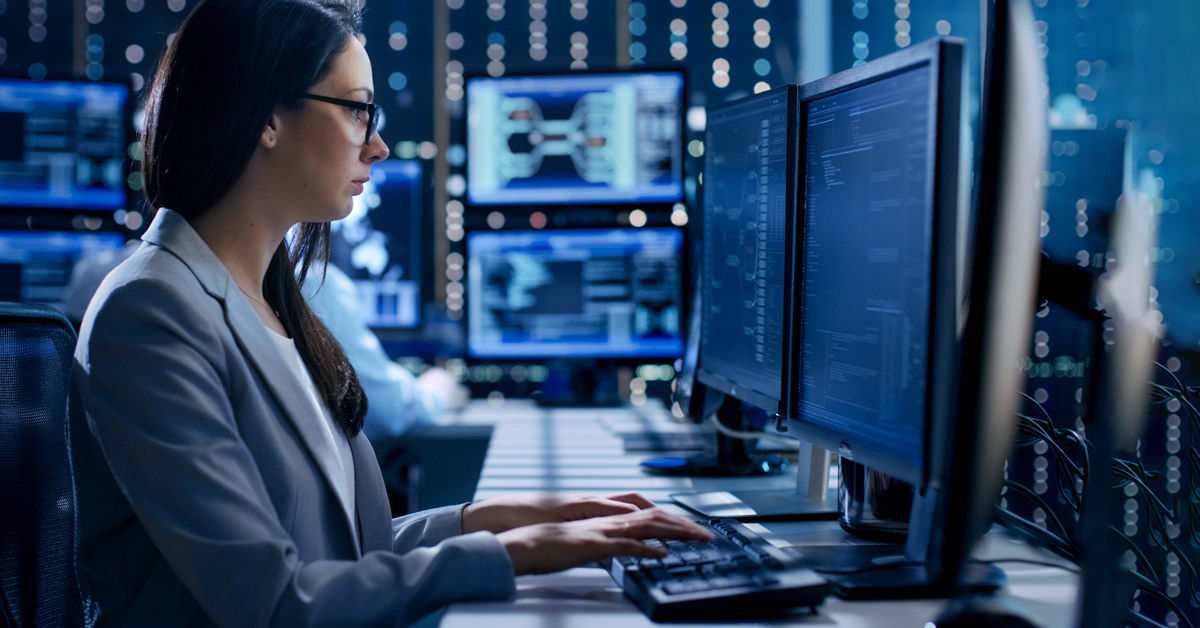 In the last three decades, the incredible proliferation of mobile and digital technologies have changed the way humans behave and interact with each other. The increasing use of internet-enabled devices have had a huge impact on how businesses are run as well. Today, nearly every major company now leverages technology in one way or another.
So much so, that a large proportion of India's workforce gravitated towards the IT sector. In 2017, India's IT sector aggregated revenues of USD 160 billion, and was estimated to have employed more than 4 million people directly and is projected to employ 17 million people directly and indirectly by 2025 (Source – IBEF March 2017).
Why is Reskilling need of the hour?
However, the IT sector is looking for skillsets that the current IT workforce largely lacks. The world is on the cusp of what is being billed as the fourth industrial revolution – the introduction of automation and AI into the marketplace.
According to the World Bank, this development is expected to threaten a substantial proportion of jobs in economies like India and China; and a study conducted by FICCI, NASSCOM, and EY indicated that the IT-BPM sector would be the worst hit, with 60-65% of these jobs under threat within the next 3 years(1). With so many jobs under threat, how is the IT industry expected to increase the number of people it employs?
A 2017 McKinsey report stated that nearly half of the 4 million IT workforce will be irrelevant in the next 3-4 years(2). As the shelf-life of technical skills gets shorter, learning agility, adaptability and creative thinking are becoming key differentiators in the marketplace. Increasingly, how fast professionals acquire and apply new technology is becoming more important than what they know.
Reskilling in the IT industry
The IT industry is hoping to add 3.5 lakh jobs between FY19 and FY25. But for this to happen, reskilling of the workforce is a must. A McKinsey report stated IT firms must find new service lines and solutions, build new capabilities, drive digital transformation and reskill employees with emerging technologies.
For employers, solely relying on new workers entering the labour market with the right ready-made skills will no longer be sufficient. It is right to say then that the reskilling market is burgeoning amongst women restarters. This growing job-seeking population is driving the demand for industry relevant training as there is a skills gap that needs to be bridged before getting back into the workforce. The need to reskill these women and make them part of the workforce provides a huge opportunity.
The need to reskill women on a career break
According to a World Bank study, nearly 20 million Indian women quit jobs between 2004-12. Around 65-70% of women who quit never return to work at all.
A JobsForHer survey witnessed that the challenges to restart are many and outdated skills being the biggest deterrent. 34% of women mentioned reskilling as a necessity for their career restart, progression, and job role changes when asked' What can companies do to enable your career restart?' Hence, there is a growing need for on-demand skilling amongst this group of job seekers.
Reskilling courses for women
Women on a career break today can't afford to spend years going back to school, hence online courses with virtual classrooms are becoming increasingly popular. Many of these courses are targeted at working professionals and women on a break, and thus are flexible by design.
This can allow women to learn at their own pace, giving them targeted, and industry-relevant training in a way that is mobile and convenient. Courses in Machine Learning, Deep Learning, Data Science and Analytics, Data Visualization, and Big Data are great sources of reskilling and are available on multiple digital platforms.
In a JobsForHer survey, What kind of reskilling are you looking at? 36% of the women responded that they were looking at Technical skills e.g data analytics.
Women are insufficiently represented in the Tech industry as only 34 percent of India's IT workforce is female(3). With India poised to become a $10 trillion economy by 2030, it cannot afford to leave its women workforce behind.
"More deliberate efforts are needed to ensure that the entire talent pool of women is educated, recruited, and promoted, over time creating novel competitive advantages and a virtuous cycle around a company's ability to address skills shortages by targeting female talent", emphasizes a WEF report in The Future of Jobs(4).
If you have any queries on hiring and reskilling more women in tech, click HERE or write to us at: simran@jobsforher.com
Sources:
(1) Future of Jobs in India– A 2022 perspective http://ficci.in/spdocument/22951/FICCI-NASSCOM-EY-Report_Future-of-Jobs.pdf
(2)https://www.financialexpress.com/industry/it-industry-layoffs-for-employees-heres-what-is-the-need-of-the-hour/701456/
3) https://anitab.org/blog/indian-women-in-technology-barriers/
4)The Future of Jobs:https://www.weforum.org/reports/the-future-of-jobs