How SMEs and start ups are finding the right talent through JobsForHer
Priya Desai
in
Back to Work, Women-friendly Companies, Working Women
|
15 Jan 2019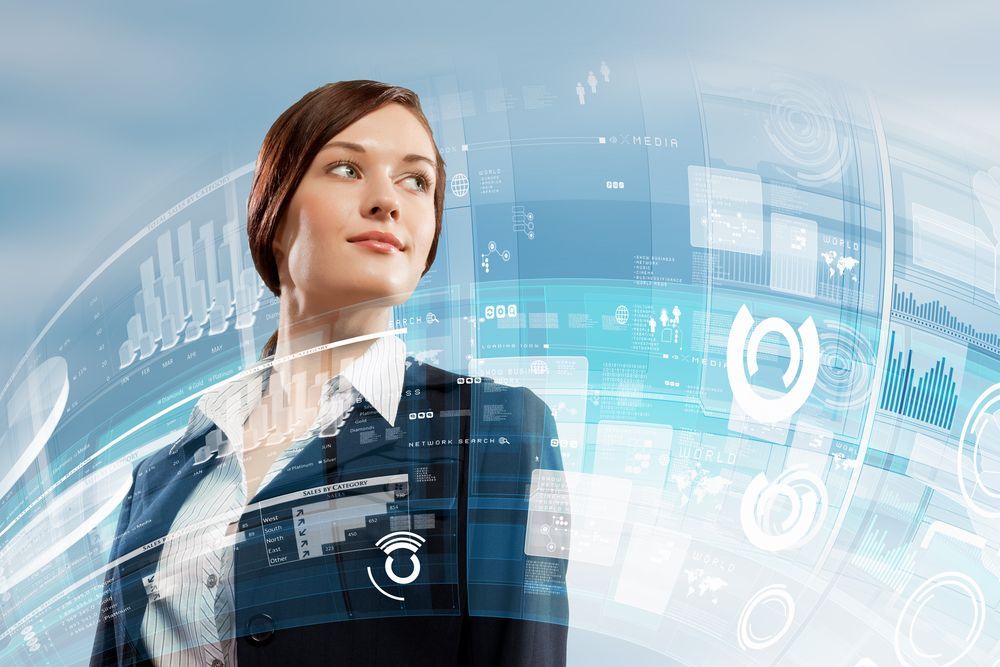 What are companies really looking for, when they hire? There is definitely a talent gap in the workplace, which companies of all sizes will attest to, in India.
That gap is more pronounced in the gender diversity space, where women on career breaks face many obstacles in restarting their careers, and companies have historically not always been so open to female candidates.
Over almost 4 years, JobsForHer has worked with 4500+ companies across India, helping them realise the benefits of hiring from the vast talent pool of women returnees in India.
We've gone beyond the realm of recruitment, offering mentorship and reskilling to women returnees finding their way back to the workplace. And we've worked with large companies, helping them to design dedicated returnee programmes to address the leaky talent pipeline.
But what about small and medium sized businesses? Hiring needs and goals are very different for organisations of different sizes. We find that they too are finding value in hiring from the talent pool of women returnees, although their goals aren't always to diversify their workplaces.
SMEs and start ups face their own challenges; they generally need good talent that can help to drive their business, and that's regardless of whether the candidate is male or female.
There are, however, small business owners who recognise the value of hiring women returnees, and have found great value in the candidates they have recruited through JobsForHer.
Alexie Seller, Co-Founder & CEO of Pollinate Energy, is one such business leader. When Alexie moved to India from Australia, she was surprised at the lack of diversity on her India team.
Pollinate Energy is a social enterprise based in India, Nepal and Australia that offers life changing products like solar lamps, solar fans, improved cooking stoves and water filters to poor communities. Alexie was puzzled at the lack of women on the team, particularly given the fact that four of their co-founders were women!
So she dove into the problem, and realised the sorts of unconscious biases that were impacting the company's hiring. Pollinate filled two senior positions in technology and accounting through JobsForHer, and they were amazed at the quality of the talent they found.
While the barriers that women returnees face, particularly in India, aren't new to us at JobsForHer, it is heartening to hear from a female business leader like Alexie that it was inconceivable to her that women should be penalised for taking a career break. It had never even occurred to her, to not interview a candidate because she had taken a break from her career.
Pollinate Energy is the perfect example of a trickle-down effect right from the top leadership.
Alexie put in place certain processes that would ensure a better gender balance at Pollinate's workplace, such as mandatorily having at least one female candidate in the final round interview for a position. She got her hiring team to specifically recruit from women-only job portals, like JobsForHer, and to specifically market their job-vacancies to be women-friendly.
Nanda Kishore Sethuraman, Director - Marketing, at iMoneyPlant, a startup in the space of financial advisory services, on the other hand, wasn't looking to diversify his team per se when he came to JobsForHer.
His recruiting requirement as a start up was a unique one. iMoneyPlant was looking to hire flexible, part time roles, particularly in sales and operations. Nanda was looking for candidates who were nimble, could get the work done at their own pace and still be able to meet his business objectives. And if the candidate was able to earn money from such work, it was a win-win for his business and the candidate.
iMoneyPlant hired a programme coordinator for their sales team and an operations manager, through JobsForHer. For roles like sales, Nanda rightly points out that some people do fantastically well while others only look at it as a stop gap in their careers.
So for an entrepreneur like Nanda, being on the ball with recruiting on a regular basis was absolutely essential, to keep his business going. And the talent pool of women returnees is always looking for flexible jobs that allow them to balance work and family commitments. Nanda successfully hired 13 women through JobsForHer on a part time / flexible arrangement, in line with his company's specific requirements.
"It's fairly straightforward. I've developed a model where it isn't required for me to get people full time – today it's easier to manage part time / flexible roles, to run my business. There will be a point of time when I'll need to maybe convert the current hires to full time – but I'm keeping my recruiting options open and JobsForHer met those needs."
Deeraj Shetty, Managing Director, Ethos Wealth Management heard about JobsForHer through word of mouth.
Deeraj is the perfect example of #HeForHer – his reason for hiring through JobsForHer was simply because he knew that women were better multitaskers than men. From when he moved back to India, he was clear in his mind that he was going to set up a business primarily run by women. Having grown up seeing his mother work and manage 20 other things on top of work, Deeraj is definitely a champion for women in the workplace.
In Deeraj's opinion, there are two kinds of mothers – one that's driven to climb the corporate ladder and the other that wants a comfortable, flexible work environment that allows them to balance her family commitments.
For the latter, things like attending parent teacher meetings are a priority and Deeraj completely understands and agrees with this. He himself prioritises being there for his children. So he understands that for some mothers, that is and always will be a priority and his company enables women to balance their priorities.
Ethos Wealth Management hired a junior research analyst for mutual funds, an operations head, and a financial planner through JobsForHer.
In his own words, Deeraj says that their company would not have survived had they not found and retained this talent, to this day.
For a business owner like Deeraj Shetty, more than technical knowledge and skill, it was attitude and character strengths that he looked for when interviewing shortlisted candidates.
Because technical knowledge and skill can be learned, but a good work attitude and ethic either exists or it doesn't – it can't be taught.
Does your business have the same outlook? If so, join us in celebrating gender diversity in the workplace, at the DivHERsity Awards 2019. Enter your business by taking this survey here.