DNA - The She Factor
Vinutha
in
In The News
|
22 Apr 2019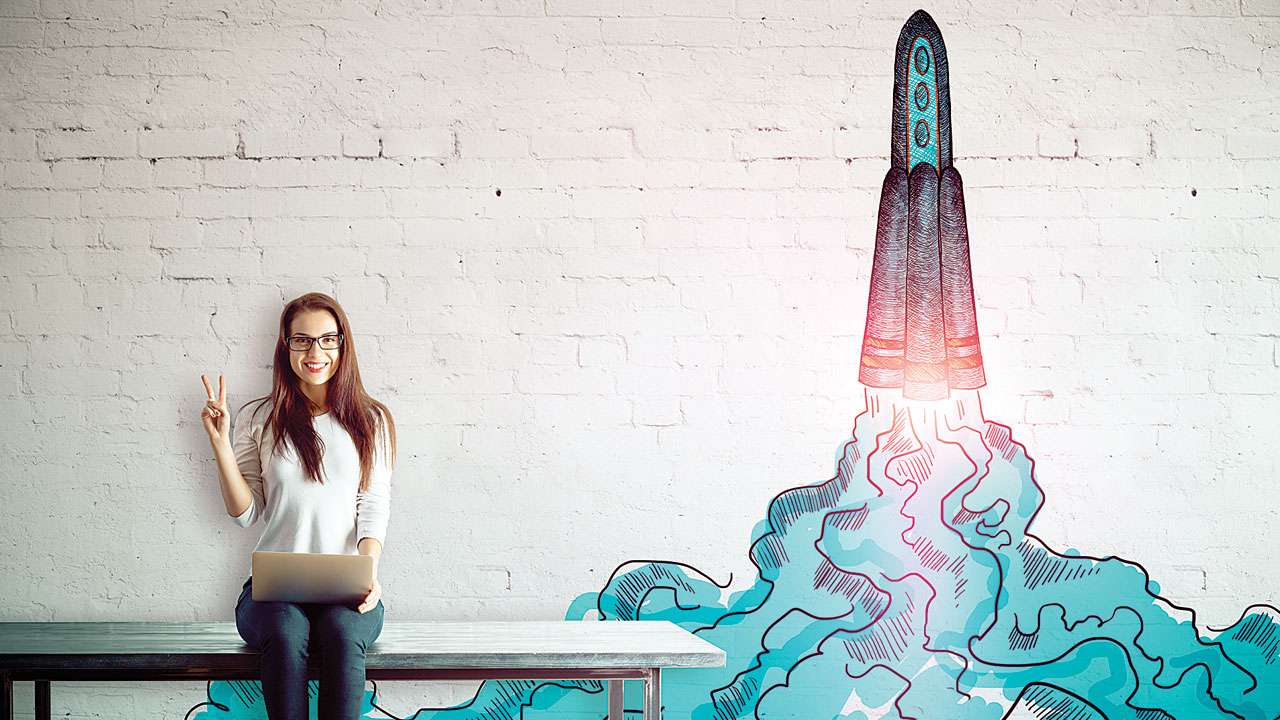 The She Factor
As per the Ministry of Statistics and Programme Implementation's Sixth Economic Census, women constitute only 14% of the total entrepreneurs in India, including in agriculture, the organised and unorganised sectors.
Being an entrepreneur is no easy task. It is all the more challenging if the entrepreneur is a woman who quit her cushy corporate job to pursue either a passion or an innovative business idea.
Ask Shivangi Nadkarni, who leveraged her 20+ years of experience in information security and risk management and in e-commerce and networking to start Arrka Consulting, which operates in the highly specialised domains of data privacy and information security.
"The biggest challenge is access to funds. Banks don't lend to entities that don't have traditional forms of collateral to offer. Angels and venture capital (VC) firms come in only when there is clarity of ideas. We wanted to experiment with new approaches and models, test them and fine-tune them. It is necessary to understand that not everyone is looking at the investor route from day one, nor are all ventures geared up for angels and VCs during the early stages. We overcame this funding challenge by bootstrapping through our savings and not drawing a salary for a long time,'' says Nadkarni.
Often, women-led ventures hardly manage to access funds. "The total amount of funding raised by entities having a woman founder or a co-founder between January and September last year comprised a mere 5.2% of the $9.14 billion that was raised in that period. It is important that investors acknowledge the commitment that women entrepreneurs have,'' says Ankita Jain, co-founder of GoPaisa, a start-up into cashbacks, coupons and deals.
Building credibility in the eyes of stakeholders, including customers, vendors, clients and investors is another challenge confronting women entrepreneurs. Says banker-turned entrepreneur Malika Sadani, founder and CEO, The Moms Co, a toxin-free personal care start-up catering to pre and post-natal care, "From having to convince manufacturers to suppliers that I was serious, and even getting the first set of recruits who would believe in my vision, the journey was challenging.''
"The third big challenge is managing the multiple legal and regulatory compliance requirements. We ended up stumbling along, 'discovering' what we needed to do, often at a cost," says Nadkarni.
Wharton graduate Neha Bagaria, founder and CEO, JobsForHer, a platform that helps women kick-start their careers post a break, says mentorship is crucial to mould the entrepreneurial talent. "Having a mentor can be extremely beneficial to get the support and advice needed to grow and build vast networks. Mentored women will learn to articulate their ambitions to promote and negotiate for themselves and will work towards understanding the gaps within their skills early on in their careers."
Bagaria says the Mentorship Board at JobsForHer provides multiple sources of expertise from over 500 mentors who are drawn from varied fields and are eager to point women in the right direction. "Mentors hold engaging webinars on topics like networking, negotiations, etc, which are interactive and help in career enhancement."
Women-led ventures have been exhibiting growth in high double-digits. Arrka Consulting and JobsForHer have both been growing at 100% year-on-year and the founders expect the momentum to continue going ahead. "We currently have over 5,000 companies posting job requirements, while our reskilling vertical has over 300 partners that provide services such as resume writing, interview and soft skills training, confidence building workshops and training in skills like IT and marketing," says Bagaria.
The Moms Co has been growing its business of personal care products for new mothers both online and through brick-n-mortar. "Our revenues continue to double every few months. Our customer base has grown from 10,000 a year ago to over two lakh at present, while we have kept expanding our product portfolio simultaneously," says Sadani. The venture has doubled its offline store presence to 11 stores across the National Capital Region and Bengaluru, with aims of reaching 150 stores in the near future.
The entrepreneurs are keen to explore the overseas markets for expansion. Nadkarni has plans to take Arrka to North America and Europe, besides making deeper forays into the small and medium enterprise (SME) segment. "The Moms Co products are already available in the US and Africa and this year we would look to deepen our presence in these markets while exploring a few more," adds Sadani.
FUND CRUNCH
5.2% – Share of women founders in $9.14 billion that was raised during January-September last year
e-commerce
India Business Report
Information Security
Venture Capital
start-up
Ankita Jain
Gopaisa
Women entrepreneurs
data privacy
Neha Bagaria
JobsForHer
Malika Sadani
The Moms Co
Sixth Economic Census
Shivangi Nadkarni
Arrka Consulting
Publication : DNA
Headline : The She Factor
Published Date : 04/02/2019
Link to the Article : Click here