Deccan Chronicle - Platforms Helping in the Resurgence for Women Professionals
Vinutha
in
In The News
|
17 Apr 2019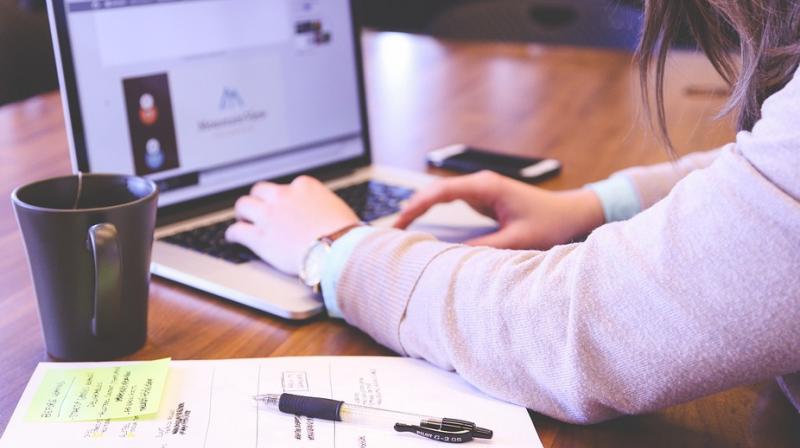 Platforms helping in the resurgence for women professionals
Thanks to a few platforms, a comeback in the career has become easy for the women.
In this fast pacing world, almost all women professionals are witnessing professional burnout due to their jumbling working schedules. Their hectic routines and nonstop engagement towards their work and home commitments often lead to the need of taking a break or sabbatical. Since the technology changes really fast, the skills get obsolete by the time a woman wants to get back to her career.
But thanks to a few platforms, a comeback in the career has become easy for the women. Here are some effective platforms that can help women professionals when coming back from a sabbatical.
Udacity - Udacity is a silicon valley based lifelong learning platform that co-creates courses with industry giants for the jobs of tomorrow. With a motto to impart lifelong learning across the globe, they have proven to be one of the best options for women professional when returning from a sabbatical. Their focused courses work on the skill gap of the professionals, returning from the career break and help them in re-skilling themselves as per the industry standards or demands in the current phase. Platforms like Udacity have provided women's an option of flexible learning where women can handhold her career and home issues simultaneously without missing out on any priority.
Linkedin- Linkedin is the world's most popular social networking platform dedicated to helping working professionals across the globe for their future endeavours. It is mainly used for professional networking and offers options like Resume Builder to help women professionals build efficient resume when coming from a long career break. To ensure a smooth transition back to work life the platform also guides you in explaining your sabbatical with authentic reasons giving an extra advantage to women professionals.
JobsforHer - JobsForHer, an organization that helps women restart their careers after a break. The online portal provides women with all the resources they need to get back into the workforce. Not only does it list over 3,500 jobs, but it also offers to return internships for women to try out jobs before they take them up. The portal also connects users with a network of veteran women professionals who coach them through webinars and mentoring sessions. Various similar organisations have opened shop to aid women.
WorkNhire.com - When a coming back from a Sabbatical, a mild freelance work can be a good option to start again for Women professionals. WorkNhire.com is an Indian freelance marketplace, offering a platform for businesses and freelancers to collaborate and grow. Women can add their websites on WorkNhire for a better result.
The working model is similar to other freelancing websites in India. You can join WorkNhire with sign up, fill out your profile, mention skills, and experience and start bidding on projects. All payments will be done in the INR and their escrow modal makes payment secure.
Sheroes: Sheroes is a women's community platform, offering support, resources, opportunities by Women and for Women. Their aim is to help enhance women's careers to success and give them this sort of support system to share and express problems, inspiring stories and get together as a community. The online career destination provides mentorship and guidance to women got its name as in She-heroes celebrating the heroism in every woman.
Publication : Deccan Chronicle
Headline: Platforms helping in the resurgence for women professionals
Published Date: 18/03/2019
Link to the article: Click here