Could China's secret superpower be the number of women in so-called men's jobs?
Priya Desai
in
Founder's Blog, Women-friendly Companies, Events
|
11 Sep 2018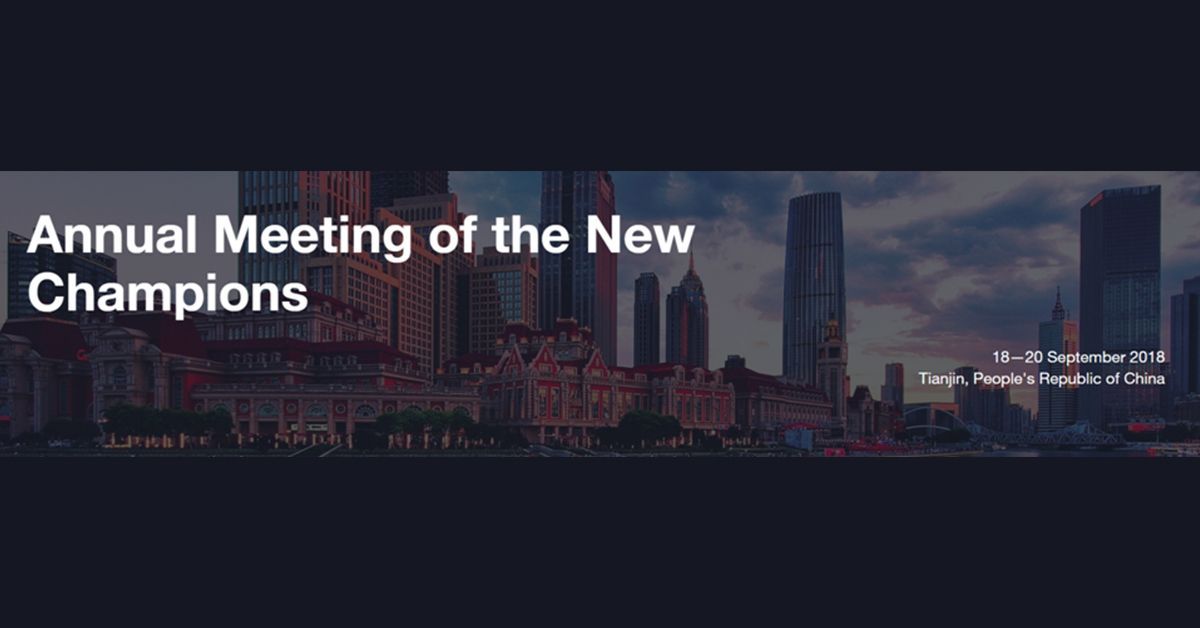 A little known fact about China, is that 73% of working age women are employed - one of the highest female employment rates in the world, even ahead of many developing countries.1
In 2014, Bain & Company conducted an in-depth study into gender parity in China, finding that women proved to be as qualified as men when they enter the workforce. It further found that both organisations and the government had a variety of support mechanisms and policies promoting gender diversity in the workplace.
The high participation of women in the workplace in China is partly due to the fact that childcare is relatively affordable in comparison to household income. China's social structure also enables women to work outside the home, because the extended family is an important support system for childcare - similar to how society is shaped traditionally in India and many Eastern cultures.
It's further buoyed by the fact that men in China demonstrate healthy attitudes towards women in the workplace - "69% agree or strongly agree that achieving gender parity should be a business imperative".2
The talent pipeline in China
While the Bain study shows that women who enter the workforce in China are equally qualified compared to their male counterparts, it's important to take a step back and look at the talent pipeline entering the workforce.
Studies show that, like in India, more women than men are entering university.3 But what specific streams of study are these women enrolling for, in comparison to men?
Stereotypes and perceptions around what kinds of jobs women are better suited for, kick in at an early age in China. At the I Have a Dream theme park in Beijing, for instance, children can test out dozens of possible careers - and even in this imaginary world, children and their parents are seen to stick to rigid gender stereotypes.
"The most popular attraction for girls is the chance to dress up as flight attendants. After dragging tiny suitcases onto a fake plane cabin, they learn to serve meals from a miniature trolley."
Boys, on the other hand tend to gravitate towards jobs like customs agents or security guards - in costumes complete with fake rifles and mini bullet-proof vests.4
Courses like mining, for instance, at the university level, admit only boys. The university itself justifies this by saying that China's labour law suggests that mining work is unsuitable for women, which is why girls are discouraged from applying for the course. Similarly tunnel and naval engineering, navigation and the police force are other professions considered unsuitable for women.
Against all odds
Despite these deeply ingrained societal stereotypes, China's female workforce participation rates defy all odds.
A report released by Grant Thornton International in March 2017 ahead of International Women's Day, entitled "Women in Business - New perspectives on risk and reward"5 stated that China remained above the global average, with 31% of senior roles held by women.
Rose Zhou, acting managing partner Shanghai, at Grant Thornton China, comments that the strong performance is partly a product of the one-child policy: "The first generation to emerge from this policy is now in its professional prime. As the only child in the family, these individuals have a responsibility to make something of their career – regardless of gender."6
Other research also shows how China has defeated all odds in staking a place in the top countries globally, to achieve gender diversity in the workplace. "Women are making significant progress in the workplace in China, even in some traditionally male-dominated areas", according to a report released by LinkedIn ahead of International Women's Day in 2017, which interviewed 25,000 employees of which a third were from Fortune 500 companies.7
The LinkedIn report went on to say that in the traditionally male-dominated sectors of science and technology in China, the number of women in senior posts increased by 18% from 2008. Organisations like international non-profit Save the Children has five out of six senior positions filled by women in its China office, even in emergency response and disaster management types of jobs which are traditionally male-dominated.8
"Women and children used to be regarded as those who needed help during emergency response, but now, more and more women are engaged in domestic and international emergency response," said Zhang Hongxia, program operations director at Save the Children.9
In 2011, women held 34% of senior management positions in China overall across sectors, an increase from 31% reported in 2009. Of the companies that employ women in senior managerial positions in China, 69% women in financial positions such as chief financial officer and finance director. The next most common jobs are human-resource director (43%), sales director (37%) and chief operating officer (23%), according to the research.10
Most Mothers in China are Working Mothers
And the icing on the cake, as far as we're concerned! 72% of Chinese mothers between 25 and 34 years of age with children under the age of six were employed in 2010.11 This is astounding, and is perhaps an indirectly positive result of China's famous one-child policy, which reduced the burden on mothers and enabled them to continue working even after having children.
India still has some way to go and could take a page or two from China's book, when it comes to gender diversity in the workplace. We could also learn a lot from China because there are many similarities between our cultures and societal structures.
JobsForHer strives to bring women back to work from career breaks, most often taken for marriage, motherhood and eldercare. We're working with companies of all sizes to achieve this goal. Does your organisation have what it takes? Visit www.jobsforher.com/employer today.
References:
Advancing Gender Parity in China: Solutions to Help Women's Ambitions Overcome the Obstacles By Jennifer Zeng and Michael Thorneman; November 26 2014
Advancing Gender Parity in China: Solutions to Help Women's Ambitions Overcome the Obstacles By Jennifer Zeng and Michael Thorneman; November 26 2014