Changing the Game, One Woman Restarter at a Time!
Neha Bagaria - Founder & CEO, JobsForHer
in
Back to Work, Founder's Blog, AccelHERate
|
18 Nov 2017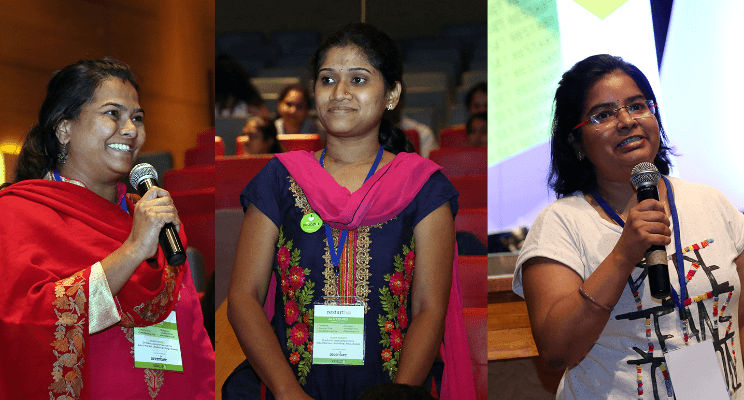 Consumer goods, FMCG, healthcare and knowledge/content management are all diverse fields of work that offer many opportunities for women restarters.
All of these industries are changing rapidly, and all of them are also being bolstered and powered by technology in some form or another. Every organisation is, in some way or another, a technology organisation in today's rapidly changing world.
Technology powers every business - whether FMCG, consumer goods, retail, healthcare or financial services - which means that job opportunities in technology abound, especially for restarters.
In today's day and age, it is important to be agile. Employees need to learn to adapt to fast changing situations and dynamics, to keep pace and stay ahead of the curve. From three hour online courses to full fledged post graduate management programmes, there are a wealth of options available for women restarters to equip themselves with the right skills.
Breaking Boundaries and Barriers
Restarting one's career after a break, does not necessarily have to be in the same field. Many women returnees today are pushing the envelope, exploring new avenues and opportunities completely different from their past work experience. Shifting between sectors, or changing domains is a new trend; many women see it as an opportunity to restart their careers on a new footing, in a new space, with a new learning curve and potential for growth.
Companies are also increasingly becoming more open to women restarters shifting domains, particularly when the reason behind changing paths is clear and logical. Women restarters should give companies a reason to hire them in a new role - this requires clarity of thought. It is important for restarters to ask themselves the question - how will the company benefit from hiring me in this new role, in which I have no prior experience?
Reskilling is key to gaining entry into a new field - aspiration and enthusiasm is not enough. And JobsForHer offers women restarters just that, with a range of courses, assessment tests and expert services!
Creating Impact and Adding Value
Organisations value good talent - and will go to any lengths to retain this talent. A woman that wants to take a break because of marriage or motherhood, will be given the space to take a sabbatical, if her work is valued by the organisation. Back in the days when diversity and inclusion weren't part of the discourse, Sheenam Ohrie - VP, Mobile & Search Engineering, Global IT, Dell - was given just this sort of opportunity.
It is also important to keep in mind that everything in today's fast paced world of work revolves around the customer, and user experience. Attracting and retaining customers is key to any business - it sometimes does a world of good to go back to basics and remember the fundamentals!
The Next Big Thing
The up and coming area that everyone wants a slice of, is big data and analytics. Platforms and technologies can be brought together rather than building from scratch, to power everything that we do, use, and interact with today. Big data and analytics requires people that can extract insights from data, and who have empathy.
And what woman restarter doesn't have empathy?
Are you looking to restart your career? Then sign up on JobsForHer today!
And if you're a company looking to hire women restarters, sign up at our Employer Zone here and write to kirthi@jobsforher.com to learn more about how we can help you!