A Sure Shot Way To Improve Your Bottom line In The New Financial Year
Neha Bagaria - Founder & CEO, JobsForHer
in
Back to Work, Founder's Blog
|
15 Nov 2017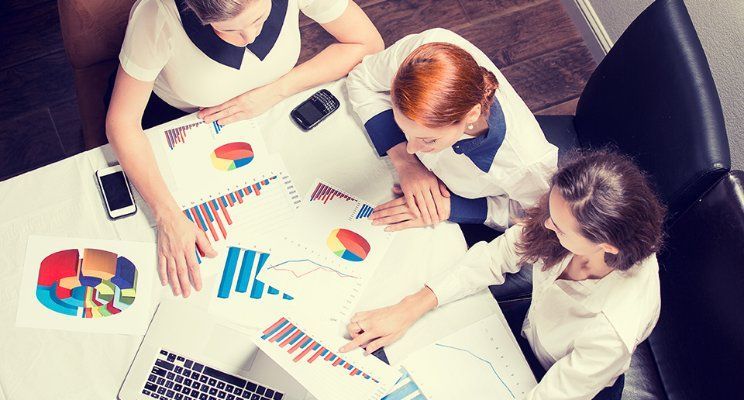 It's that time of year, when new possibilities are on the horizon. As a new financial year dawns, we offer a sure shot way for companies to improve their bottom line this year - by improving their diversity quotient.
Even better - there's a huge, untapped talent pool of experienced women, ready to restart their careers after a break. An astounding 50% of all working women in India stop working within 3 years, amounting to approximately 1.5 million Indian women who are going on a career-break every year. This is a talent pool that deserves to be noticed, and welcomed back to work when they are ready.
Companies in India are quickly realising the potential of this talent pool, and making great strides in welcoming them back into the fold. As the new financial year draws near, we hope that more companies are inspired by the success stories already out there, and jump onboard.
What Can Diversity Do For Your Business?
A diverse workforce with an inclusive work culture makes an organisation more innovative, agile, and attuned to the needs of customers. Overall productivity and employee satisfaction improve, which in turn improves the bottom line and revenue.
When organisations make diversity a part of their DNA, positive impacts are seen across the board. This is because when diversity is truly inculcated into an organisation's hiring processes and management policies, it reflects transparency, fairness and honesty. When an organisation strategically adopts diversity, these other values automatically become stronger and more visible, across the board.
In turn, this value-strengthening improves the perception of the organisation for all its stakeholders, from its customers and employees to its investors and management. When the brand is strengthened from the core of the organisation because of diversity, there is a qualitative impact on a company's bottom line - and that's something you can't put a number or a price on.
There is also now evidence that shows a direct link between diversity and financial performance. Another study examined the relationship between gender diversity and financial performance at the business-unit level, using more than 800 business units across two organisations from different industries. The study found that employee engagement and gender diversity independently predict financial performance at the business-unit level.
The basis for such findings is the notion that men and women bring different viewpoints, diverse market insights and a broader repertoire of skills for problem solving and innovation. The numbers are in, and they overwhelmingly validate the value of gender diversity for organisations. Women have proved themselves time and again, demonstrating loyalty, commitment, soft skills like punctuality, flexibility, and good communication; women handle negotiation different from their male counterparts, naturally seeking affinity, common ground and consensus. Women leaders have also been rated higher than their male counterparts in competency areas like "energizing," "designing and aligning," "outside orientation," and "tenacity".
Here are some numbers to prove that diversity is the way to go for businesses of all sizes and types, in India.
Top-performing companies have a higher representation of women on their leadership teams. Companies with higher numbers of women board directors outperformed those with less women board directors, on three financial measures:
Return on equity (53% higher)

Return on sales (42% higher), and

Return on invested capital (66% higher)
Women board directors directly impact the number of women hired in line positions and middle management roles within the company, thus directly impacting the company's diversity quotient.
Mixed-gender teams led to higher performance.
Teams with an equal mix of men and women outperformed male-dominated teams in profits and sales. Performance peaked when a team had about 55% women.
Women outperformed men on 12 of 16 measures of outstanding leadership competencies and scored the same as men in the other four.
While women outscored men on "nurturing" competencies such as relationship building and developing others, women outscored men most significantly on "takes initiative," "practices self development," "displays high integrity and honesty," and "drives for results".
A better diversity ratio is linked to lower attrition.
These global case studies are proof that corporate India can also benefit exponentially from hiring women at all levels. In India, several companies are adding to the mix and hiring women in key roles to improve their bottom line.
How Can Your Company Get On Board?
JobsForHer is the ideal partner for companies looking to diversify their workforces. We can help you design returnee programmes tailored to your HR needs and core business, and advise you on training needs for your existing employees, to sensitise them on unconscious biases towards female employees when they reach a certain age and level.
And of course JobsForher can help you hire from this talent pool, as the only jobs portal in India dedicated to helping women return to work from a career break.
We also organise webinars and expert chats, and advise companies on how to ease women returnees back to work with retraining and reskilling programmes, volunteer roles and internships.
Our flagship Diversity Drives have seen huge success with companies like Genpact, Mindtree, CITI and Target, to name a few. Through these initiatives, we promote hot jobs to our talent pool of qualified and experienced women, and help companies fill vacancies through our portal. JobsForHer helps bridge the gap between women who want to go to work, and companies that want to open their doors to this amazing talent pool.
So sign up with JobsForHer to start hiring women returnees today! You can also write to kirthi@jobsforher.com to learn more about all we have to offer, to companies of all sizes.