7 Key Strategies for Retaining Your Female Talent
Vinutha
in
Talent Management
|
02 May 2019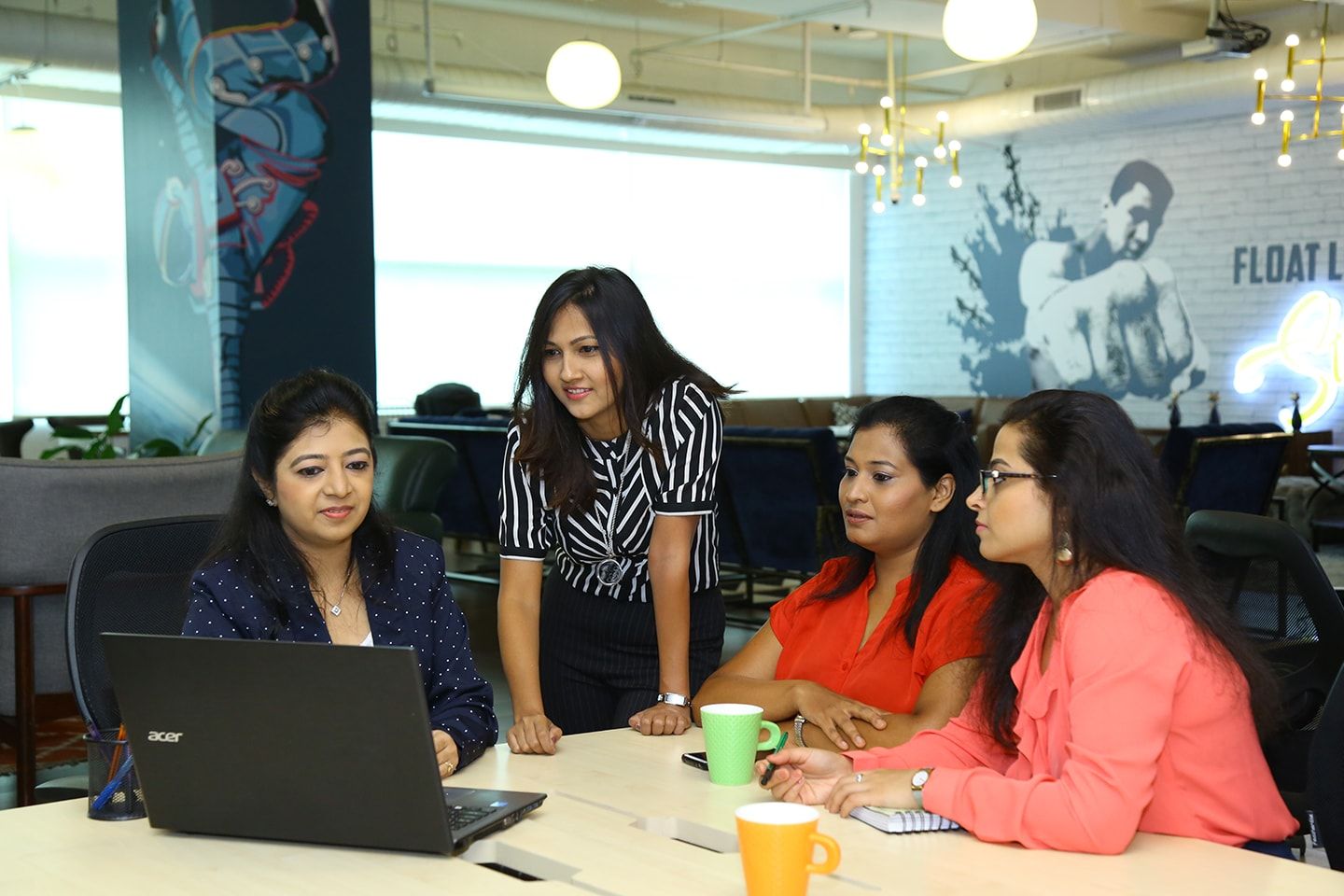 While fixing the hiring gap for women is crucial, we also need to think of how to keep this talent pool engaged, challenged, and satisfied.
Retaining women in the long term is challenging.
There are several steps companies can take to attract and retain female talent. Here are 7 that we've hammered down to be the most essential.
1.Flexibility
Flexible work time is the single most motivating factor for women employees, particularly young mothers, to keep working.
In India, childcare can be very expensive and difficult to sustain, and yet, mothers still happen to shoulder the lion's share of responsibilities when it comes to childcare. Indian companies need to understand this and accordingly design flexi-time and work-from-home policies in such a way that as long as the employee is performing and meeting targets and deadlines, it doesn't matter when, where or how they work. This enables qualified & experienced women to work on their own terms while managing their personal lives alongside.
In order to truly achieve this, the daily workload needs to be templated so that employees are not shackled to 8-hour work shifts, 5 days a week. Furthermore, converting time-based work to output-based work is much more valuable, both to the company and the employee.
2.Family-Friendly Policies
There is an urgent need to go beyond maternity leave and bring fathers into the fold too. This is where corporate India can play a big role in changing the status quo.
As a society, we have to realize that familial responsibilities are not limited to just women, but to men as well. When fathers start to share household responsibilities, companies will recognize that they need to be given time off to do so without prejudice or judgement; only then will women stop being the target of unconscious biases and benevolent sexism at work.
Thus, rather than focusing on offering women extended maternity leave, companies need to consider offering longer periods of paternity leave to really get to the root of the problem. These days, some companies have started to offer extended or equal amount of paternity leave, paving the way for equal opportunities for all, and in the process, eliminating gender biases towards women.
3.Equal Opportunity & Equal Pay
Organizations opening their doors to women by designing retraining programmes should also put salary brackets in place that are applicable to both male and female employees. Sadly, we still live in a time where women have to fight to get equal pay for equal work.
It is important to realize that just because women have taken a break from work does not mean that they have gone back to square one in their career. Taking care of the house or raising children is no less challenging than working, and companies need to appreciate this. They should recognize that women should not be penalized for their break, particularly when it comes to pay.
4.Childcare Support
JobsForHer conducted an online survey on the challenges faced by women while entering the workforce and 38% of them cited childcare as their biggest hurdle to restarting or rising in their careers.
Being a working mom can be extremely challenging. It takes a lot of planning and support to manage a career and a home. There is a need for an ecosystem which caters to these concerns. Women consider financial support for childcare to be important while considering their careers.
5.Mentoring
Usually, women lose confidence, connectivity, and their key skills when they take a career break, so the support and encouragement mentors offer is a huge confidence-builder for them.
Women need that someone to guide them and give them a little push back up the ladder.
Mentors can point women returnees in the right direction to meet the many challenges they face during their break. Quality mentoring greatly enhances chances for success whether women are looking at starting, restarting or rising in their careers.
There are a host of online webinars and expert chats where mentors share their expertise on any particular subject. They address questions and provide essential pointers on trends in the current workforce. Mentors can identify and help with job-search strategies by identifying and developing their mentees' key competitive advantages.
6.Reskilling
34% of women returnees on our survey saw reskilling as a necessity for their career restart, progression, and job-role changes. There is a need to reskill these women and make them part of the workforce. Today, women are more confident and ambitious than ever about returning to the workforce, but employers still need to work harder to address the existing challenges in the workplace for women to professionally scale new heights.
7.Transparent Performance Review Systems
It is important to set expectations for different roles before people are hired. This allows for evaluation of the employee's performance against the roles and responsibilities laid out at the time of hiring.
Performance for male and female employees needs to be treated the same - "it is commonly seen that most organizations promote men on potential and women only on measurable and proven performance. Check your talent management systems and do away with such biases". This may also require some amount of sensitization of frontline managers and HR executives.
All of these measures will indeed go a long way in retaining female talent across the board.
Connect with us HERE if you have any queries on retaining women or write to us at: simran@jobsforher.com
References: