About us
Societe Generale Global Solution Centre (SG GSC) is a fully owned subsidiary of the European banking major, Societe Generale . SGGSC has over 15 years of experience in sustainable delivery across information technology and banking operations. We are an employee focused organization, known for the extensive opportunities we provide for career progression and development.We are committed to creating a diverse environment and are proud to be an equal opportunity employer. All qualified applicants receive consideration for employment without regard to race, color, religion, gender, gender identity or expression, sexual orientation, national origin, genetics, disability, age, or veteran status.
Culture
Values :
Team spirit:
In our changing world, our clients want a bank that is a responsible, trustworthy and an agile partner. As a team, we meet their needs with our service-minded approach enhanced by the diverse expertise and knowledge that we possess. We believe in being a relationship-focused bank and working with our clients in the same the way that we work with one another: by listening, building together, valuing contributions and being united in both our successes and our difficulties. Our motto, 'Building team spirit together', is the driving force behind all our actions. Ours is a collaborative culture where individuals work together to meet collective goals. We believe in sharing the inspiring stories of superior performers and rewarding their efforts.

Innovation:
We walk the path of innovation with a constant focus on creating solutions that set us apart from our competitors. At SG GSC, innovation involves everyone. We foster an exchange of ideas to make transformative business impact and recognise individuals who help us on this journey. This forms the basis of our entrepreneurial culture. We strive to constantly improve our customers' experience by working together to adapt our solutions, practices and relationships to tomorrow's requirements, by leveraging technological innovation. True to our entrepreneurial spirit, we are changing our ways of working by promoting sharing, experimentation and out-of-the-box thinking.

Responsibility:
At the heart of our corporate culture is our strong sense of ethics. As bankers, we contribute to the economic, social and sustainable environmental development of the economies in which we operate. Our responsibility and ethical code involve rapidly satisfying our clients' needs while preserving the long-term interest of all stakeholders and strictly complying with the rules of our profession. Our responsibility can also be seen in our courage to be accountable for our actions and decisions and to express our opinions openly. It means attaching as much importance to the way we achieve results as we do to the results themselves.

Commitment:
We pledge our commitment to maintaining high standards in our business activities. Our commitment arises from the continued satisfaction of our clients and the pride we have in our profession and our Group. Together, we strive every day to make a difference that contributes to the success of our clients and that of ours. We are equally committed to keeping our employees smiling and being the employer of choice for prospective employees. We promote involvement and professional accomplishment for all. We nurture relationships based on trust and mutual respect, both inside and outside the bank.

Women friendly policies
Child-care Facilities

DAY CARE : Extend support to regular, full-time women employees who wish to pursue their career post maternity whilst nursing their child and provide maternal care during the infancy of the child.
Maternity Leave

FEMINA POLICY : This allowance is provided to women employees from the onset of the seventh month of pregnancy, to ease their daily commute to work.
Flexi Option

FLEXIBLE WORK ENVIRONMENT : SG GSC recognises that flexible working arrangements support staff to achieve their personal and career goals while enabling high performance and hence is committed to creating a work environment that allows people to achieve the same while ensuring the needs of the team and business are met.
Amenities for Women

VOLUNTARY LEAVE BEQUEST PROGRAM : Voluntary Leave Bequest (VLB) Program is a paid leave sharing plan that provides an employee with additional paid time off through leave donation. The program is intended to support individuals who are faced with medical emergencies or serious health conditions (self & family**) that require them to take time off from work beyond their eligible paid leave entitlements.
Industry
IT-Software/Software Services
Testimonials
I joined SGGSC 5 years back as an experienced Management graduate. I am still in awe with the level of flexibility and opportunities this company offers to apply my ideas at work. I've grown with the company and have enjoyed focused career development . The work environment is fun and positive and very engaging with the numerous internal events!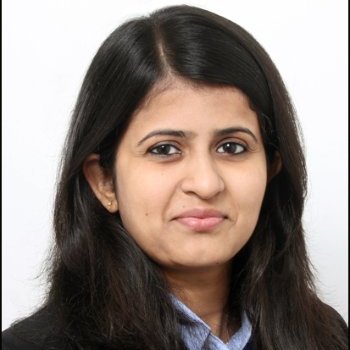 Prathibha Ramachandran
It has been an exhilarating 12-year journey with SGGSC .I joined as a Business Analyst and now head the IB Deal Processing technology unit. Here, I experience a culture that rewards both individual and collective performance. If you are committed, smart thinking,passionate and .... team spirited, SGGSC will find ways to offer you exciting work
Ranjeet Santhakumar
Videos
Innovation at Societe Generale Global Solution Sentre (SG GSC)
Veronique Sani, CEO, Societe Generale Golbale Solution Centre, talks about how innovation is part of GSC's DNA.
Leadership testimonial: Padma-Kiran Rao
At SG GSC, bright individuals are trained to be future leaders.
SG GSC Employee Testimonial | Maitri Chawra
In this video, Maitri Chawra, a Computer Science graduate who joined SG GSC recently talks about her experience so far.
Offices
Bangalore / Bengaluru
Headquarters
location_on
Societe Generale Global Solution Centre Pvt. Ltd,
10th Floor Voyager Building, ITPB, Whitefield Road, , Bengaluru, Karnataka