ZenParent Wants to HIRE Career-Break Women in Bangalore this Women's Day!
Neha
in
Women-friendly Companies
|
25 Feb 2016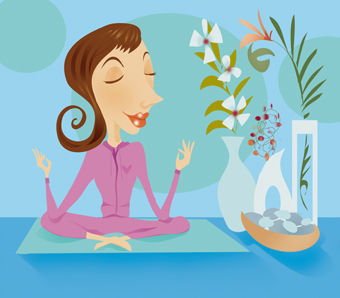 ZenParent is the fastest growing online media parenting community, being the site of choice for 12,00,000 mothers in the last six months. They provide parents with expert, curated, timely, and personalized content, which makes for an engaged parenting community.
It is an amazing place to work for mothers returning to the work-force primarily because they get to share a slice of their lives as parents. Mothers bring their unique experiences and perspectives as parents, which is invaluable.
ZenParent employees get to work with an amazing group of high energy folks, which is always a bonus. There is flexibility in terms of timings too, as ZenParent well understands the constraints that come with mommy-territory!
They are on the hunt for content-writers to add to their team and they want to hire women on a career-break! As a content writer at ZenParent, you can expect:
? To write across topics – from parenting to brands – and be able to handle fairly large volumes of writing within deadlines, when required,
? To constantly bring fresh ideas to the table because ideation is a large part of this job,
? To have ideas for social media promotion of the stories you write as well as stories of others,
? To work with a small, exciting team that has strong opinions but works in unison
ZenParent is throwing open its doors to career-break women in BANGALORE this March to assess them for content-writing positions within their organization.
Register with ZenParent HERE
Deadline to Register: Thursday, March 10th, 2016
If you're looking to start your career, or for new and exciting roles to showcase the skills you've gained along your professional and personal journey, you can find them at www.JobsForHer.com. Create your profile, upload your resume and start job-hunting today!
(Shortlisted candidates will be directly contacted by ZenParent)