Your Network Is Your Net Worth - How Shweta Siddha Deshmukh Unlocked Her Second Career
Kaajal Ahuja
in
Restarter Stories
|
09 Jun 2017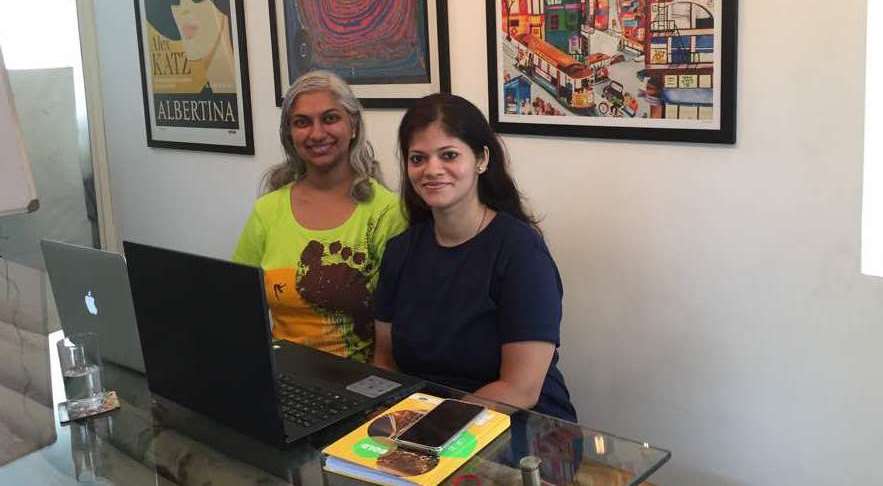 ''Your career break is the perfect time to explore and upgrade yourself. Read books, which leverage your thinking. Network as much as you can, and reach out to people who will help you identify the right opportunities. Decide on what you want to pursue, set priorities, and stay focused. In time, your opportunity will find you. But until then, take care of your health and have fun while you're at it!''
Shweta Siddha Deshmukh – JFH Ambassador and recent Restarter with Prafull Oorja as an Office Manager - has this to say to all our aspiring women restarters.
Shweta's break gave her the time she needed to reflect upon her interests. It also taught her to be patient and stay organized. And now, as she sets out to achieve new highs, she is confident that she has her priorities in place.
| Prioritise YOUR second career with JobsForHer by signing up with us NOW.
Her family too is happier now, as they always wanted to see her pursue a career. And when you are happy, everyone around you is happy. Shweta also hopes that somewhere, in whatever little way possible, her story will give hope and inspiration to her fellow second career women out there.
And her restart is only yet another successful outcome of networking. Read on to know how…
Hi Shweta! Many congratulations on this new start! Tell us, how long have you been an ambassador with us?
Thank you, Kaajal! I'm so excited and nervous at the same time! It is now close to 7 months since I have been a part of the JFH Ambassador Tribe.
How has being an ambassador with us helped you?
Oh, in so many ways!
It connected me with many like-minded and talented women who were also keen on returning to work. I attended last year's mentoring roadshow by JFH, and also a couple of the coffee meets, where I was elated to meet with so many of the ambassadors and members of the JobsForHer Team.
Interacting with the mentors and these energetic ambassadors gave me such a confidence in my quest for the right opportunity to restart. I have witnessed the efforts that the JobsForHer team puts in to keep us hopeful, always.
Even the webinars hosted by leaders from the industry have definitely equipped me with a stronger know-how. I mean, just imagine, it's a priceless opportunity - to interact directly with these experts and have your roadblocks addressed, or to hear all about the latest trends of the industry!
| Sign up HERE to become a JobsForHer Ambassador, and gain access to curated and exceptional Career Resources.
The ambassador network is a powerful association. From career development to resume writing to specific technologies – we have access to everything.
We interact on a regular basis, sharing experiences, the latest happenings, and job requirements; and through such action, we have seen many women getting back to work from this forum!
The positive association and sharing a common goal works wonders here!
Absolutely Shweta, I couldn't agree more! Tell our readers of how you chanced upon this role?
Sowmya Ayyar, one of the ambassadors on the group, and the Founder at Prafull Oorja, posted the job profile across our network and I was interested in the position. I sent in my resume, had an interview with her, and was offered the position! As simple as that! But, it also worked out so well because we could trust each other easily, being part of a common platform.
And the power of networking resurfaces!
Going back in time, what led to your career break? And what led to your return?
I took a break to look after my baby, as I was not prepared to work full-time since I wanted to spend time with him.
So, I began looking for flexible work from home opportunities to start. But it was a challenge to find such work. I also wanted to reskill at the same time. And, I was open to exploring other areas of my interest, so I took an online course in Writing. I attended career development events and connected with many accomplished working women who were either running their own businesses or looking to get back to work.
| Surfacing the Power of Networking - Nilima Goyal's Restart Path
One of them offered me the opportunity to publish my first few articles on her website, which I gladly did. Over a period of time, I got work-from-home writing assignments with various companies. I worked on virtual assistance with Ivy Course and on business development with Speakers MIC. I would like to mention here that I connected with some of these clients through the women I had networked with earlier on!
Gradually, I went on to learn and work in the area of network marketing.
And before I knew it, my break (from a full-time job) had extended to four and a half years!
But never have I regretted stepping away because I always knew that I would return, no matter what.
And here I am today!
I wish to use this platform to thank all the people who were a part of my restart journey, especially the women who inspired me at JobsForHer and their unparalleled Ambassador network.
The JobsForHer Ambassadors are a network of highly motivated women who have varied work experience and have taken a career break owing to personal reasons. Our Ambassadors are our brand propagators, who share our vision and are determined to restart their career while helping other women start, restart and rise.

If you were inspired by Shweta's attitude and resolve to stay the course of a career, listen to her endorse it in this video!

And then, come find your calling with JobsForHer. Sign up with US and choose from a variety of flexible job roles with over 2200+ companies.
About Shweta: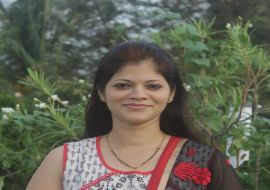 A Computer Science Engineer from Shivaji University, I've previously worked with Mphasis as a software engineer. Married, and a mother to a five and a half-year-old, I'm always aiming to achieve the best possible work-life balance. I am a trained classical dancer and enjoy reading, writing and travelling.
Sticking to a good nutrition and fitness plan has always been part of my agenda. My recent areas of interest are environmental conservation and sustainable development.
About the Writer:
Kaajal Ahuja is a commerce graduate, who worked in the field of Customer Support first at HDFC Bank, and then at Dell International. During her 11-year career break, she spent four years volunteering as a Teacher at a government-run educational institution and also ran her own enterprise – 'Hey Gorgeous' – alongside, for 8 years. It was during her break that she discovered her love for writing, and is now back, working part-time as a Senior Content Writer at JobsForHer. She is married and is an upbeat mommy to a 13-year-old.