YOU Decide when to Restart Your Career. Not Them.
Ujwala Thirumurthy
in
Back to Work, Weekend Reads
|
06 Oct 2017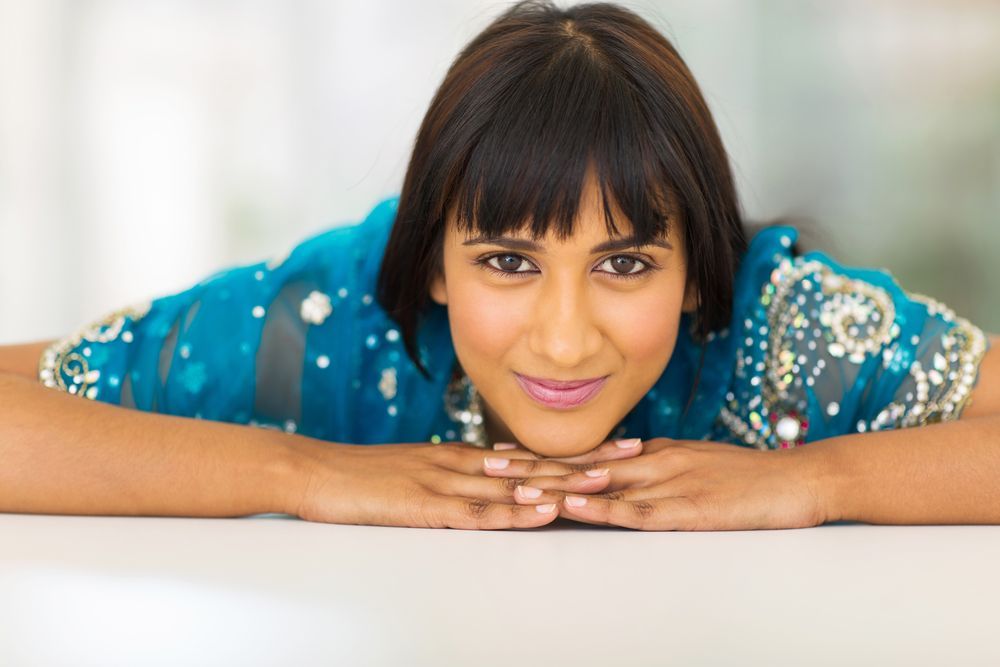 "When people are skeptical about you, take it as a challenge and prove them wrong."
- Arati Variar, on one of her most important lessons, learned at the RestartHer event held last month.
After the resounding success of India's biggest conference and career fair for women returning to work, I asked a few participants their key takeaways from the day, and the responses I got were uplifting.
I decided to take a walk in the park to get my head around writing a blog on these lessons learned when I overheard a conversation between two seemingly close friends. (I didn't WANT to, they just happened to be talking loud enough).
"So, how are you managing these days?"
"It's all fine, my daughter goes to daycare."
"Why! You're at home, anyway".
"No, I've started working, again!"
"Oh, this is a hasty decision. You might regret it later".
At this point, I decided to walk away, fearing they might accuse me of eavesdropping. But, I learned a meaningful lesson from that conversation.
No one can tell you when you're ready to get back to work except YOU. And that's when Arati's statement made sense.
Join an amazing talent pool of women who are breaking the rules and getting back to work. SIGN UP HERE!
Your life as a woman is going to be filled with challenges. You will have skeptics telling you that you are not capable, you are not good enough; they will take you on guilt trips and make you feel sick to the stomach.
Here's what YOU do.
Get back up. Do it. Shock them. All it takes is a little discipline and confidence on your part.
And this is HOW you do it:
1) Visualize your Goals
First, SET a goal.
A goal, however small gives you purpose and direction. Run the rat race like a cat. Be different. Let your goal set you apart from the rest. Then, see it happen. Visualizing your goal can make working towards it easier AND enjoyable.
Yes, your neighbor might think it is a ridiculous idea that you want to restart your career, but hey, your neighbor is not living your life, and they don't know your story.
Don't let hurdles stop you. Slow progress is still progress.
2) Understand the Obstacles
If you expect smooth-sailing ALL through, you're just being foolish. You cannot avoid obstacles, but you can prepare to face them. Understand them, find a practical approach, and then see them disappear.
For instance: If your goal is to start working (again) in 5 months, your obstacle could be disconcerting managers who don't want to hire women returning to work after a break.
So, what do you do?
Reinvent your CV. Highlight skills you have gained during the period and how they will be beneficial to the role you have applied for. An impressive profile is half the battle won.
Read our Restarter Stories right HERE to tap into that inspiration to go after what you really want.
3) Create a Positive Mental Picture
As dull and redundant as this may sound, it is essential to reach that goal. By not giving in to external pressure, you are creating a peaceful setting for your mind to function. Paint a positive picture of life AFTER you have reached that goal.
It is hard to believe anything else once you have visualized where you want to be and how you want to get there. No room for self-doubt, ever.
4) Embrace the Challenge
Rise up to it. There is no other way out. Keep your head above the water. You may have to dunk a few times, but ALWAYS rise up. We don't grow when things are easy. We grow when we overcome challenges.
For instance: If you did NOT take that big decision to quit your job for whatever reason, then you wouldn't have come this far, you wouldn't have learned important life lessons that are now your guide to a better future. So, take that risk; apply for that job. If you don't get it, there is ALWAYS another one.
If you need additional qualifications to get that job you really want, then sign up for courses, get certified, and apply for the role, again! Don't be afraid to try.
SIGN UP for our Reskilling courses designed to give you the edge you need when you're getting back to work!
5) Stay on Track
NEVER, NEVER, NEVER GIVE UP. Put on your blinkers. Don't lose sight of your goal. Work hard till you get there! If you find something trying to pull you away, come right back and stay on track. It takes time, patience, and perseverance.
For instance: If you want to get back to work after 6 years, you must be accordingly prepared. Sign up for courses, network and keep up-to-date with industry trends.
Don't think about what can happen in a month. Don't think about what can happen in a year. Just focus on the 24 hours in front of you and do what you can to get closer to where you want to be.
So, now that you know HOW to shut the critics up, what are you waiting for? When you decide to restart your career after a break, make sure it is a decision that you stick by.
"When you know what you want, and you want it bad enough, you'll find a way to get it."
Jim Rohn, American entrepreneur, Author and motivational speaker
No matter when you decide to start or restart your career, make sure you're prepared and confident to go after what you really want. SIGN UP HERE to be part of a growing talent pool of women who are looking to start, restart and rise in their careers. With over 2000 companies on our portal, we're sure you will find a job that suits your needs!