Wunder Woman - It's NOT just a Workshop. It's an Experience.
Ujwala
in
Career Development
|
20 Aug 2018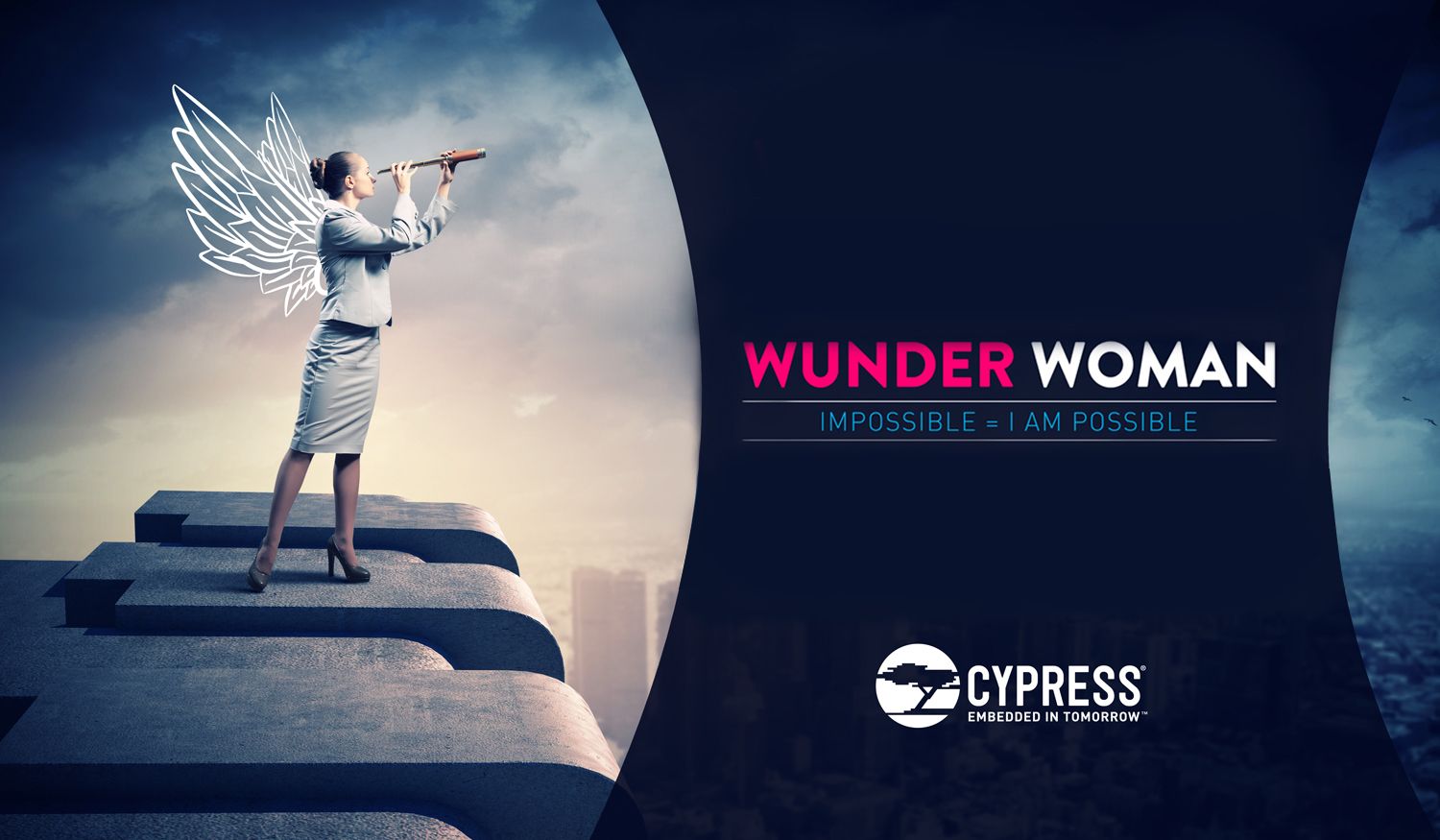 Before we give you a sneak peek into one of our awe-inspiring workshops lined up at RestartHer 2018, we want to take a moment to say, THANK YOU…
- THANK YOU for doing all that you do, unconditionally.
- THANK YOU for being YOU.
We will be thrilled to have you with us at RestartHer, India's biggest conference and career fair for women returnees, because we know you're worth it.
Register HERE for RestartHer 2018
Wunder Woman
'Wunder Woman' is an exclusive workshop designed to guide you through the process of confidence-building, and staying positively motivated to bring out that hidden 'wunder' woman in you, to help you realize your true potential, particularly when you're restarting your career after a hiatus.
The Coach
Guiding you through this workshop is our JobsForHer Mentor Venki Sundaresan, Country Head & Senior Director, Cypress Semiconductor.
Workshop Takeaways
How to stay grounded and positive despite the constant pressure that comes with each role that a woman plays.
How to deal with negative situations and make a positive comeback.
How to deal with the dilemma of being compared to a peer who has moved on in their career path.
How to find and focus on your inner strength to just keep moving forward.
How to channel your thoughts and actions towards your goal – a fantastic second career.
Workshop Synopsis
As a woman, you juggle many complex roles– daughter, wife, daughter-in-law, mother, chef, homemaker, and a professional. And despite the pressures that each of these roles come with, YOU have never stopped working.
You have given yourself up for your family's needs. You moved away from your professional life when you got married when you moved cities/countries as a trailing spouse. You took a pause in your career when you became a mother. You decided on a career break to care for the ailing members in your family. You have never buckled under pressure because you've always come out stronger with each challenge. You have shown the world your ability to think outside the box, to provide a different point of view to a crucial problem.
But, you are subject to criticism, bias, and gender stereotyping because you're a woman, because you took a career break, and because you have lost that confidence that was once your identity.
It's time you became more self-aware and focus on what you need to do for YOURSELF - personally, and professionally.
It's time you recalled all those skills you learnt on your career break, and bring them to the restart table – from time management, event planning, organization, crisis management and the works.
The Way Forward
Reskilling - The perfect start to your career restart is to identify the key areas in which to reskill and keep updated with current trends. Your peers may have moved on to higher positions, but it's up to you to rise up to the challenge and make slow but steady moves into your second career.
Accept What is and Work for What Will Be - If you're returning to work after a break, you need to focus on YOU. HOW you will be accepted into the workforce depends on how you much you're willing to do to get there. Your patience, resilience, and perseverance will eventually pay off. The key is to keep going.
Don't let societal pressures or a debilitating guilty conscience truncate a potentially successful career, don't let them stand in the way of achieving your full potential.
A strong support system can work wonders in propelling your second career. We don't need an EGO, we need a support system to change that into "W(e )go".
Impossible = I Am Possible
Your dreams and your passion are your true identity. Work hard for them. Don't lose sight of your goal. Today is what you have.
So, come, be part of this inspiring workshop and get to know yourself better, because that is what truly matters – YOU!