Work from home: 6 women who are living their dream in unusual jobs
Namrata Harish
in
Back to Work, Restarter Stories, Career Development, Expert Advice, Working Women
|
03 Jun 2019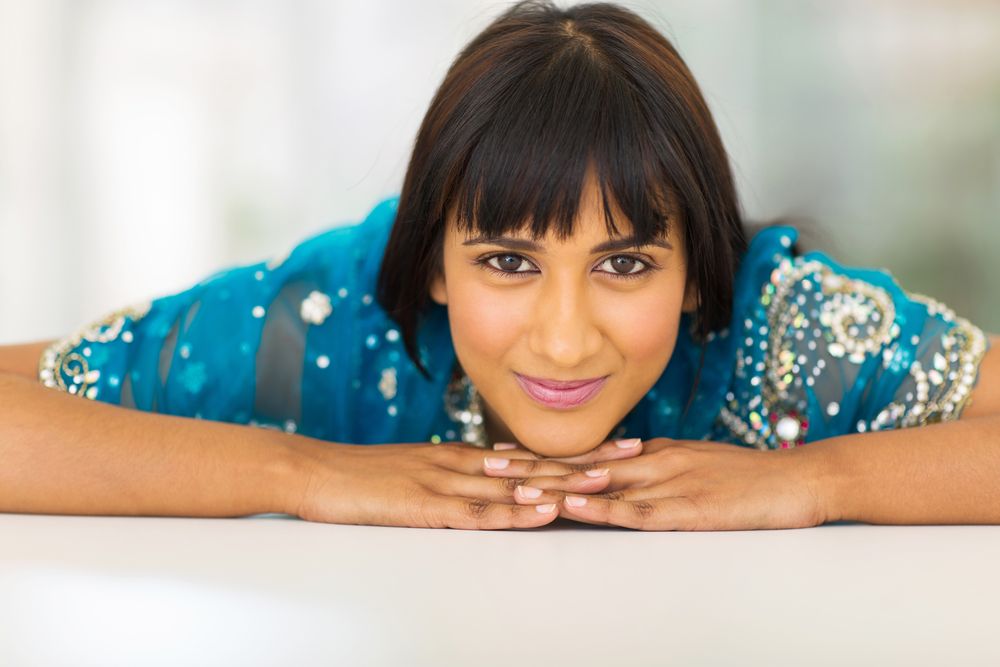 Working from home need not only mean transferring your office workload to your home, or taking up robotic jobs that you don't have an interest in.

Unique and unusual jobs often go unnoticed when women contemplate taking up flexible options to work from home.
Don't underestimate the potential of a career break to bringing you closer to your dream.
JobsForHer speaks to 6 exceptional women across the globe, who have dared to take the plunge and invest in their passion.
Anjana Thomas, Event planner
Event planning might feature on Forbes' list of Most Stressful Jobs, but that hasn't stopped Anjana Thomas from organising the most whimsical parties for children.
"Around 9 years ago, I was thinking about throwing a party for my son's 1st birthday. I wanted it to look like it was out of the pages of the books I grew up reading: full of wonder, whimsy and amazement. That was when the seed for my business was planted," says Anjana.
She built her business through recommendations from friends and family. "Over time, persistence and hard work paid off and we were a full-fledged event planning company," she says.
While event planning is known for its creative aspect, it also involves people management, a strong financial skill set and having a supportive family unit — making it quite a stressful business.
"You need your family to understand why you're always away on weekends, clocking long hours and pushing impossible deadlines. But at the end of it all, the feeling of seeing your vision come to reality is incomparable.
"The key is to be someone who can effortlessly multitask and think on your feet, as there will be a lot of that and a lot of fires to put out barefooted," she says.
Anjana runs The Whole Nine Yards
Laura Koelzer, Travel agent
Entrepreneur Laura Koelzer took on the high-profile world of travel and tourism by starting a concierge planning service from her own home.
"I have always loved planning trips — it's my favourite hobby! I get excited about every little detail. I took my love of travel and my love for planning and details, and turned it into a career," says Laura.
Being a travel planner requires not just a love for travel, but also an eye for detail, a knack for anticipating the travellers' needs and co-ordinating with a worldwide network.
Beginners will need to be certified by a global agency to set up a reliable business.
"The biggest surprise I had with travel planning is how much time is spent in marketing. It's so much more than just travel planning," she states.
If you love talking to people and understanding what they really want from their journey, then this job is for you.
"You need to set yourself apart and let people know how your planning services can help them. Excellent customer service is key," says Laura.
Laura runs Huguenot Travel
Dhivya Subramanian, Food stylist
Food styling is a relatively lesser-known field, but it requires your most creative efforts.
Dhivya works a full-time job in Toronto, but enjoys styling food in her free time.
"I was always fascinated by it and styling food made cooking more fun. Even boring food became interesting once I styled it well," she says.
Like with most other careers, Dhivya trained as a food stylist before taking it up professionally. Now, her Instagram channel, @maplechutney, is full of tasteful pictures of her work, with appreciation pouring in from all quarters.
"My rule is, 'Don't fuss around your plate'. You don't need garnish and ingredients strewn around to tell a story," she adds.
Dhivya styles food independently at @maplechutney
Ashita Mathew,Pet groomer
"Pet grooming is more than just bathing your dog," says Ashita Mathew. A passion for working with animals is a prerequisite for this career, according to her.
One of the country's top pet groomers, Ashita has trained all the groomers who work at Head Up For Tails' pet spas across the country.
"I decided to quit my corporate career 8 years ago. I wanted to work with animals and decided that I'm going to do a course on dog grooming. After that, it has become my passion and life," she says.
Ashita has been working hard to convert the dog grooming industry in India to using ethical methods.
"The qualities I look for in dog groomers are extreme patience, an eye for detail and also being present in the moment with the dog. It's just you and the dog," she says.
You can open a pet grooming space in your home, if you have 150-200 sq. ft. space available.
"But you have to get trained under a really good groomer because it's so much more than what you regularly do for your dog at home," Ashita adds.
Ashita is the founder of Wags & Wiggles, which is now part of Heads Up For Tails Spa
Roshni M, Home baker
Roshni got the idea to begin baking professionally after receiving praise for the cakes she took to her office.
"My colleagues encouraged me to take up baking full-time and even earn money for it, because they were convinced that I was that good," says Roshni.
Although since home baking seems like a vocation turned into a career, doing it professionally is no easy task.
"In the beginning, I didn't know what was required to set up such a business. As time passed, I realised the importance of having the right utensils, an oven and the right recipes. I also took up a course to polish my skills and set up a Facebook page, which paid off, as it has brought me many clients," she says.
Roshni advises new bakers to be organised when they start working from home.
"You need to designate a space for your work and not move it around. You even need to have a cupboard for your equipment and materials. Apart from this, it's important to have a passion for baking, an open heart and an open mind to receive compliments and criticism," says Roshni.
Roshni runs Rolee's Bakes
Prajakta Raibagi, Counselling psychologist
Prajakta expands her working hours to conduct online sessions with clients from all over the world on Skype, because she believes in reaching out to as many people as she can.
And hers is a classic returnee story. After taking a break from her job in the IT sector to have children and relocate with family, Prajakta took up a volunteer post with Enable India.
"My mentor noticed my knack for connecting with people easily and encouraged me to try counseling. I then trained as a certified counselor and did my Masters in Psychology,"she says.
Today, Prajakta has her own practice and also works on weekends speaking to clients online.
"Many people outside India prefer Skype sessions with me, because they feel uncomfortable with the counselors in those countries, who might not understand their problems. I conduct Skype session one 3-4 days a week, either early in the morning or late at night. I am glad to have the flexibility to work from home," she adds.
Prajakta's advice to starters is to be prepared to market yourself. "You can set up your own online practice, but you will have to do the networking and marketing required to get your clients.
"Once you get your first client, focus on helping them and then you can build your practice from there," she states.
Prajakta is the director of Counseling INDIA
Read more inspirational stories of women working from home and those returning to work after a break in our blogs.