Women Rising at Work, Jobs for Women in Hyderabad
Sasmita
in
Career Development, Working Women
|
19 Nov 2018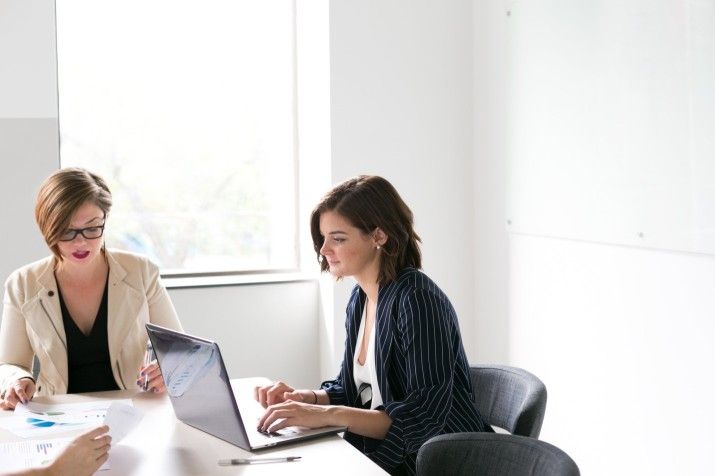 "There is no force more powerful than a woman determined to rise."
It's been said time and again, if women make their mind up of something, there isn't anything out in the world that they cannot do. Determination, strength, patience, and willpower come naturally to women. Moreover, women have supreme communication skills making it easier to put across their perspective and opinions. Plus, their determination helps them do the same with unflinching courage. Considering the current economy, there seems to be a positive trend occurring in Hyderabad. A lot of jobs for women in Hyderabad have become available lately. Let's take a look into the economy and the potential of jobs for women in Hyderabad.
About Hyderabad
A bill for creation of a separate state of Telangana was passed in both the houses of the parliament. With the approval of the President of India, Telangana state came into existence on 2 June 2014. This gave rise to a lot of employment opportunities for men as well as women in Hyderabad and surrounding areas. Overall, the state has maintained that it is leading in job-creation. Presently, Hyderabad makes the maximum contribution to the Gross Domestic Product [GDP] and tax income earnings of Telangana.
Jobs for Women in Hyderabad
The service industry plays a huge role in providing jobs for women in Hyderabad. Plenty of jobs for women in Hyderabad including front office executives, assistant managers/supervisors, and receptionists are available. The education and FMCG sectors are constantly growing, increasing the need for women personnel. This is giving rise to jobs for women in Hyderabad. Moreover, there is a regular requirement of pre-school teachers, foreign education consultants, and professors. Also, food photographers, chefs, bloggers, food stylists are some of the jobs for women in Hyderabad in the food industry. The advanced law regulations have made it compulsory for companies to have chartered accountants and company secretaries full-time. For women with a creative side, there are jobs like interior designers, architects, fashion designers, and digital animation specialists.
Job Opportunities Coming Up
There are proposals to make Hyderabad the next technological and IT hub of the nation. Therefore, jobs for women in Hyderabad in the engineering sector and the computer industry are coming up. The Telangana government's pet project T-Hub, which is currently the largest incubation center in the country will also give rise to employment opportunities and jobs for women in Hyderabad. Skills in emerging technologies such as artificial intelligence and app development are high in demand among employers in Hyderabad.
Women at Work
The participation of women in the paid workforce has increased in developed and developing economies. Women are actively participating in not only part-time but also full-time job opportunities. More women hold a higher percentage of managerial and executive jobs today than in the past. And as mentioned above, the service industry is set to be dominated by women in the coming years. This is the indicator of an overall healthy economy of any country. Increase in education opportunities and social support has resulted in this trend today.
More jobs for women in Hyderabad, or anywhere else in the country for that matter should be created especially considering the equality gap the nation is facing. This will not just enable bringing both the genders at par but will also lead to the growth of the enterprise, company, society and eventually that of the country. According to an unnamed survey, women are also more efficient in their Internet use; they spend less time surfing because they know what they're looking for. These little facts about women managing themselves at work are enough to present us with an idea of the presence they are marking in the workforce.