Women on a Break, Intuit (Again) Treats You Right
Schonali
in
Women-friendly Companies
|
13 Apr 2018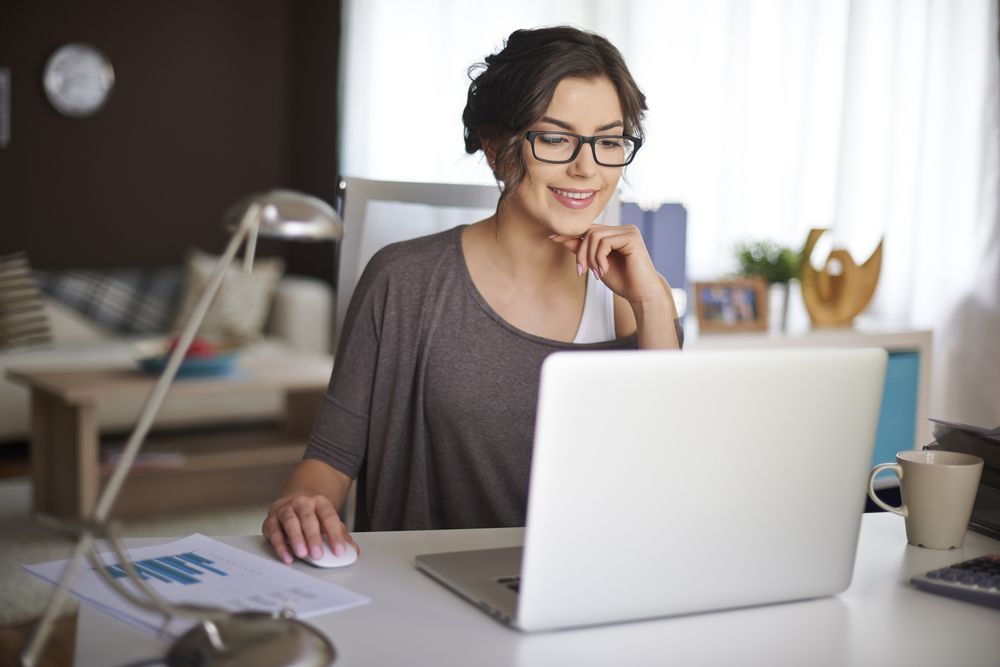 When we had the privilege to host Intuit Again's Facebook Live video-chat from their office last week, we were pleasantly surprised by how warm and engaging the entire team was – to us, and to their newest colleagues on-boarded through the Intuit Again program for women returnees.
We learned that Intuit practices this culture across their teams, at every level, from the bottom to the top. They treat their employees right.
Intuit Again is an initiative that inspires and provides an opportunity for technologists to return to work after taking a break in their career for caregiving. This platform not only gives candidates a chance to work at one of the "Best Companies to Work For" (#1 in India, #13 in the U.S.), but it also provides technical and other training to sharpen their professional skills.
Introduced in 2015 in India, as a program to tap into a vast pool of talent, Intuit Again received hundreds of resumes from professionals who wanted to ramp up their skills to a level that could help them succeed in the ever-evolving IT landscape.
"The results were humbling and inspiring, as we were privileged to witness 30 professionals transform as a result of their participation in this program."
Due to the tremendous success in India, at the beginning of 2018, they launched a similar program in the U.S.

The testimonials from women who have been through the Intuit Again program are thunderous in their applause for all that the program did to erase every trace of apprehension they may have had before restarting...
Lakshmi Prasanna: Engineer —> Mother —> Intuit Again
After a break of 5 years, Lakshmi restarted through Intuit Again in a language that she had never worked with before – C#.net – and was also taught to implement Agile methodologies. A techie who had worked with 3 leading companies as an individual contributor on C and C++, she was a woman who loved a challenge, which the program was designed to attract. When asked to describe it in as few words as possible, she chose "awesome, encouraging & confidence-inspiring."
Lakshmi joined the Product Infrastructure team working on TurboTax, which is one of Intuit's many products that help people manage their finances. She currently works with JAVA and Spring Boot and is excited to be a part of a team that wants to power prosperity the world over.

Devashree Mukherjee: Engineer —> Mother —> Entrepreneur —> Intuit Again
This talented and multifaceted woman took a break from the world of technology after her wedding to set up a daycare for children, which she ran successfully for 5 years. Devyashree worked with platforms like Project Plan and other JAVA-based applications until 2009, with some of the biggest names in the industry, in places like Singapore and Malaysia.
In the Intuit Again program, which she heard about from a friend while doing a course at IIM, she felt welcomed and included at every step, despite her long break from the world of tech. She was introduced to ServiceNow and other confluence tools for the first time, backed by a strong framework of mentorship, and closely monitored learning, so that it didn't take her long to hit the ground running.
She has joined the Project Infrastructure team as a Project Manager and works on software to hardware transition with servers, platforms, ServiceNow and JIRA.
The key differentiator for her at Intuit is that it showed her that she could reach her full potential. She called the Intuit Again program an "awesome, supportive stepping stone."

Asha Vade: Engineer —> Mother —> Fitness Consultant —> Intuit Again
A colourful career path after her engineering degree dictated this woman's breaks and restarts, which ended up at Intuit Again, in the world of tech. During her 4-year break after working with some of the largest companies across fields as varied as technology and finance, she became a professional fitness consultant, while spending quality time with her child. In 2014, she wanted to restart in tech, again. She kept herself updated with current trends in tech through online tutorials, subscribed to many technical journals, and trained herself in PMP.
At Intuit, she was introduced to new technologies which she picked up easily because of how the program was structured. The self-learning website, along with ILN, Safari Books, Plural Sight and in-house training made it easy for her to upgrade her technical skills. When asked to describe her internship experience in a few words, she chose "confidence building, re-inventive & intuitively inclusive."
She joined the Salesforce team where she worked on JIRA and other confluence tools. She currently works with JAVA, Spring Boot and AWS and is thrilled to be able to work on applications that drive prosperity for people across the globe.
To top these glowing recommendations for the Intuit Again program, one of the nicest things we learned about it during their Facebook Live chat is that they send women applicants practice-interview-questions BEFORE their interviews, so that they can practice the answers in the comfort of their homes, and not get nervous when they meet their potential employer. Now, that is going the extra mile and how!
If you're ready to restart in the world of tech, but you've been nervous to try so far, fear not and worry not – the Intuit Again program treats you RIGHT, every step of the way.
Apply to their open job-roles on our portal TODAY and find your way back to work again!