Why Jeena Viju's Restart Journey Left Me Teary-Eyed and Filled With Pride at the Same Time
Kaajal Ahuja
in
Restarter Stories
|
28 Jul 2017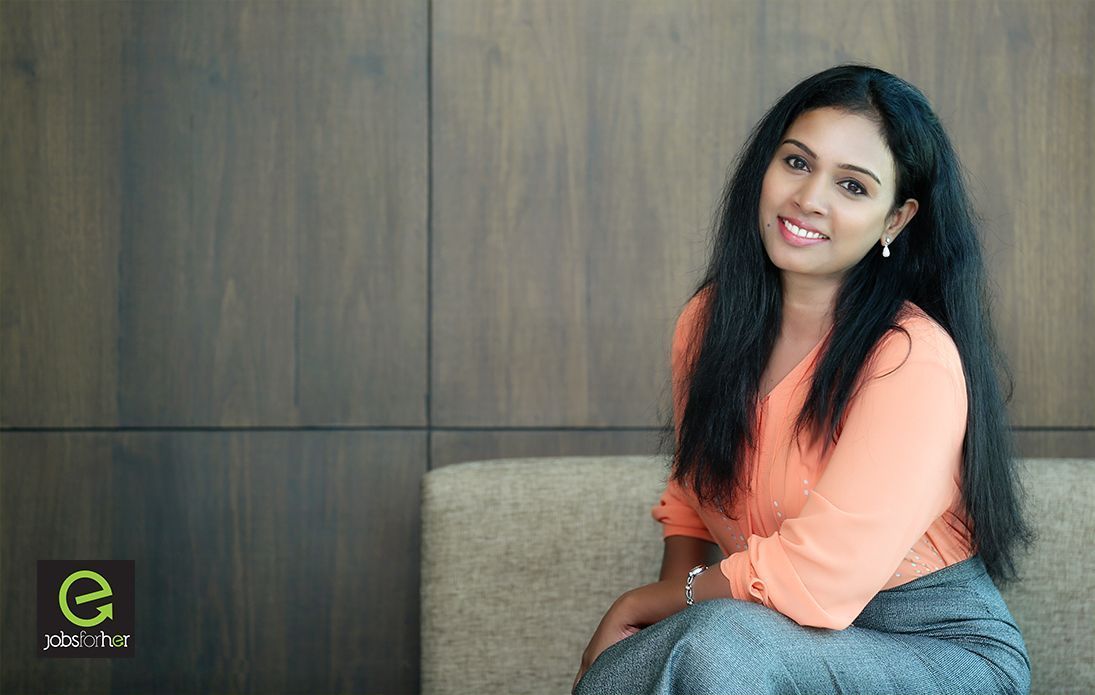 This is the story of a woman, who, despite being immensely talented and passionate in her line of profession, doubted herself to no end while she was on her second career hunt.
A woman, who comes with almost 9 years of experience before her career break, and had yet, lost all confidence and hope of ever landing a job again.
But destiny had other plans.
Today, that woman is rocking her position as one of JobsForHer's most skillful Graphic Designers.
Rock Your Second Career by Registering for and Attending RestartHer - India's Biggest Conference and Career Fair in Septemeber 2018
This is the story of a woman, who often felt inferior because of the color of her skin.
But little did she know what lay ahead.
Today, at the age of 33, having been one of our models for the Face of JFH campaign, she also garnered attention across India, as the Face of the JobsForHer Mentoring Roadshow, 2017.
This is the story of a woman, who yearned the financial freedom to be able to spend, without asking for the money to do so.
Who although wasn't told explicitly, was looked upon as an idle, non-contributing member of the house.
Today, she proudly takes on the entire variable expense of her home, and, every now and then, fondly makes new additions to her son's toy collection.
She couldn't be happier to regain her independence and invalidate those perceptions.
| With Guts & Gumption, She Reinvented Her Restart - Shilpi Shah, Freelance Writer
As she nervously sits down to her first-ever interview on her professional journey, the soft-spoken and bashful Jeena Viju is one of the most cherubic and amiable persons one can ever come across.
And beneath her delicate demeanor, lies a story that holds the power to stir, elate, and invigorate.
How her passion translated into her profession…
Jeena had always steered towards patterns and designs. During lectures at college, she'd effortlessly draw random designs, which would invite a heap of appreciation from her friends.
True to her instinct, she took up a multimedia course at the Aptech center in Cochin, for which she'd have to travel from Alleppey, her hometown, on a daily basis.
At the brink of her course completion, when Jeena was contemplating a course in fabric painting to occupy herself, she received a call from Matekk Solutions. They were highly impressed by her term assignments, and wanted to hire her instantaneously!
Jeena's happiness knew no bounds. She joined them at their new office at the IT Park in Cochin, as a Graphic Designer, when they were all of 3 employees, and worked with them for the next 2 years.
| The Path to Employee Wellness at Titan
When He Stands Up For Her…
This was also the time when Jeena (literally!) crossed paths with her husband, who was then a Creative Director with another firm in the same premises.
While she was learning a great deal on the job, owing to the guidance her husband was providing her with, Jeena was simultaneously handing in work that was always a cut above the rest of the designers.
Soon, matters crystallized on the personal front as well, and in 2007, Jeena tied the knot with her husband, who had by then moved base to Bangalore to handle a new job role.
With a vacancy in his old office - Codeworx Technologies - for a designer, he recommended her to the management. With a blind faith in his word, they hired Jeena without any formalities of an interview or a selection process, whatsoever!
A special mention of how, Jeena's husband Viju, was also the sole driving force behind her involvement with the Face of JFH campaign. Regardless of what she thought of herself, he was certain that she had what it takes.
And voila! She went onto become one among the six gorgeous faces of the campaign.
| From Bartending to a Career in Sales to Writing - And Everything In Between
Towards the end of her first year at Codeworx, Jeena conceived. But unfortunately, it led to an abortion, and she stepped away from the organization. Shortly after, she moved base and joined her husband in Bangalore.
Codeworx wanted to retain her talent, and so they rolled out a work-from-home option for her through their branch in Canada. And Jeena was promoted to Senior UI Designer.
''I'm the luckiest person in the whole wide world to have so much in my favor!''
she thought to herself.
For the next 6 years, Jeena worked from the comfort of her home, during which, she also gave birth to a healthy and beautiful baby boy.
But towards the end, Jeena had to give up her job, as the company was winding up its operations in India.
The founder of Codeworx Technologies is someone she can never forget. His humane approach and sensitivity to her need for flexibility have left her with an indelible respect for the man.
| Paying It Forward Through Creativity and Conviction - Omkar Muravane, Training Mentor & Design Consultant
And then came the challenges…
For someone who had worked for the most part until then, Jeena found it painful to suddenly have nothing to look forward to professionally; nothing to expose her talent and satiate her thirst for creativity.
Adding to that was her need to take up a work-from-home role so that she could witness her son's growing years as well.
Jeena spent the next two years in such quest but found nothing to suit her need.
She reached a stage of hopelessness. In fact, she stopped trying altogether. She ignored her husband's repeated requests to update herself, saying:

"What's the point anyway, since I'm going to be jobless?!"
But life finds a way to send a messiah, (cloaked in a jeans and a tee, sometimes), to lead you to the place you rightfully belong to. And so it did for Jeena.
Her neighbor, who was also a close friend, dragged Jeena out of her misery and got her to become a part of the JobsForHer Diversity Drive group, where, incidentally, we were looking for an in-house Graphic Designer!
| There is a Tribe of Women That's Bringing Every Indian Woman Back to Work
To accommodate her need, our founder - Neha Bagaria, worked out a unique schedule, where Jeena could come into the office for the first half - while her son is away at school - and head back home to work her second half - when he's back!
As for Jeena, this is what she has to say...


''I am exactly where I want to be, doing exactly what I want to do, in the way that I would want to do it! What more could I ask for?!''
Has Jeena's restart rekindled your will to scale the corporate ladder too?
Then Sign Up with JobsForHer and make your mark by owning your career- whether its your first, second or tenth one!
Jeena Viju is an Arts graduate and has also completed a 1-year course in Multimedia from Aptech. She has previously worked with Matekk Solutions, and Codeworx Technologies respectively. In her free time, Jeena pens down her thoughts and experiences in a journal, in Malayalam, her mother tongue.
If it wasn't for Jeena's mother - a working woman herself - who provided for Jeena's entire education and was highly supportive of every stage of Jeena's life - be it her education, career break or career return, Jeena would not have been where she is today.
About the Writer: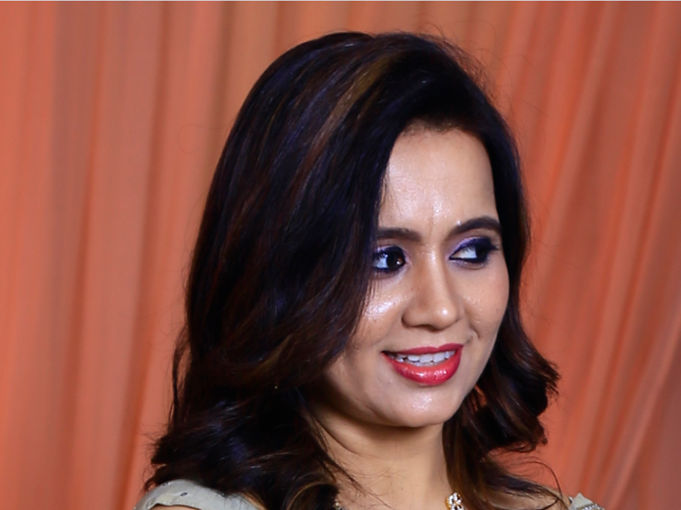 Kaajal Ahuja is a commerce graduate, who worked in the field of Customer Support first at HDFC Bank, and then at Dell International. During her 11-year career break, she spent four years volunteering as a Teacher at a government-run educational institution and also ran her own enterprise – 'Hey Gorgeous' – alongside, for 8 years. It was during her break that she discovered her love for writing, and is 2 years into her restart, working part-time as a Senior Content Writer at JobsForHer. She is married and is an upbeat mommy to a 13-year-old.