Why is the Healthcare Industry Looking to Hire Women on a Break?
Schonali Rebello
in
Women-friendly Companies, Events
|
05 Sep 2017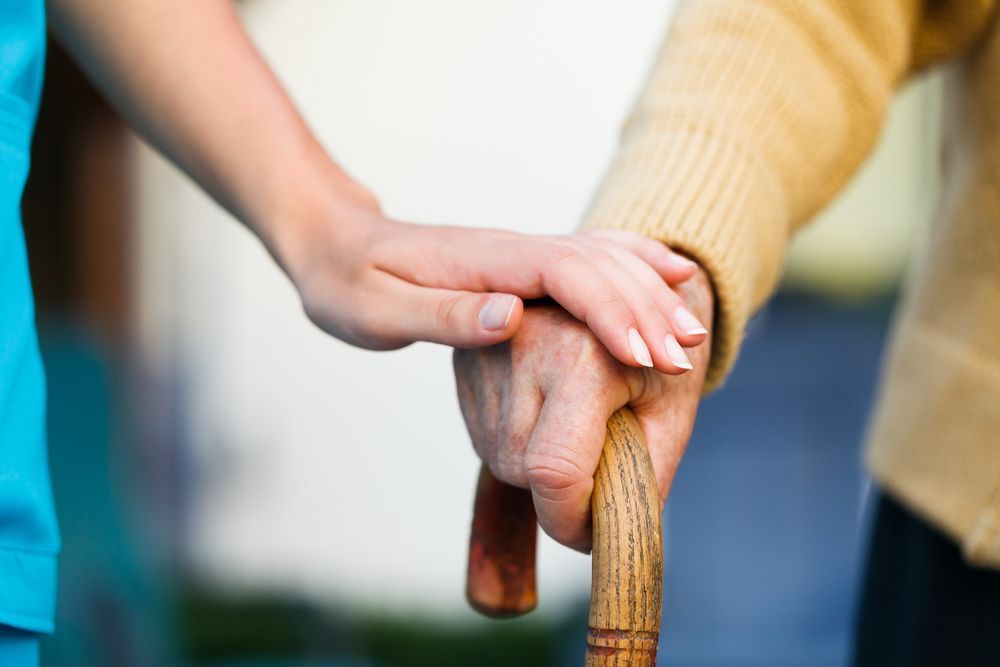 There are many reasons why healthcare is an industry of choice for women on a break.
It is an area in which most women on a break find themselves spending time, personally, quite often. Whether for their spouses, their pregnancies, their children, the elderly in their family, or relatives who are sick and welcome all help and visitors - women on a break tend to be the ones everyone turns to when they need to navigate the healthcare arena.
And health care doesn't just mean being a doctor or a nurse. There is an army of people who work behind the scenes to make sure that hospitals run smoothly and that everyone who enters is well taken care of, whatever their needs.
Of these, Manipal Health is the one we are partnering with, for RestartHer, and the one that is looking to hire women on a break to join their ranks. They are one of our valued sponsors and a company with whose ideals we are happy to align ourselves.
Come meet them at the RestartHer Conference & Career Fair for Women Returnees...
Manipal Health has a special significance in the overall healthcare industry of India and particularly in South India. A social seed sown more than five decades ago is today the country's third largest healthcare group with a network of 15 hospitals providing comprehensive care that is both curative and preventive in nature for a wide variety of patients, not just from India, but also from across the globe.
They have close to 6000 employees across India and Malaysia, and are an equal opportunity employer.
A whopping 66% of their workforce... are WOMEN!
In corporate and senior positions Manipal Health Enterprises Pvt. Ltd. (MHEPL) boasts 29% female employees. Most of their policies are framed considering their female workforce contingent.
Take a look at some of the highlights:
Flexi Working Hours
MHEPL introduced flexi working hours so that women can cope with the many roles they play.
Their work shifts are convenient and help maintain their work-life balance.
Health For Women
Specific Sessions on Women Health, as a part of "Agels" – a community promoting healthy living within Manipal, they conduct Yoga for women and other health sessions to foster well being and health in women.
Free Annual and bi-annual health checks are given to employees.
Discounted health-check packages on Women's Day are also given to their female workforce.
They have very liberal Medi-claim benefits that cover women comfortably during their pregnancies, and also their newborns for any ailments from Day 1.
Come meet them at the RestartHer Conference & Career Fair for Women on a Break...
Grooming
Grooming Studios have been set up for women employees in front-facing roles so that they can face the world with increased confidence through the training imparted to them. It equips them to be presentable and focuses on their personal hygiene.
Hostel Facilities for Women
They provide hostel facilities for Nursing staff and equipped with washing machines and other appliances that make their demanding work hours comfortable and enjoyable.
Young Scholar's Scheme
This scheme has helped many Manipal mothers cope with the educational needs of their children.
Professional Development Policy
This policy has helped many women to refine their skills and move up the corporate ladder within MHEPL.
Drona
This is a "Train the Trainer" program, which has helped women shoulder more responsibilities in the workplace, and speed-up their managerial track pursuits.
Come meet them at the RestartHer Conference & Career Fair for Women Returnees...
Manipal Health is also one of the most preferred and recognised healthcare facilities by pharmaceutical companies for drug trials, and the group's flagship hospital in Bangalore is NABH accredited, and ranked amongst the Top 10 multispecialty hospitals in India.

The ethos of Manipal Hospitals is its belief in the credo of its triad of core values namely "Clinical Excellence, Patient Centricity and Ethical Practices" which have led to it becoming one of the best and most trusted healthcare providers in the country today.
AND they are a Sponsor at RestartHer – India's BIGGEST Conference & Career Fair for Women Returning to Work!
Their Head of HR – Smitha Ghatke – will be at our morning conference, as part of the "How to Change Your Game?" panel of speakers, talking to the women delegates in attendance about how to reinvent themselves after a break. That's a panel of speakers you DON'T want to miss!
Make sure you read all about the conference and the career fair and book your seat TODAY because they're filling up quick!
And go meet the HR & Talent Acquisition reps at Manipal's booth at the career fair. There is nothing like a face-to-face meeting when you're on the job hunt.
We're bringing it all to you. Now, you need to bring yourself.
Come for the inspiration. Stay because YOU become it.